UConn Health wishes to extend you a warm welcome to our organization.
Get a jump-start on your UConn Health career by learning about what your new workplace has to offer you. The two-day New Employee Orientation introduces you to the multifaceted aspects of UConn Health and provides you with all the necessary information that places you on a solid track for success as a new member of the UConn Health workforce.
Schedule
The two-day orientation program is currently held via Cisco WebEx Meetings.
January 3 and 4, 2022 Monday/Tuesday

January 14 and 18, 2022 Friday/Tuesday

January 28 and 31, 2022

February 14 and 15, 2022 Monday/Tuesday

February 25 and 28, 2022

March 11 and 14, 2022

March 25 and 28, 2022

April 8 and 11, 2022

April 22 and 25, 2022

May 6 and 9, 2022

May 20 and 23, 2022

June 3 and 6, 2022

June 17 and 20, 2022

July 1 and 5, 2022 Monday/Tuesday

July 15 and 18, 2022

July 29 and August 1, 2022

August 12 and 15, 2022

August 26 and 29, 2022

September 9 and 12, 2022

September 23 and 26, 2022

October 7 and 11, 2022 Friday/Tuesday

October 21 and 24, 2022

November 4 and 7, 2022

November 18 and 21, 2022

December 2 and 5, 2022

December 16 and 19, 2022
Onboarding for Non-UConn Health Employees
To provide consistent guidance on pre-employment screening and onboarding requirements for individuals not paid by UConn Health who work within our facilities as contracted by a temporary staffing agency, third party entity or an independent consultant. The manager of the department retaining the non-employee is responsible for identifying the worker's role within the unique environment and ensuring that the following minimum requirements are applied.
1. Contracting and Procurement. Department manager or designee confirms that a valid contract is in place with the agency providing the contract worker (the supplier).
To verify or obtain a  contract, manager or designee consults with the Procurement Department.
To pay for contracted services, the hiring department enters a Purchase Requisition and generates a Purchase Order through the HuskyBuy eProcurement platform.
2. Candidate Selection and Verification. Department manager works with the supplier to identify, interview and select an appropriate candidate.
The manager is required to verify with Human Resources that the candidate meets all requirements for the intended scope of work, including licensure, certification or registration required by policy, law or regulation.
3. Orientation and Training. Prior to the start of any work activities, the worker must complete all orientation and training requirements.
The hiring department is required to notify Human Resources Talent Acquisition of the selected candidate.
The designated Talent Acquisition Specialist will schedule the worker to attend New Employee Orientation.
4. Background Check.  A current background check is required of any person permitted to work on UConn Health premises. There is a $75 fee for this service, typically paid by the supplier.
The department provides the Background Information Sheet to the supplier or the worker.
The form must contain the host department, manager's name, and contact information.
The completed form is submitted, with payment, to UConn Health Police Administration (Room LG041, MC 3925). Checks are made payable to UConn Health, issued by the supplier.
5. Health Screening. The worker cannot begin any activities until health screening requirements have been verified by Employee Health Services.
If the position requires a pre-placement exam, the manager or designee schedules an appointment with Employee Health Services.
If the supplier or worker has submitted proof of current health requirements and vaccinations, documentation must be reviewed and verified by Employee Health Services.
Self-Learning Orientation for Non-UConn Health Employees
Non-employees who will work at UConn Health and have been assigned a self-learning orientation by Human Resources must complete and sign-off on self-learning orientation packet.
Identification Badges
UConn Health requires all employees, students, and non-employees to wear a UConn Health identification badge visibly at all times.
Identification badges are issued after background check clearance and onboarding requirements are complete.
Identification badges are issued biweekly to New Employee Orientation attendees.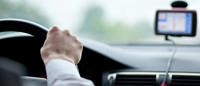 Parking and Directions
New Employee Orientation parking directions are included in your onboarding packet.