As required by the Department of Labor, we are providing the following information regarding the Families First Coronavirus Response Act (FFCRA). Important: Please note that the FFCRA is not applicable to any of UConn and UConn Health's employees. See the Families First Coronavirus Response Act.
The Employee/Labor Relations Unit supports UConn Health's goal to be the employer of "first choice" in our region. To this end, the Employee/Labor Relations Unit is committed to serving UConn Health's staff and management in the areas of:
Negotiating and administering fair collective bargaining agreements with nine separate employee bargaining units.
Administering the progressive discipline and grievance/arbitration processes.
Investigating potential violations of collective bargaining agreements, agency policies or rules.
Holding Labor-Management meetings.
Providing interpretation and application of University policies and collective bargaining contracts.
Assisting in the development and monitoring of personnel policies.
Providing guidance to managers and supervisors with employee related situations such as attendance, tardiness, poor performance, discipline, substance abuse, reorganization, or layoff.
Training managers and supervisors in their responsibilities under the collective bargaining agreements.
Resources
Office of Institutional Equity
Staying Safe in the Workplace and Resolving Conflict
UConn Guide to the State Code of Ethics
UConn Health Conflict Management Resources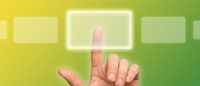 Contact
If you have any questions, call 860-679-4375.