Thank you for your interest in employment at UConn Health. The Talent Acquisition Unit is readily available to assist existing and prospective employees with general inquiries regarding recruitment, hiring, employment, new employee orientation, employee relations, retention, classification/compensation, separation, immigration and naturalization.
UConn Health comprises the nationally recognized Schools of Medicine and Dental Medicine, UConn John Dempsey Hospital, UConn Medical Group, and University Dentists.
Working at UConn Health
With a diverse workforce of over 5,000 employees, we are Connecticut's 16th-largest employer and an important contributor to the local and regional economy. UConn Health attracts leading faculty and staff from around the world. As a UConn Health employee you enjoy:
Working at one of the nation's top public health care institutions, with a mission of providing outstanding health care education in an environment of exemplary patient care, research and public service.
A wide range of career and employment opportunities in multiple locations throughout the state.
A vibrant academic environment where diversity and civility are valued.
An extensive benefits package: medical and dental plan options, short-term disability, long-term disability, fixed and optional retirement plans, flexible spending accounts for health and child care expenses.
Tuition benefits for yourself and possibly your dependent children.
A variety of professional development opportunities in leadership, supervision, technical and interpersonal skills, career enrichment and service improvement.
Dedication to employees' work-life balance with programs to promote a healthy workplace as well as a healthy lifestyle.
Information for Completing Your Search/Application Process
You must have an email address to continue with the application process.
You will be asked to create a username and password. Remember your username and password for future reference.
Please fill out the application completely. If you are attaching a résumé, be certain to answer each question on the application in addition to attaching the résumé. Please do not state "see résumé" in place of information completed on the application.
You will need your résumé, if you have one, a list of professional references, any license or certification numbers you may have and your work history. The best references come from former supervisors.
Additional Employment Considerations
The majority of our employees are represented by collective bargaining units, commonly referred to as labor unions.
New union employees are subject to a working test period, the duration of which depends on the specific bargaining unit and is generally equal to six months of full-time service.
For safety and compliance, all UConn Health employees are subject to clearance through appropriate criminal background, federal sanctions, and reference checks. Additionally, health clearance (which may include drug testing) through Occupational Medicine is required. All offers of employment as well as employment continuation are contingent upon successful clearance through these processes.
Applicants are invited to review the UConn's Annual Security and Fire Safety Report which includes institutional policies on campus security, such as policies concerning alcohol and drug use, crime prevention, the reporting of crimes, sexual assault, and other matters.
To foster a positive workplace experience, new employees are required to attend New Employee Orientation, offering an in-depth introduction to UConn Health.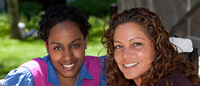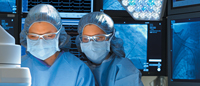 Nurses, Join Us as We Grow
Opportunities for experienced OR nurses in new operating rooms to open in the John Dempsey Hospital and ambulatory surgery. Be ready for a bright future! Learn more >