An Electronic Personnel Action Form (EPAF) is required for all labor code changes. Human Resources must receive EPAFs and any required documentation in a timely manner to ensure appropriate payroll processing. For your convenience, please use the payroll calendar below which indicates the date that fully authorized EPAFs must be received. Please allow sufficient time for all approvals to be completed.
Note: All effective dates for labor distribution code changes must be greater than or equal to the current pay period begin date, therefore changes on an EPAF cannot be retroactive.
Resources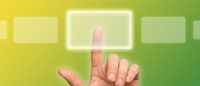 Contact
For specific EPAF questions, contact the Human Resources Records Analyst responsible for processing the EPAF by last name:
A-C: Kristen Gauvin
860-679-3492
D-J: Amy Lawson
860-679-4368
K: Cathy Guidotti
860-679-4663
L-N: Liz Fay
860-679-7573
O-S: Carrie Proctor
860-679-2049
T-Z: Cathy Guidotti
860-679-4663
For general EPAF system questions (i.e., navigation, access, security), contact Sandy Leba, 860-679-4579. Access to the EPAF system is granted by Human Resources.