Thank you for your interest in employment at UConn Health. We are proudly one of the nation's top public health care institutions. Our employees pursue a mission of providing outstanding health care education in an environment of exemplary patient care, research and public service.
Centrally located between New York and Boston, our vibrant organization is comprised of the nationally recognized Schools of Medicine, Dental Medicine, UConn John Dempsey Hospital, UConn Medical Group, and University Dentists. Of note, U.S. News and World Reports recently ranked UConn John Dempsey Hospital as a "Best Hospital."
With a diverse workforce of approximately 5,000 employees, we are Connecticut's 16th-largest employer and an important contributor to the local and regional economy. In addition, UConn is set on a course of expansion and increased job creation with Bioscience Connecticut. UConn Health offers a wide range of career and employment opportunities in multiple locations throughout the state.
For your convenience, please find a variety of resources to assist you in pursuing your career at UConn Health. We look forward to helping you learn more about how you might fit into the UConn Health community.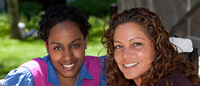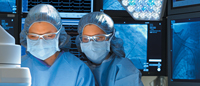 Nurses, Join Us as We Grow
Opportunities for experienced OR nurses in new operating rooms to open in the John Dempsey Hospital and ambulatory surgery. Be ready for a bright future! Learn more