UConn Health's Creative Child Center provides enriching, quality care for children eight weeks to five years of age. The nationally-accredited center provides a safe, caring, and educational environment that strives to be a trusted extension of your family life. The daycare is located conveniently off of I-84 on the UConn Health Campus in Farmington, CT, less than four miles from West Hartford Center and less than 10 miles from downtown Hartford.
Our curriculum is based on "whole child development," which includes the physical, emotional, social, and intellectual development of every child.
We welcome and encourage parent involvement, from visiting your child during the day to participating in our educational field trips or other special events such as parades, concerts, holiday parties, and art and talent shows.
Our qualified staff – experts in the field of early childhood education – are eager to work with you in caring for your child, and are always on hand to help both you and your child become acquainted with the Creative Child Center.
Barbara Brush, Director & Head Teacher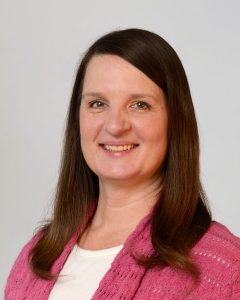 After 31 years at the Creative Child Center, first as a teacher and now as director, I am still excited each day to greet the children and look forward to seeing and hearing about the activities in their classrooms. The staff and I are committed to providing a safe, loving, educational environment for your child. I am excited to meet you and your child! Contact us today to learn more about the Creative Child Center.
Parent Testimonial
"This is one of the best daycares in the greater Hartford area. The employees of the Creative Child Center are state employees and there is very little turnover (a huge positive in a daycare). Both of my girls went here and the care they received at the CCC was incredible. I would highly recommend this daycare to anyone in Farmington, West Hartford and surrounding areas."