Welcome! Bienvenue! 欢迎!Bienvenido! ようこそ!ਸਵਾਗਤ ਹੈ! Dobrodošli!
The International Office is a resource for immigration information, international tax, and human resource-related issues for the international population at UConn Health, which currently has 400 international students and scholars representing more than 60 countries.
For more information, please select the category below that best describes you:
The information on this page is meant to assist both current and incoming international students and scholars, as well as the faculty and staff community at UConn Health. It is general in nature, and is not meant to address specific immigration situations, or as a substitute for professional legal advice.
Quick Resources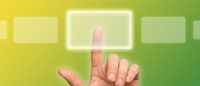 Contact
Ms. Jaishree Duggal
Human Resources Officer
860-679-4430
duggal@uchc.edu
Kaitlin Dornenburg
Human Resources Associate
860-679-4472
dornenburg@uchc.edu
U.S. Mail
Office of International Programs
Department of Human Resources
263 Farmington Avenue
Farmington, CT 06034-4035