Welcome! Bienvenue! 欢迎!Bienvenido! ようこそ!ਸਵਾਗਤ ਹੈ! Dobrodošli!
The International Office at UConn Health is continuing to provide services to our international population, however due to COVID-19 we made some temporary operational changes listed below. Thank you for your understanding.
Visiting Human Resources
Human Resources is located at 16 Munson Road, 5th floor.  HR Reception is open Monday-Friday, 8:00am - 4:30pm.  Please note there is currently a limit of 2 people at a time in the 5th floor Welcome area.
If you arrive at 16 Munson Road to pick up documents, please come to the 5th floor and inform HR Reception of your name.  If you are here for a meeting please come to HR Reception, or call the person with whom you are meeting to announce your arrival.
Any paperwork that needs to be dropped off can be left in the HR Drop Box located on the 5th floor of 16 Munson Road.
Questions & Appointments
Please email Jaishree Duggal or Kaitlin Dornenburg with any questions.
If you need to discuss your question, please email us to arrange an appointment during normal business hours.
The International Office is a resource for immigration information, international tax, and human resource-related issues for the international population at UConn Health, which currently has 400 international students and scholars representing more than 60 countries.
For more information, please select the category below that best describes you:
The information on this page is meant to assist both current and incoming international students and scholars, as well as the faculty and staff community at UConn Health. It is general in nature, and is not meant to address specific immigration situations, or as a substitute for professional legal advice.
Quick Resources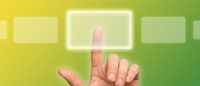 Contact
Ms. Jaishree Duggal
Human Resources Officer
860-679-4430
duggal@uchc.edu
Kaitlin Dornenburg
Human Resources Specialist
860-679-4472
dornenburg@uchc.edu
U.S. Mail
Office of International Programs
Department of Human Resources
263 Farmington Avenue
Farmington, CT 06034-4035