Under U.S. tax laws, all non-U.S. citizens and non-permanent resident aliens are considered to be either "resident aliens" or "nonresident aliens." Residency status rules for tax purposes are governed by the Internal Revenue Service (IRS) and the U.S. Treasury Department. Resident aliens are taxed on their worldwide income in the same manner as U.S. citizens; nonresident aliens, however, are taxed only on income from U.S. sources under special rules. The residency status rules for tax purposes are related to, but are not the same as, the residency status rules for immigration purposes, which are governed by the INS. Therefore, individuals who are residents for tax purposes may in fact be nonresident aliens for immigration purposes.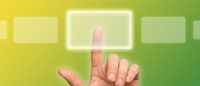 Contact
Questions from internationals on the UConn Health payroll can be directed to:
Ms. Jaishree Duggal
Human Resources Officer
860-679-4430
duggal@uchc.edu
Questions from internationals under contract with UConn Health should be directed to the Accounts Payable Department, 860-679-3942.