As posted in UConn Today, February 22, 2019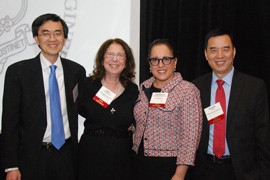 The Connecticut Academy of Science and Engineering (CASE) has announced the election of 24 new members from among Connecticut's leading experts in science, engineering, and technology.  Seven of these members were from UConn, including Riqiang Yan, Chair and Professor, Department of Neuroscience, School of Medicine.
Read more about this achievement and the other UConn elected members.
---