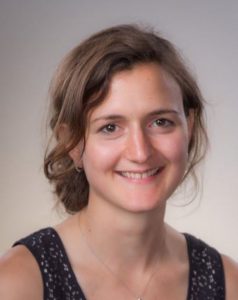 At the Awards Ceremony of the 2019 Medical & Dental Student Research Day, the Dean's Award for outstanding research presentation by a medical student went to Gwendolyn Schultz.
Gwendolyn is a second year medical student who conducted her research project in the Neuroscience Department. She has also been selected to receive the Knights Templar Eye Foundation Travel Grant to attend and present at the 2019 Annual Meeting of the Association for Research in Vision and Ophthalmology in Vancouver, Canada.   
The Dean's award jointly recognizes the faculty mentor(s) in recognition of their dedication to promote and facilitate medical students' participation in basic and clinically relevant research. Dr. Paola Bargagna-Mohan and Dr. Royce Mohan were jointly presented with the Dean's Faculty Mentor Award for mentoring medical students in eye research at the UConn School of Medicine.
---