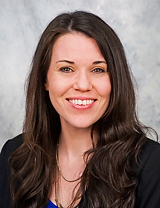 Source: UConn Today, September 12, 2017 – Lauren Woods
Two former graduate students of UConn have been awarded prestigious American Association for the Advancement of Science (AAAS) Science & Technology Policy Fellowships (STPF). Megan Miller, is one of these former students. She received her Ph.D. in biomedical sciences at UConn Graduate School in 2015.
Miller is among the new 2017-2018 class of 280 highly-trained scientists and engineers selected to professionally serve in the U.S. government's federal agencies and congressional offices.
---