D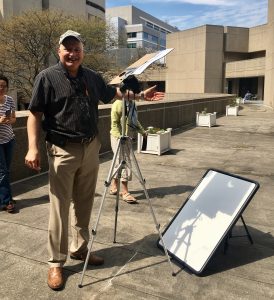 r. Leslie Bernstein, professor in the Department of Neuroscience, took advantage of the second floor balcony of the main building to display a unique viewing area for all to safely observe the solar eclipse.
According to the map on NASA, Hartford, Connecticut only saw a 66.9% solar eclipse totality. The white board captured a remarkable image of the moon covering the sun as many looked on to view this rare sighting. 
The last total solar eclipse in Connecticut was 1925, with the next one not until the year 2079. However, nearby states such as Vermont and upstate New York will be in total darkness when the total eclipse passes by on April 8, 2024.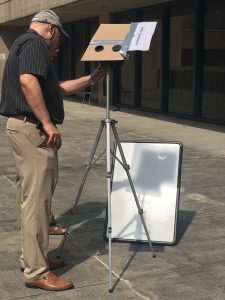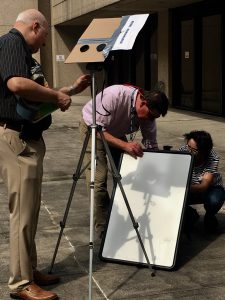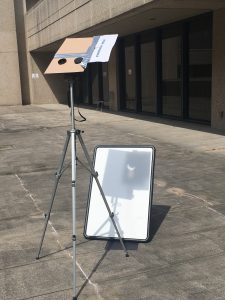 ---