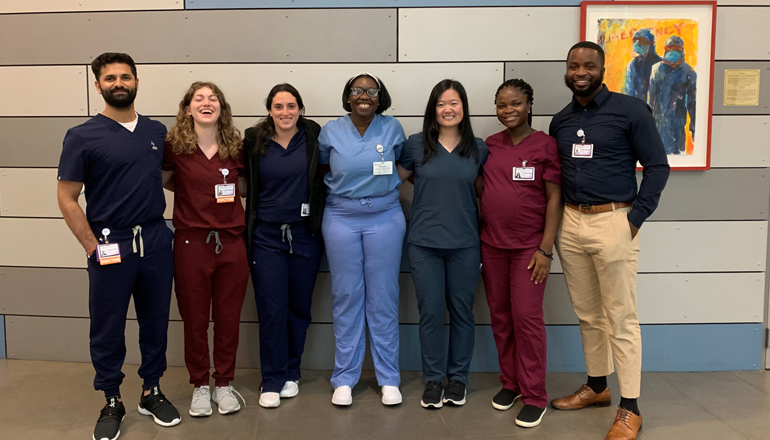 The Family Medicine Residency Program at the University of Connecticut is committed to enhancing the recruitment, retention, and professional development of underrepresented groups. As our population becomes more ethically and racially diverse, we continue to work towards building a program that reflects the diversity of our surrounding communities. Through mentorship and educational initiatives, our program strives to provide its residents with the tools necessary to deliver compassionate and culturally competent care.
Diversity, Equity, and Inclusion Committee
Goals of the committee:
Recognize systemic and individual bias and address through education and improvement of patient experience and work environment.
Advance a climate that fosters inclusion excellence and accountability to diversity through review of current and potential future services offered to our patients and communities we serve.
Identify, attract and retain a diverse faculty, staff, and learners.
For more information, please contact the DEI committee at james@uchc.edu.