Stephanie Phillips
Program Coordinator
Ms. Phillips has been a residency coordinator since 2006. In 2015, Ms. Phillips became the residency coordinator for our Family Medicine Residency Program. She enjoys working with the residents and is honored in helping them with their future of becoming successful Family Medicine physicians. Ms. Phillips is a native of Connecticut and lives in Farmington, CT.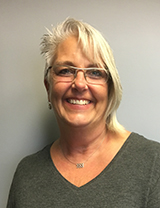 Regina James, M.B.A., M.A., C-TAGME
Sports Medicine Fellowship Coordinator
Family Medicine Residency Assistant Coordinator
Ms. James began working for UConn Health in 2005. She earned her bachelor degree from the University of Connecticut in 2013, graduated in 2015 with an M.B.A. from the University of Phoenix University (online), and earned an M.A. in Leadership from Albertus Magnus College in 2018. Regina joined the Family Medicine department in 2015. She began as the residency assistant for the Family Medicine Residency Program, transitioning into the role of assistant coordinator and sports medicine fellowship coordinator in 2016. In 2018, she achieved certification by the National Board of Certification of Training Administrators of Graduate Medical Education (C-TAGME).
Regina has lived in Connecticut all her life, growing up in Hebron, CT and presently living in Newington, CT since 1986. She loves living in New England with the beauty of its changing seasons.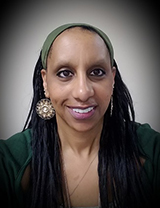 Kelly P. Hookstadt
Medical Student Education Coordinator
Ms. Hookstadt is a graduate of Wheaton College in Massachusetts, with a degree in Biopsychology. She started as a research assistant with the Department of Family Medicine in 1985, and has since served the department in several capacities. She now serves as medical student education coordinator (formerly predoctoral coordinator), acting as a liaison between the medical school, faculty and residents for many years. She assists in the development of the medical school curriculum in Family Medicine and is responsible for organizing student rotations in the third and fourth years, throughout Connecticut. Ms. Hookstadt recently presented a workshop for Coordinators at the STFM Annual Medical Student Education Conference, and currently serves as co-chair of the STFM Group on MSE Academic Coordinators. Kelly and her husband live in the hills of northwest Connecticut with their two sons.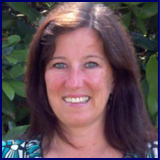 Wendy E. Wigglesworth
Department Administrator
Ms. Wigglesworth, a graduate of the University of Connecticut with a degree in Communications, has worked in the Department of Family Medicine since 1986. She served in several capacities becoming residency coordinator in 1995. After twenty years working in residency administration, she was appointed department administrator in 2015. She is passionate about the mission of the department and of the Family Medicine Center at Asylum Hill and hopes to continue to make a difference for the future of family medicine in Hartford. Wendy and her husband John are native to the Hartford area and enjoy life in West Hartford with their children, Anna and Ben.