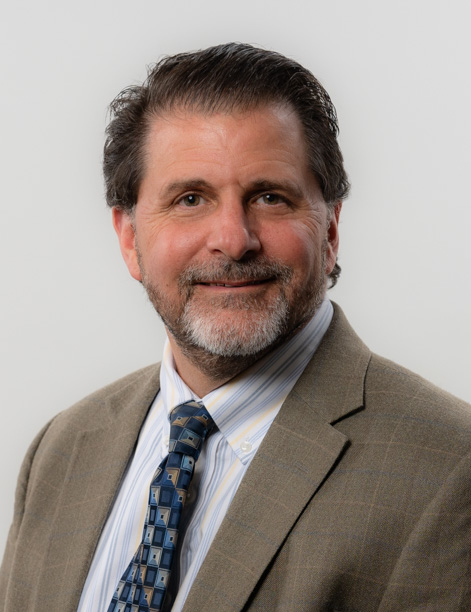 Dr. Agresta is a native of New Jersey and graduated from Stevens Institute of Technology in 1986 with a degree in biomedical engineering and went on to New Jersey Medical School (now Rutgers Medical School), graduating in 1990. He finished his Family Medicine Residency at UConn/Saint Francis Hospital Residency Program. He practiced in Hartford for several years and joined the Department as the Director of Medical Student Education. His interest in health information technology led to several grants that incorporated Health Information Technology (HIT) into the medical school and residency curriculum. Dr. Agresta pursued additional training at Oregon Health Sciences University and received a master's degree in Biomedical Informatics.
He has been active at the regional and national levels in promoting the innovative and optimal use of HIT in clinical care – especially Primary Care ever since. He was the Informatics leader for the Connecticut Institute for Primary Care Innovation and helped deliver innovative ideas about how primary care could be practiced to numerous Family Medicine colleagues in collaboration with the American Academy of Family Physicians. He has helped lead the development of a new subspecialty in medicine – Clinical Informatics and was one of the first individuals board certified in that specialty. He has helped in the formation of a state-wide Health Information Exchange (HIE) in Connecticut. He actively practices and teaches at Asylum Hill Family Medicine and works to improve the way we use of our Electronic Health Record for clinical care, research and quality improvement purposes. He actively works on education, outreach and research projects with faculty and students from the schools of medicine, dental medicine, computer science and engineering, pharmacy and nursing.
He enjoys spending time with his wife, Miwako, a certified nurse midwife, their grown children - daughter Hanako and son Michio. Together they enjoy traveling, hiking, biking, skiing and other outdoor activities. He has been known to write a song or two on guitar and to make homemade wine on occasion.
Thomas Agresta, M.D., MBI
Professor
Chair, Department of Family Medicine
Director, Medical Informatics, Family Medicine
Director, Clinical Informatics, Center for Quantitative Medicine