On behalf of the Office of Graduate Medical Education, our program directors, residents, faculty, and teaching staff, it is our pleasure to introduce you to our graduate medical education programs at the University of Connecticut School of Medicine.
The UConn School of Medicine sponsors 68 residency and fellowship programs, supporting over 725 trainees in graduate medical education. Our residents get the benefit of rotating through our academic medical center, UConn John Dempsey Hospital, and four major affiliated hospitals: Hartford Hospital, Saint Francis Hospital and Medical Center, The Hospital of Central Connecticut, and our free-standing Connecticut Children's Medical Center. At each site, residents and fellows learn alongside dedicated faculty in state-of-the-art facilities, caring for diverse patient populations.
Our goals center on providing outstanding care to the citizens of Connecticut and providing our residents and fellows a supportive training program, emphasizing patient-centered care, learning through research, resident and staff well-being, and diversity and inclusion.
Thank you for your interest in our GME programs. If you have questions about how to apply to our programs, we invite you to explore our page for prospective applicants, review our program webpages or reach out to us in the GME office.
---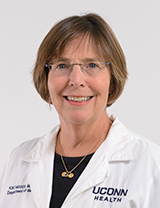 Jacqueline "Kiki" Nissen, M.D., FACP
Associate Dean for Graduate Medical Education
Professor of Medicine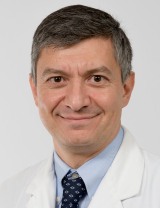 Steven V. Angus, M.D.
Assistant Dean of Graduate Medical Education
Vice Chair of Education for Medicine
Designated Institutional Official
Professor of Medicine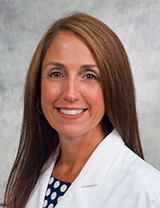 Wendy Miller, M.D.
Assistant Designated Institutional Official
Quality and Safety Education Officer
Associate Professor of Medicine