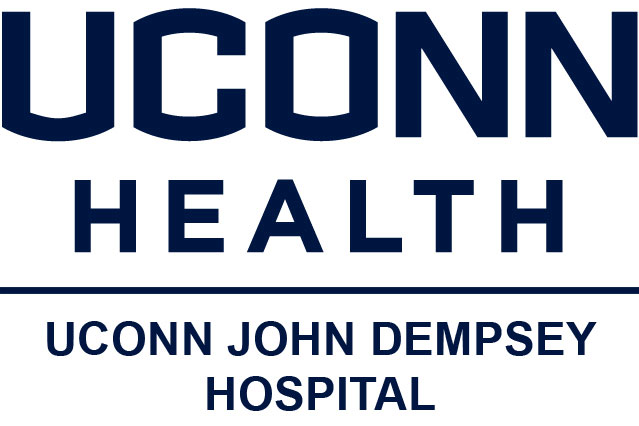 UConn Health is a vibrant, integrated academic medical center that is entering an era of unprecedented growth in all three areas of its mission: academics, research, and clinical care. A commitment to human health and well-being has been of utmost importance to UConn Health since the founding of the University of Connecticut Schools of Medicine and Dental Medicine in 1961. Based on a strong foundation of groundbreaking research, first-rate education, and quality clinical care, we have expanded our medical missions over the decades. In just over 50 years, UConn Health has evolved to encompass more research endeavors, to provide more ways to access our superior care, and to innovate both practical medicine and our methods of educating the practitioners of tomorrow.

Connecticut Children's is the only hospital in Connecticut dedicated exclusively to the care of children and ranked one of the best children's hospitals in the nation by U.S. News & World Report and a Magnet® designated hospital. Connecticut Children's provides more than 30 pediatric specialties along with community-based programs to uniquely care for the physical, social, and emotional needs of children. Our team of pediatric experts and care coordinators bring access to breakthrough research, advanced treatments for both rare and common diseases, and innovative health and safety programs to every child. Connecticut Children's is a not-for-profit organization with a mission to improve access to healthcare for all children through convenient locations, care alliances and partnerships.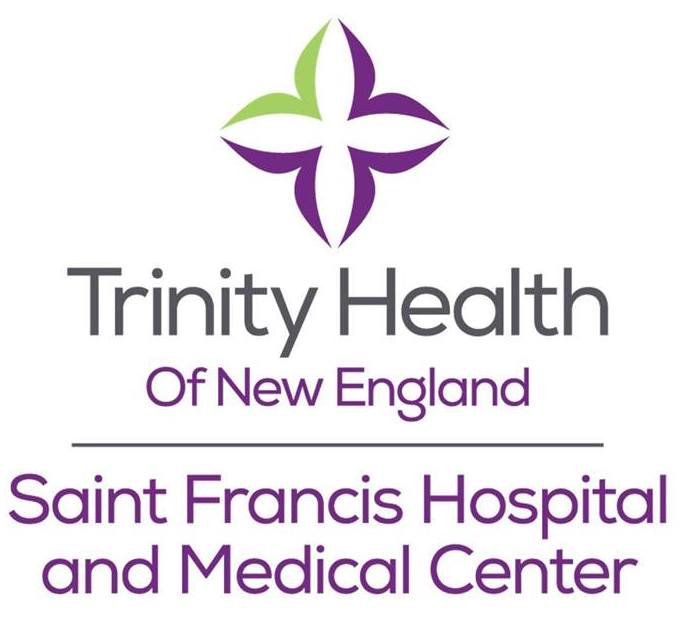 Saint Francis Hospital and Medical Center is a member of Trinity Health Of New England. Saint Francis is committed to exceeding the expectations of their patients and families by providing world-class service in a progressive, people-centered, compassionate health care environment.
Saint Francis Hospital and Medical Center remains committed to the mission that has been virtually unchanged during our 120-year history – to improve and enrich the lives of individuals and families in our region. Compassionate care, superior technology and prevention-oriented education will combine in centers of clinical excellence. Dedication to their founding core values will create a spiritual and healing environment.
Saint Francis Hospital and Medical Center has been an anchor institution in north central Connecticut since 1897. In 2015, Saint Francis became part of Trinity Health Of New England, an integrated health care delivery system that is a member of Trinity Health, Livonia, MI, one of the largest multi-institutional Catholic health care delivery systems in the nation. Saint Francis Hospital and Medical Center is licensed for 617 beds and 65 bassinets, is a major teaching hospital and the largest Catholic hospital in New England.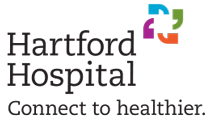 Hartford Hospital, founded in 1854, one of the largest teaching hospitals and tertiary care centers in New England with perhaps the region's busiest surgery practice, has been training physicians for over 160 years.
It is a member of Hartford HealthCare, a large, diversified health care system.
The hospital is an 867-bed regional referral center that provides high-quality care in all clinical disciplines. Among its divisions is the Institute of Living, a 114-bed mental health facility with a national and international reputation of excellence. Jefferson House, a 104-bed long-term care facility, is also part of Hartford Hospital.
The hospital's active medical staff includes more than 1,000 physicians and dentists within 18 departments. In 2012 the hospital had over 41,000 discharges and almost 100,000 emergency department visits. It performed over 36,000 surgeries in 42 operating rooms and delivered almost 3,700 babies that year.
When hospitals can't provide the advanced care, expertise and new treatment options their patients require, they turn to Hartford Hospital. During 2016, more than 6,000 patients were transferred here, from over 50 different facilities in the Northeast.
The hospital garners numerous awards and recognition including being ranked #1 in U.S. News & World Report's latest Regional Ranking.

The Hospital of Central Connecticut (THOCC) is a 414-bed, 32-bassinet, acute-care community teaching hospital with campuses in New Britain and Southington. The hospital was created with the 2006 merger of the former New Britain General and Bradley Memorial hospitals.
Affiliated with the University of Connecticut School of Medicine, The Hospital of Central Connecticut provides comprehensive inpatient and outpatient services in general medicine and surgery and a wide variety of specialties. Specialty centers include the Endocrine and Bone Health Center, Cancer Services, Cardiology, Clinical Research, Family BirthPlace, Joslin Diabetes Center Affiliate, Joint and Spine Center, Psychiatry and Behavioral Health, Sleep Disorders Center, Vascular Center, Center for Bariatric Surgery, Weigh Your Options Weight Loss Center, Wolfson Palliative Care Consult Services, and Wound Care Center.
The Hospital of Central Connecticut has a medical staff of more than 400 physicians. Through the University of Connecticut School of Medicine, the hospital participates in residency programs for primary care internal medicine, obstetrics and gynecology, otolaryngology, and general surgery.
The Hospital of Central Connecticut is a member of the Central Connecticut Health Alliance, a system of healthcare affiliates that provides a wide array of services throughout the region, caring for patients from birth through the end of life.