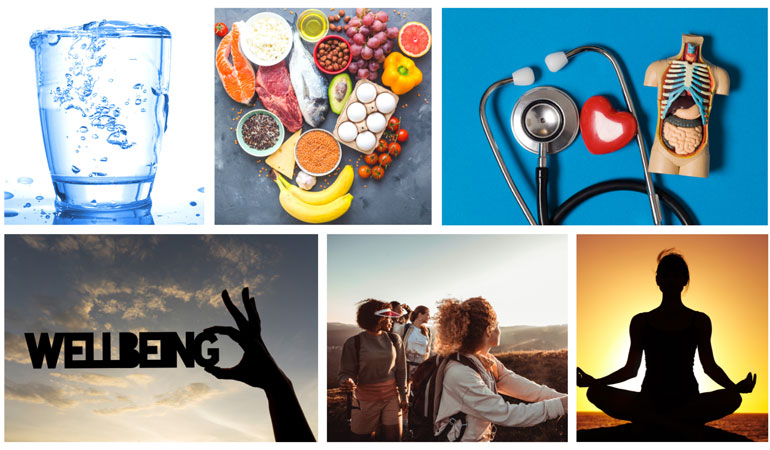 Well-Being is a lifestyle. A way of living that encourages good physical and mental health. A balanced lifestyle includes emphasis on the mind, body and spirit. The Graduate Medical Education (GME) Office is committed to supporting the well-being of all our residents and fellows during their training program. Doing so, allows residents and fellows to find meaning and fulfillment in their career choices.
This corner of our website is designed to promote the eight dimensions of well-being; defined as the physical, intellectual, emotional, spiritual, environmental, financial, occupational, and social parts of life. These dimensions are interconnected, much like our lives, with each dimension building on another. Our goal is to help residents and fellows achieve a healthy balance with resources offered through UConn Health, the Capital Area Health Consortium, and the broader community.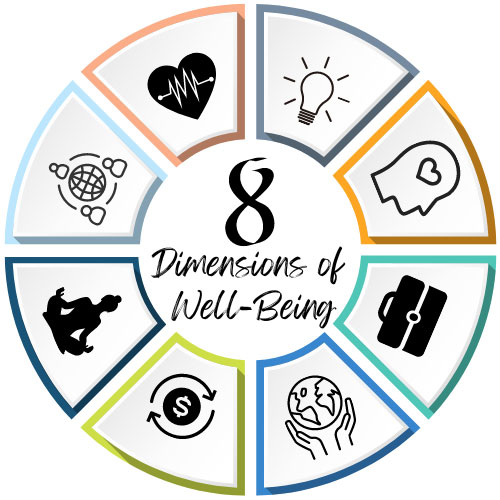 8 Dimensions of Well-Being
Emotional
If you find yourself in need to speak to someone with a different perspective, we offer FREE and CONFIDENTIAL counseling services through the Employee Assistance Program and FREE psychiatric care for individuals in need. The Graduate Medical Education Office also encourages residents and faculty members to alert a program director, the GME Office, and/or other personnel when you are concerned that another resident, fellow, or faculty member may be displaying signs of burnout, depression, substance abuse, suicidal ideation, or potential for violence.
Employee Assistance Program/Counseling Services
Social
Casinos
Mohegan Sun Casino
Foxwoods Resort Casino
Malls
Westfarms
Westfield Meriden
Buckland Hills
Movies and Music
Summer Concert Series in Elizabeth Park
Talcott Mountain Music Festival and Symphony
Outlets
Clinton Crossing
Wrentham
Tanger
Lee
Financial
Banking
Retirement Planning
Occupational
Career Exploration
Research – Depending on the residency or fellowship program you choose to pursue, there may be multiple research and scholarly activities available. For more information visit the website for your programs of interest which can be found in our list of Sponsored Programs.
Spiritual
Meditation
Retreats
Religious entities
Volunteering