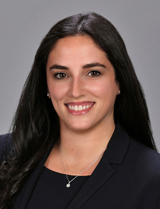 Alexandra Galel, M.D.
She/Her
I was born in Chicago, IL and raised in sunny South Florida. Receiving my undergraduate degree in Kinesiology at the University of Michigan (Go Blue!), I was able to focus my pre-medical studies on various approaches to human movement including injury prevention and rehabilitation, health and fitness, and sports medicine.
Following my first year at Michigan, I traveled to Israel to complete a course in emergency medical services and volunteer on ambulances. Three years later, fate brought me back to the same small desert town of Beer Sheva, Israel where I chose to attend the Medical School for International Health at Ben Gurion University. The opportunity to procure a global health medical education amongst a multilingual and multiethnic population broadened my view of health care inequities and deepened my passion for working with diverse, underserved populations. It is this enthusiasm for providing full spectrum medical care to diverse patient populations which drove me to the field of family medicine.
Pursuing my interest in sports medicine, I followed my third year of medical school with a year-long sports medicine research fellowship in Washington, DC. Working with the Washington professional football and baseball team doctors, I came to deeply value the importance of nonoperative management of musculoskeletal conditions. This experience cemented my desire to complete a family medicine residency and subsequently pursue a Sports Medicine fellowship. As a sports medicine trained family physician, my goal is to become a centralized part of my patient's medical team supporting their journey in achieving a healthy and active lifestyle.
Outside of the hospital, you can find me cheering for University of Michigan and Miami football and basketball teams, skiing, scuba diving, or attempting a new gourmet recipe. My rescue dog, Lila, and I are extremely excited to be joining UConn Family Medicine and the greater Hartford community!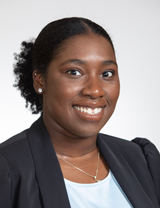 Gian Grant-McGarvey, M.D.
She/Her
I was born and raised in Brown's Town, Jamaica before moving to Connecticut at a young age. I attended the University of Connecticut where I received a Bachelor of Science degree in Pathobiology. During my time at the University of Connecticut School of Medicine, I served as a mentor at the UConn Health Career Opportunity Programs working with high school students from underserved areas. My experience as a mentor has strengthened my passion for academic medicine and solidified my belief in the importance of mentorship. While at the University of Connecticut School of Medicine, I also pursued my Master in Public Health degree completing a thesis exploring the racial disparity within skin cancer prevention and education. My time spent at the School of Public Health has taught me the importance of providing culturally competent health education and community-level interventions. Overall, I chose Family Medicine because of its diversity in clinical diagnoses and patient population, its ability to address social determinants of health and the opportunities to establish life-long relationships with patients. My interests outside of medicine include traveling (especially back home to Jamaica), creating and editing content, and spending time with my family.
I'm excited to start my residency at UConn, as I will have the opportunity to serve a community that I have grown up with my whole life.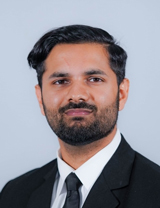 Aakash Kaushik, M.D.
He
I was born in New Delhi, India and raised in Ontario Canada, where I completed my undergraduate studies at the University of Toronto. During my undergraduate studies I had the opportunity to visit the beautiful countries of Costa Rica and Nicaragua, where I worked firsthand with primary care physicians providing care to the locals. During my trip, I truly discovered the importance of primary care and how it can have such a huge impact on the community and people.
After undergrad, I continued my education at SABA University School of Medicine where I had the chance to spend 2 years on a small island with a population of ~2000 people. My clinical rotations gave me the opportunity to work with underserved populations in many different parts of the country. I quickly realized through my experiences that I enjoyed every single clinical rotation and wanted to dabble in a little bit of everything. This eventually led me to my choice of wanting to become a family medicine physician.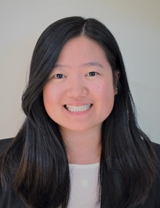 Adriane Lui, M.D.
She/Her
I was born and raised in Markham, Canada and I attained a Bachelor of Science at McGill University, majoring in Pharmacology and minoring in Management. I swam competitively at a semi-professional level for 14 years, including 2 years on the varsity swim team at McGill, and I achieved my dream of competing at the London Olympic Swim Trials in 2012. Swimming taught me a lot about being disciplined, collaborating with others, and provided me with the opportunity to teach swimming to my local community. I knew pursuing a career in medicine was right for me because it married my love for science with my innate willingness to educate others on their own health, be an advocate for my patients, and give back to the community.
I completed my medial degree at St. George's University where I had an incredible opportunity to live in 3 different countries – UK, Grenada, and U.S. I knew I wanted to go into Family Medicine from the beginning, but what really drew me to the field was the emphasis on continuity of care, preventative medicine, and the longitudinal relationships we get to form with our patients. I think it's very rewarding to be able to see the direct results of your clinical decisions and it is extremely special to know your patients for life. As an athlete, naturally, I have a passion for sports medicine. I am ecstatic to be joining the UConn Family Medicine team!
In my free time, I love to travel, play board games, golf, hike, work out and bake. I am also a huge foodie, so I will be on the lookout for the hidden gems in the restaurant scene!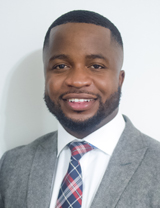 Emeka Okwudili, M.D.
He/Him
I was born and partly raised in Nigeria. At the age of six my parents and I moved to Winnipeg MB, Canada. Growing up I was heavily involved with sports especially soccer and basketball. I played at various levels both competitive and recreationally. Apart from sports I became involved within my community at an early age through volunteer and various outreach programs.
I attended the University of Winnipeg and graduated with a degree in Chemistry. With the free time I had during my undergraduate years, I spent working with inner city programs that provided services to children and young adults living in urban communities. These services were in the form of after school programs, recreational activities and day camps. My time spent within these communities helped in making my decision to enter medical school, as I knew I would want to make a career out of helping others.
I attended Saba University School of Medicine on the small island of Saba. My medical school experience was one that I truly cherished and I appreciated the time spent with fellow classmates and teachers. It was in my 4th year of medical school that I knew I wanted to pursue a career as a family medicine doctor. I love interacting with people and helping those in need. I have always seen my self working within underserved communities and I felt that as a family medicine doctor, I will be able to provide quality health care within these communities.
I am super excited to start my residency at UConn and delighted to see what the future holds.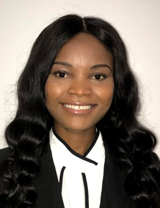 Adelaide Sefah, M.D.
She/Her
Born and raised in Ghana, West Africa until age 14. I moved to Gainesville, FL where I lived for a decade with my family. I attended the University of Florida and majored in Health Sciences with a minor in Health Disparities in Society. After that, I did a post-baccalaureate program at Drexel University College of Medicine.
I attended American University of the Caribbean School of Medicine in Saint Maarten. After being displaced by Hurricane Irma, the school relocated us to the United Kingdom which was a marvelous experience. I love to travel and was ecstatic about the opportunity to explore the European countries, foods, and culture.
Family medicine and I found each other at the end of third year rotations. I love the ability to create meaningful relationships with patients and working collaboratively to improve their health and quality of life. I am passionate about women's health, preventative medicine, and mentorship.
In my free time, I enjoy trying foods from different restaurants, shopping, cooking, and watching Korean drama shows.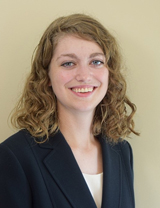 Carli Wallace, M.D.
She/Her
I was born and raised in a small town in Connecticut known for its agriculture and that's about it! I attended the University of Connecticut where I majored in Physiology and Neurobiology. I worked part-time as a chemistry tutor and developed a passion for educating others. I continued onto the UConn School of Medicine where I continued to tutor and also teach clinical coursework to underclassmen.
While in medical school, I was drawn to the strong patient-provider relationships modeled by my primary care attendings. I enjoyed using my background in education to help engage patients in their own health. I loved the variety of treating the smallest newborn all the way up to the centenarian! When it came to picking a specialty, I agonized over the decision until I realized that family medicine perfectly encompassed everything I was looking for. My special interests within the field are teaching (of course) and women's health. Considering I went to UConn for undergrad and medical school, it may come as no surprise that I am now attending UConn for a third time for residency! I am honored to join the residents and faculty that were so supportive and welcoming when I was a medical student.
In my free time I enjoy reading, knitting, and spending time with family and friends. When the weather is nice you can find me bicycling, hiking, kayaking, really anything that keeps me outside!