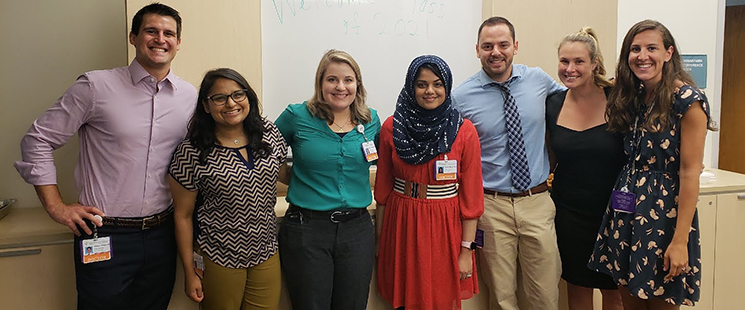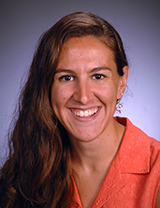 Jordan Borgman, M.D.
She/Her
I have lived in Connecticut my whole life having attended UConn twice, once for undergrad where I studied general biology and again for medical school where I fell in love with family medicine. I enjoy everything family medicine has to offer from working with patients of all ages to the long lasting relationships I can form with my patients. Outside of medicine I enjoy reading, my two cats, and I also am a musician. I am thrilled to be joining UConn once again to complete my training!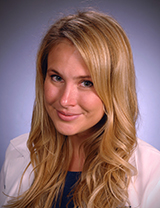 Kristen Island, M.D.
She/Her
I was born in Honolulu, Hawaii, but since my dad was a Naval flight officer we moved around a lot. I have lived in eight cities and six states, but I always say that I'm from Dallas, Texas, where I went to high school and my parents currently reside. I got my bachelor's degree in Biochemistry at New York University and my master's degree in Human Nutrition at Columbia University. I eventually left New York City and moved upstate to attend medical school at Albany Medical College. During medical school, I fell in love with primary care and family medicine. I am drawn to the breadth of practice that family medicine allows. I also love the family medicine culture, especially here at UConn where everyone is smart, motivated, open, and friendly. I am particularly interested in women's health, sports medicine, and nutrition (of course). I have a lot of hobbies and am very active during my free time. I like to cook—my fiancé is Taiwanese and he and his mom have taught me how to make many Taiwanese dishes, most notably their family's secret 'guotie' (dumpling) recipe. Also, I grew up doing competitive waterskiing and love to get out on the lake whenever possible. Since moving to the northeast, I have fallen in love with snow skiing. On free winter weekends, you'll find me cruising down the slopes of Mount Mansfield!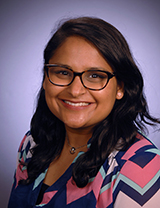 Vidhi Jadeja, M.D.
She/Her
I was born in India and moved to Ontario with my family when I was fairly young. I went to the University of Guelph for undergrad, majoring in Bio-Medical Science. It was here where I really discovered my passion for learning about anatomy and physiology. I also knew I wanted to pursue a career where I would be making a difference in people's lives. So, my passion for serving others and love for learning took me to medical school at St. George's University in Grenada. At the start of rotations I was unsure of what specialty I wanted to pursue, but I figured out quickly that what I enjoyed most about medicine was being able to provide continuity of care and building long-term relationships with patients. I also loved being able to see a wide array of patients, ranging in age, gender, and acuity of problem. These things, coupled with an amazing family medicine clerkship in New York City, were all that I needed to know that family medicine was my calling. I am beyond excited to join the UConn family and so grateful to be able to continue to do what I love in this supportive and encouraging environment!
Besides medicine, I am very passionate about dancing and look for any opportunity to perform on stage! I also enjoy spending time with my family and going for long walks with my dog!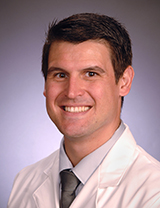 Matthew Miesch, M.D.
He/Him
I was born and raised in Mount Pleasant, MI, a small rural town in central Michigan. I decided to leave for undergraduate school and attend Aquinas College in Grand Rapids, MI. There, I was able to play a little baseball, while also study as a pre-med student. During the summer months, I would go back to my hometown and work as a medical assistant to a family physician. He taught me the incredible nature of full-spectrum family medicine and my mind was made up with what career I wanted to go into. I went on to spend two years at Duquesne University in Pittsburgh, PA, pursuing my master's degree in biotechnology. There, I got my first real feel for life in a big city and I loved it.  After my time in Pittsburgh, I enrolled at Ross University School of Medicine. The first sixteen months of medical school were completed on the island of Dominica. Dominica is in the Caribbean, and unless you've been there, it is hard to describe the island lifestyle. I had to learn how to live thousands of miles away from family and friends. I really couldn't have asked to go to school in a better place for me though, as I had zero distractions allowing me to focus fully on obtaining my medical degree. I became more humble to be raised in a country like the United States. I also cannot wait to go back to countries like Dominica for medical mission trips in order to give back to those with less favorable medical resources than we do. my free time, I love to play all sorts of sports-golf, basketball, and softball to name a few. Outside of medicine and sports, I love to hang out with my wife, Cristina, who is a pediatric resident at nearby Baystate Medical Center. We love to go to movies, concerts, and live sporting events. I chose UConn because it was the perfect fit and it will allow me to grow into the best family physician I can be. My goal is to obtain a sports medicine fellowship after residency, and practice both sports medicine and full-scope outpatient family medicine.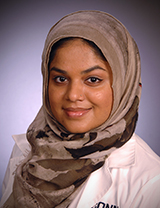 Rabia Nasir, M.D.
She/Her
I am from Cape Cod, Massachusetts, however, I've spent most of my life in Connecticut. I knew I wanted to be a physician since my childhood, and so overtime I tried to expose myself to the healthcare field through various enrichment programs, volunteer work, and research throughout my high school and undergraduate years. These experiences showed me how diverse the medical field can be and solidified my initial interest of wanting to be a doctor. I went to medical school at Ross University, and during my first two years on the island of Dominica, I had a chance to continue my volunteer work through student-run free clinics where we provided health screenings to the local community. I really enjoyed educating patients about their chronic disease and promoting a healthy lifestyle.
As a result of these experiences, I gained a unique appreciation of the way we can improve healthcare delivery and have a larger impact on our communities. And so it inspired me to continue my journey to delivering holistic care to my patients. I chose Family Medicine because it allows me to be personal with my care, while being broad in my knowledge. I hope to assist and guide my patients through their own health and the healthcare system in a way that they feel engaged and empowered. I love being able to provide longitudinal care to patients and build meaningful relationships with them, which really feeds my compassionate side. I am currently undecided about the area of Family Medicine I want to pursue, but I am confident that UConn's excellent curriculum will prepare me well for any path I choose within Family Medicine.
Outside of work I love to read, cook and spend time with my family, especially my nieces and nephews! The values of UConn Family Medicine reflect my own beliefs, and I am very excited to be joining this wonderful program for my training, and to be back in Connecticut!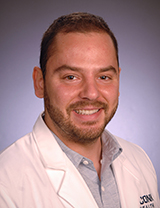 Brian Raitzin, M.D.
He/Him
I was born and raised in Great Neck, New York. I grew up in a home with a father from the eastern world and mother from the western world, so from that I really learned to appreciate cultural diversity. It shaped who I am as a person and physician, and really helped me gravitate towards Family Medicine.
I studied psychology as an undergraduate at Emory University and after graduating I volunteered as an EMT for fun in my home town. It ended up really opening my eyes to the possibilities that a life in medicine had to offer (particularly in primary care) and I never looked back. Ross University School of Medicine gave me an opportunity to learn and train in an extremely underserved country (with some BEAUTIFUL backdrops), and the opportunity to hone those skills during my clinical years at Jamaica Hospital in Queens, NY.
My particular interests are in sports and adolescent medicine. No better age group to target than adolescents -- a time when lifelong health concepts and habits are just developing and are still moldable.
Outside of medicine I am a huge sports fan. I'm a Knicks, Jets and Mets guy (...it's been rough). During my free time I play basketball, piano, go fishing, hiking and rip through TV shows. I'm also very big on fantasy sports (you don't want me in any of your football leagues). I could not be more excited to be a part of the UConn Family Medicine team!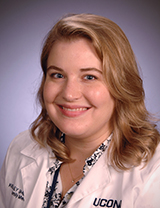 Kelley Sheller, M.D.
She/Her
I'm originally from a relatively rural area of central Indiana. Growing up in a rural, farming community is what first opened my eyes to the importance of family physicians in the medical field. My entire family, along with many families in our community, went to the same family physician for all medical issues. As my interest in medicine grew, I attended college at Indiana University, where I majored in Biology. I then attended St. George's University for medical school. I completed my clinical rotations in Brooklyn, New York, where my interest in primary care was cemented. I would like to practice as a full-spectrum family physician and am excited to establish the long-lasting patient-physician relationships unique to family medicine. I'm thrilled to be joining the UConn family medicine team for this next adventure!