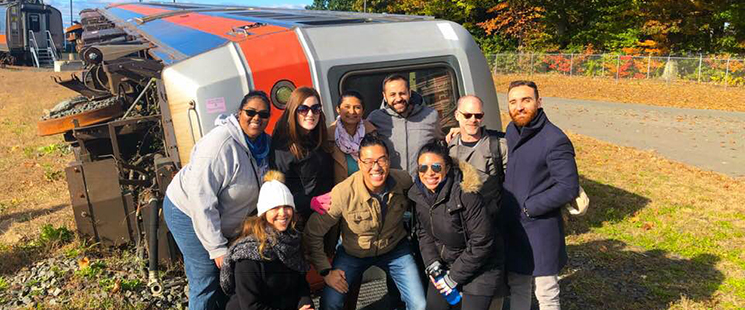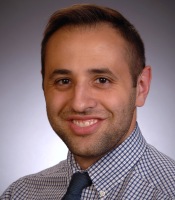 Alexander Baaklini, D.O.
University of New England College of Osteopathic Medicine
University of Rhode Island
I was born and raised next door in the tiny state of Rhode Island; I grew up with two parents who are physicians, so I spent a lot of my free time in my parent's outpatient practice. I fell in love with the atmosphere, and was inspired by the relationships my parents formed with their patients. I thought of numerous occupations that I could pursue growing up, but being a primary care physician was the only one I knew was right.
I completed my undergraduate studies at the University of Rhode Island and received a degree in Biological Sciences and a minor in Psychology. It was during this time, I volunteered at a local hospital to get more direct patient contact. I later attended medical school at the University of New England College of Osteopathic Medicine in Biddeford, Maine. I spent time working at the free clinic in Biddeford, educating patients about their diabetes and promoting a healthy diet and exercise. I thoroughly enjoyed the continuity, the relationships I formed, and the responsibility I had to these patients. The combination of this experience and my third year family medicine clerkship made me realize that this specialty is my calling.
Coming from an osteopathic medical school, I have training in osteopathic manipulative treatment and am interested in body mechanics and one's function in relation to their overall health. In addition to OMT, I also enjoy sports medicine, preventive medicine, and teaching. Outside of medicine, I am a huge Boston sports fan! I also like to exercise, cook, travel, listen to music and play the drums. I have strong ties to New England and am so fortunate to be learning and practicing so close to home. I am looking forward to bringing my passions and interests to UConn and I am excited to be a part of the UConn family.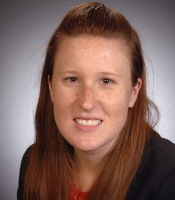 Kristine Faulknham, M.D.
State University of New York Upstate Medical University
Hobart and William Smith Colleges
I was born and raised in the 100 Islands, a rural region in Upstate New York. I spent much of my time helping my father on biological surveys, helping with the family sheep farm and showing livestock at the county fairs. Being from a small town, I was exposed to small caring communities and their fantastic primary care physicians. These small communities however, are in great need of more physicians and I saw many of my family, friends, and neighbors go without care, or having to travel hours for the type of medical care they needed. These early experiences inspired my interest in medicine, and in particular Primary Care. For college, I attended Hobart and William Smith colleges, a small liberal arts college in Western, New York where I majored in Biology and swam competitively. I was accepted into SUNY Upstate Medical University early into the Rural Medical Scholars program. At Upstate I had the opportunity to do several of my rotations back home and in similar rural communities, cementing my passion for caring for an entire community, which is what led me to Family Medicine.
Outside of the medical realm, I enjoy cooking and backing (as my prior medical school roomate/new co-intern Sarah can attest), listening to music/going to concers and staying active whether it be swimming, running, an exercise class or learning a new sport. I am very excited to join the Family Medicine Residency at UConn.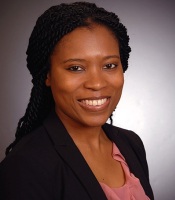 Janae Hunter, M.D.
I am originally from Philadelphia, PA and I grew up mostly in the south. I attended college in Alabama, where I majored in Biology with a pre-medicine focus. While in college, my interest in primary care sparked. Volunteering alongside passionate family medicine physicians, I helped to provide medical care to individuals of medically underserved communities. I screened for hypertension and diabetes and counseled on nutrition and exercise. Oftentimes, I encountered the same families during subsequent community visits, which opened my eyes to the beauty of continuity of care.
While in medical school, I participated in community health clinics held throughout Dominica. Over time, it became clear that my passion is working with the medically underserved. I am very excited to be a part of a residency program that has a long history of making a positive impact in the medically underserved community.
In my spare time, I enjoy canvas painting, traveling, cooking, and spending time with family and friends.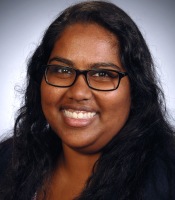 Sarah Lopez, M.D.
State University of New York Upstate Medical University
Baylor University
I was born and raised in Trinidad and Tobago in the Caribbean. I went to Baylor University in Waco, TX for undergrad where I studied Biochemistry and then to Upstate Medical University in Syracuse, NY for medical school. Growing up, I was always interested in medicine, but it wasn't until medical school that I fully realized my passion for primary care. I have many interests in medicine from mental health, political advocacy, LGBT medicine and women's health among many others. Family Medicine allows me to pursue all of my interests without sacrificing the things I have always loved about medicine namely hands on patient care and longitudinal patient relationships.
Outside of working, I love cooking, reading and writing fiction – something I haven't had much of a chance to do in medical school. I also love traveling and experiencing new cultures. My family and I have always prioritized vacations throughout my life and I hope to continue exploring the world even more.
I'll be moving to Connecticut with my fiancé and our best friend along with two cats and our dog, Jake who loves meeting new people. I'm excited to continue my journey in medicine and I look forward to being a part of UConn community!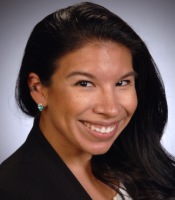 Jessica Perez, M.D.
Ross University School of Medicine
University of Michigan
My journey to where I am today is a twisty one, but what great adventure isn't? I am coming to the UConn family from the great state of Michigan! I was born and raised in Saginaw, MI and made my way to the University of Michigan for undergrad, GO BLUE! Originally I was in the School of Nursing and doing well when I had that moment of calling to medicine. It was one of the toughest decisions of my life but definitely the right one for me. Eventually after tackling all those medical pre-requisites I earned my Bachelors in Science in Anthropology. My next big decision came with medical school. I made a conscious decision to push past my MidWest comfort zone and enrolled at Ross University. I packed my bags and was off to little "Nature island" of Dominic for two years; it is just like Jurassic Park! The time on the island fed my adventurous spirit and has been my biggest adventure to date. In between studying I explored the island on my little red scooter and tried to keep up with my other passion salsa dancing. Back stateside my medical school gave me the great opportunity to travel coast to coast for rotations. I have gained perspective I never thought I would have and I have new friends from all over the country! Looking toward the future, I am ready to develop my passions in family medicine including emergency/urgent care and integrative medicine. I am excited to begin my career in a place as open-mined and positive as UConn. My hope is that I can help the program grow with a little bit of my unique personality and to take every opportunity that exists here to become the healer I am meant to be.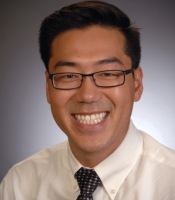 Ryan Russell, D.O.
Des Moines University College of Osteopathic Medicine
University of St. Thomas
My name is Ryan Russell and I'm originally from Minnesota (and yes, it is as cold as they say it is). I went to University of St. Thomas (St. Paul, MN) for undergrad and then Des Moines University (Des Moines, IA) for medical school. I participated in the Couple's match and we both successfully matched at UConn/Saint Francis. As a DO, I am interested in holistic patient-centered care. I enjoy working in a clinic that has behavioral health, social services, nutrition, interpreting services readily available. I am also interested in acute medicine. This is a program that I feel well supported in and they allow me to pursue my endeavors.
When I have free time, I enjoy cheering on the Green Bay Packers (Go Pack Go!!). I love running, swimming, ultimate Frisbee and checking out the East Coast fall colors. I am a total foodie; my wife and I plan to open a food truck in the future.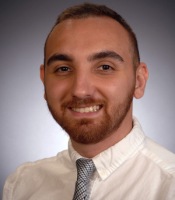 Mohammad Samer Younes, M.D.
Weill Cornel Medical College in Qatar
Carnegie Mellon University
Born and raised in Dubai, I can say that I am currently very far away from home! I completed my undergraduate studies at Carnegie Mellon University, and then attended Weill Cornell Medical College-Qatar. As part of my training, I had the awesome opportunity to rotate at hospitals in NYC. I chose Family Medicine simply because of the fact that I loved every single rotation in medical school; I wanted a comprehensive training in medicine and a community based practice where I could be at the forefront of patient care.
An avid sports lover, I participated in track, basketball, soccer, swimming, throughout most of my life. Fate would have it that I would injure myself repeatedly and so my interests turned towards bodybuilding, powerlifting, and mixed martial arts. I have many future interests; I would like to pursue a career in sports or adolescent medicine, with a focus on mental health. I am so excited to be part of the UConn family and looking forward to see what the future holds!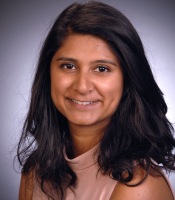 Saleha Raajpoot, D.O.
Des Moines University College of Osteopathic Medicine
University of Connecticut
My name is Saleha Raajpoot and I went to Des Moines University (DMU) for medical school. I couple's matched into this program with my husband. I grew up here in Connecticut and I am really excited to be back home for residency. I came to this residency because it allows me a really well rounded approach to all that family medicine has to offer – a strong focus on inpatient, outpatient and OB. I am interested in outpatient medicine but undecided about my focus. It is nice being in a residency where I have enough options, patient volume and pathology exposure to figure out where in FM my passion lies. In my free time, I like to cook, hike, do yoga and spend time with family and friends.