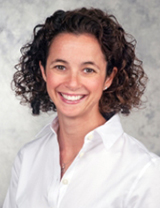 It gives me great pleasure to welcome you to our Obstetrics and Gynecology Residency Program. Our program combines training at the University of Connecticut Health Center with extensive experience at two outstanding community hospitals, Hartford Hospital and The Hospital of Central Connecticut. All three institutions (within a 15 miles radius) have long traditions as teaching hospitals.
Residents receive training in all subspecialty fields under the direction of an exceptional faculty. Academic endeavors include weekly grand rounds, a core didactic lecture series, morning reports, journal clubs, and numerous specialty conferences. Residents undergo extensive simulation training throughout their educational experience. In addition, residents are able to participate in either clinical or bench research.
Obstetrical and surgical experience is vast, as residents are involved in all cases at each of the institutions. With a large high risk obstetrical volume, our residents are exposed to all aspects of obstetrical care. The surgical exposure is excellent as residents are trained in advanced laparoscopy, robotics, and vaginal surgery.
Our location is enviable, with proximity to Boston, New York and the eastern shoreline and housing opportunities abound in the suburban communities. It is only a quick trip to the beaches or ski slopes which allows residents to enjoy the beauty of New England.
I am confident that our residents receive superb training and I welcome your inquiry into our program.
Amy M. Johnson, M.D.
Residency Program Director