UConn Health is the region's premier choice for orthopedic care and sports medicine.
Every day, our goal is to maximize your mobility and overall health through excellent patient care and ongoing research and education. Our orthopedic surgeons are experts in total joint replacement, the treatment of hand, foot and ankle conditions, neck and back pain, and more. We talk a lot about the power of possible. What does that mean for you? It's about making the impossible possible. It's about harnessing the unique nature of an academic medical center for the advancement of health and medicine. It's scientists and researchers collaborating to find the fastest, most effective treatments and cultivate the body's ability to heal itself. It's teaching the next generation of health care providers to imagine beyond what is, to what can be. It's our work at the bedside where committed, passionate people care for you in a moment of need.
Call Orthopedics & Sports Medicine Today For An Appointment
860-679-6600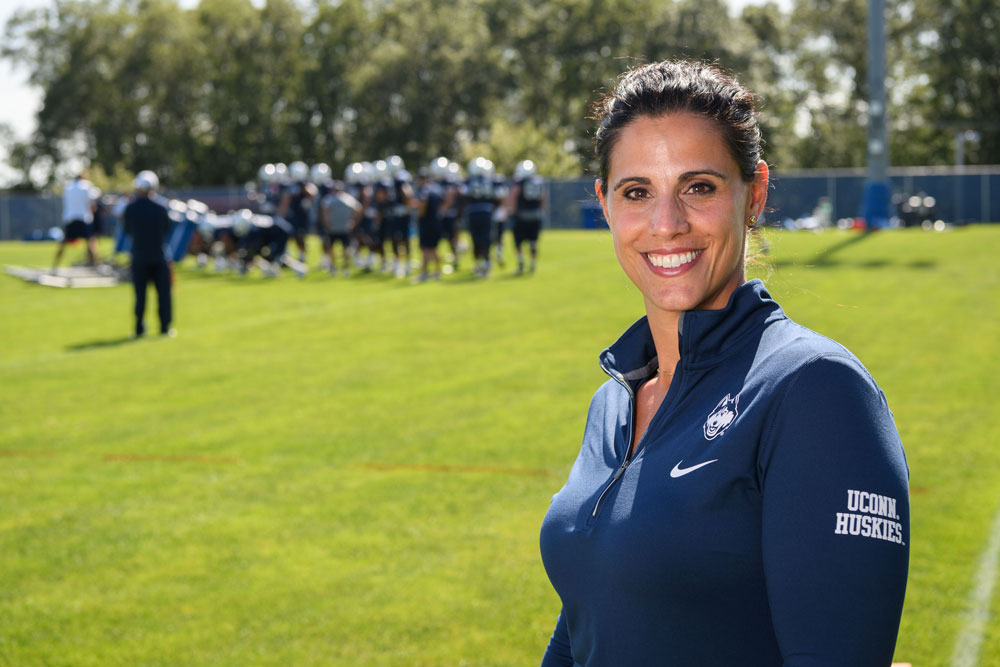 Our experts help the UConn Huskies and other elite athletes maximize their performance, prevent injuries, and get back to competition after injury.
Meet the team.
On her walk home from church, Judy fell and injured her shoulder, leading to pain and limited range of motion. After discussing all of the options with orthopedic surgeon, Dr. Katherine Coyner, Judy had rotator cuff surgery.