We would like to personally welcome your serious consideration of our residency program. We are proud of our ability to provide outstanding clinical training and academic exposure. Extensive hands-on operative experience begins early in the residency with broad-based exposure to all sub-specialties. The excellent basic science and clinical curriculum fully prepares graduates to obtain competitive fellowships and enter practice.
UConn Health has a long tradition of active participation in resident education by full-time faculty and our local community orthopaedic physicians. The program is characterized by a collegial relationship between residents, attending physicians and staff that fosters educational opportunities, academic pursuits and quality mentorships. The restructuring of schedules and incorporation of mid-level practitioners has enabled us to preserve the quality of resident training within the 80-hour work week.
The metropolitan area of Hartford and the Farmington Valley offer an excellent quality of life with abundant recreational opportunities, family activities and outstanding restaurants and shops. Ideally situated between Boston and New York, a wide range of cultural activities such as professional theater, film, museums, and fine dining are easily accessible. Sports fans and outdoor enthusiasts can take advantage of excellent golf, tennis, hiking, water sports and bicycling. Our training program supports and encourages an atmosphere which includes demanding and thorough professional training while respecting the value and necessity of establishing personal balance for individuals and their families.
We invite you to learn more about the offerings of our Orthopaedic Surgery Residency Program.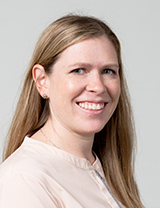 Lauren E. Geaney, M.D.
Assistant Professor, Orthopaedic Surgery, Department of Orthopaedic Surgery
Associate Residency Program Director
Chair, Residency Selection Committee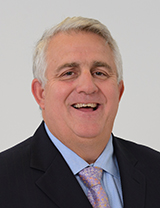 Augustus D. Mazzocca, M.S., M.D.
Director, UConn Musculoskeletal Institute Chairman, Department of Orthopaedic Surgery
Gray-Gossling Chair, Orthopaedic Surgery
Director of Bioskills
Director of Resident Education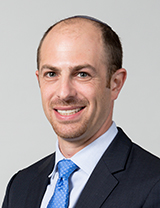 Isaac Moss, M.D., M.A.Sc., FRCSC
Assistant Professor, Orthopaedic Surgery, Department of Orthopaedic Surgery
Assistant Resident Education Director