Joint Replacement & Preservation
An ailing hip or knee can keep you from doing what you love, even simple tasks like laundry and grocery shopping. If you have tried conservative treatments like physical therapy and medication, but are still experiencing persistent joint pain, stiffness, muscle weakness, and swelling, you may need to consider joint replacement surgery.
Our board-certified orthopedic surgeons perform hundreds of joint replacement procedures, also commonly known as arthroplasty, annually to reduce pain and restore function to your joint. We offer the latest surgical options, including minimally invasive techniques, to get you better and back to life faster. Our comprehensive and collaborative approach includes pain management experts, a specialized rehabilitation team, educational seminars for you and your caregivers, and more.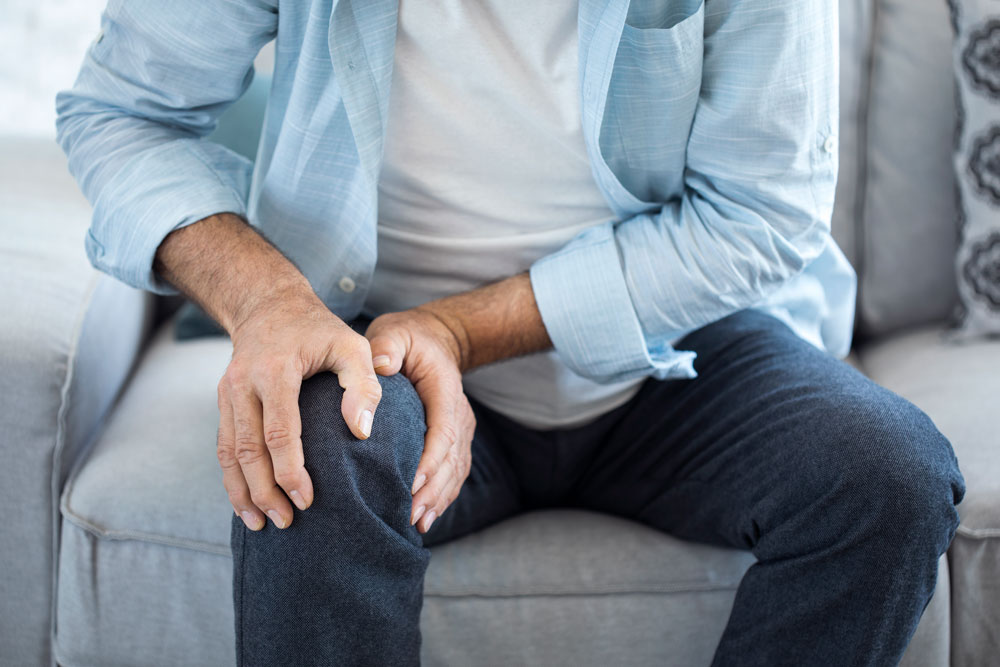 Do You Need Joint Replacement Surgery?
The decision to pursue joint replacement is often difficult. It is a major surgery that can significantly improve the quality of your life, but it is not without risks. Fortunately, joint replacement surgery is typically an elective surgery so you have time to discuss your options with your doctor, try more conservative treatments, and prepare yourself mentally, emotionally, and physically for surgery. Here are five signs that it may be time for a joint replacement:
Routine tasks have become difficult or impossible.
Pain is debilitating, even keeping you up at night.
In addition to the physical impact, you are being affected mentally and emotionally.
Non-operative treatments such as exercise, physical therapy, medication, and assistive devices are not providing enough relief.
Based on your symptoms and particular ailment, you are not a good candidate for alternative procedures.
Call Orthopedics & Sports Medicine Today For An Appointment
860-679-6600
We are honored to be designated as a "Blue Distinction Center" for knee and hip replacement. This distinction recognizes health care facilities for their expertise in the safe, efficient, and cost-effective delivery of quality specialty care.

Blue Distinction Centers (BDC) met overall quality measures for patient safety and outcomes, developed with input from the medical community. A Local Blue Plan may require additional criteria for providers located in its own service area; for details, contact your Local Blue Plan. Blue Distinction Centers+ (BDC+) also met cost measures that address consumers' need for affordable healthcare. Each provider's cost of care is evaluated using data from its Local Blue Plan. Providers in CA, ID, NY, PA, and WA may lie in two Local Blue Plans' areas, resulting in two evaluations for cost of care; and their own Local Blue Plans decide whether one or both cost of care evaluation(s) must meet BDC+ national criteria. National criteria for BDC and BDC+ are displayed on www.bcbs.com. Individual outcomes may vary. For details on a provider's in-network status or your own policy's coverage, contact your Local Blue Plan and ask your provider before making an appointment. Neither Blue Cross and Blue Shield Association nor any Blue Plans are responsible for non-covered charges or other losses or damages resulting from Blue Distinction or other provider finder information or care received from Blue Distinction or other providers.