Our sports medicine experts specialize in the prevention, care, and treatment of athletic injuries. From the management of complex joint, muscle, and ligament disorders to sprains and strains, our specialists understand the importance of training, conditioning, non-surgical rehabilitation, and surgical interventions.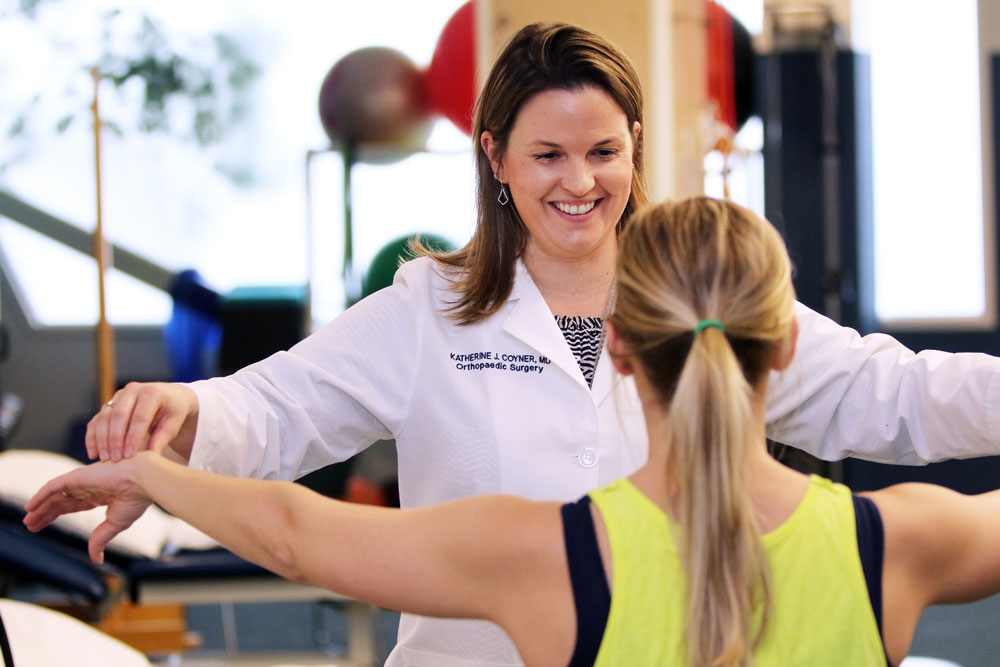 Make Their Doctors Your Doctors
We are proud to serve as orthopedic consultants and team physicians for the UConn Huskies, professional sports teams, and other organizations. We provide on-site care at athletics contests and events with prompt follow-up care and surgical management.

Call Orthopedics & Sports Medicine Today For An Appointment
860-679-6600