Our sports medicine experts specialize in the prevention, care, and treatment of athletic injuries. From the management of complex joint, muscle, and ligament disorders to sprains and strains, our specialists understand the importance of training, conditioning, non-surgical rehabilitation, and surgical interventions.
We are proud to serve as orthopedic consultants and team physicians for the UConn Huskies, professional sports teams, and other organizations. We provide on-site care at athletics contests and events with prompt follow-up care and surgical management.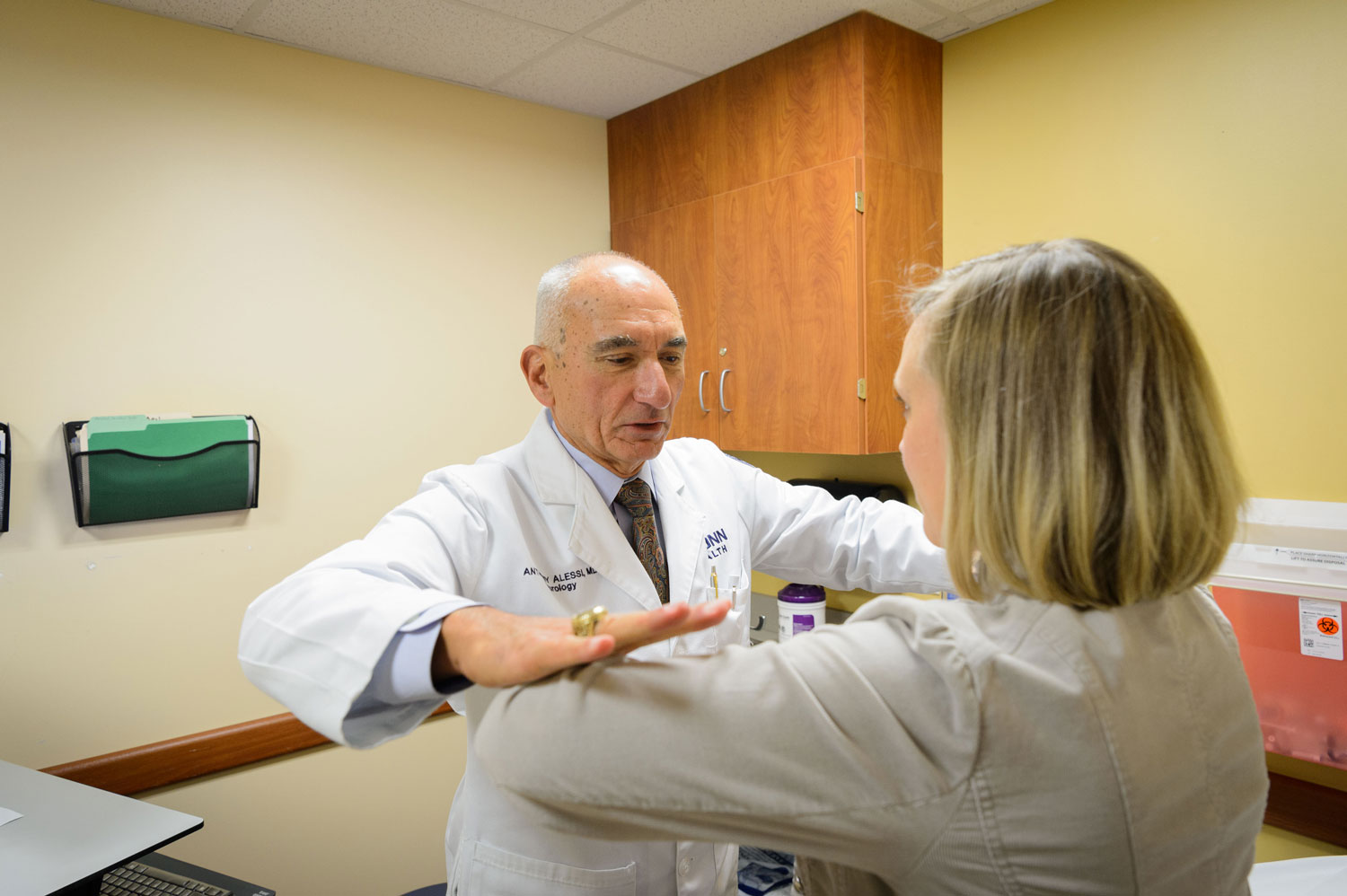 When Your Care Includes a Hospital Stay
Many cases can now be treated through same-day surgical procedures. For cases requiring overnight care like joint replacement surgery, you will stay in UConn's John Dempsey Hospital. Our new, state-of-the-art hospital tower opened in 2016 and has dedicated space for orthopedic patients on the fifth floor. There are 28 private rooms, a specialized gym, and rehab room. The staff on the floor, including nurses, nurse practitioners, physical therapists, and hospitalists, are specially trained in orthopedic care. We offer room service-type dining, free Wi-Fi, and many other services during your stay.