Hand, Wrist, & Elbow Care at the Hand Center
Your hands, wrists, and elbows are critical in daily activity. They are also intricate and vulnerable to injury. Whether you suffer an acute injury or have a chronic condition, our Hand Center offers expert care and innovative interventions.
Our team includes three fellowship-trained specialists in hand, wrist, and elbow surgery, two experienced orthopedic APRNs, and occupational therapists who are specially trained in hand therapy. Together, they provide you with the latest treatment options that will get you better and back to life faster.
We offer the latest treatment options, including outpatient surgery that doesn't involve a hospital stay. We also perform wide-awake surgery, replacing general anesthesia with a localized solution. With wide-awake surgery, you can drive to and from the procedure, eat before your surgery, and even return to work the same day. Patients of the Hand Center benefit from the convenience of having multiple services within the center, such as onsite casting, radiology, nerve conduction testing, and hand therapy.
Do You Have a Common Hand, Wrist, or Elbow Condition?
Most people have faced a minor problem with a finger, hand, wrist, or elbow. The cause may be overuse, an acute injury, or even aging. Fortunately, these ailments are often relieved with treatment at home that may include ice, compression, elevation, nonprescription medications, and rest. If you are experiencing symptoms in your hand, wrist, or elbow that persist after home treatment, we recommend turning to a specialist. Here are six symptoms that are frequently associated with common hand, wrist, and elbow conditions:
Pain on the outside of the elbow, in particular with lifting is a common sign of lateral epicondylitis.
Numbness in your thumb, index, and middle finger is a common sign of carpal tunnel syndrome. Many patients also experience nighttime awakening.
Numbness in your ring finger and little finger is often associated with cubital tunnel syndrome. Symptoms are usually worst when the elbow is bent.
Clicking of the fingers or a feeling that they are stuck may be a sign of trigger finger, a tendonitis of the finger flexor tendon.
Pain on the radial (thumb) side of your wrist may be a symptom of Dequervains tendonitis. It is often worsened with motion of your wrist and lifting.
Pain at the base of your thumb may suggest basal joint arthritis. It is typically worsened with particular motions such as opening a door or twisting a jar open.
Watch our Power of Possible segment about wide-awake hand surgery. Patient Lena Knowles' carpal tunnel pain was relieved using this minimally invasive technique and she is now back to doing what she loves.
Call Orthopedics & Sports Medicine Today For An Appointment
860-679-6600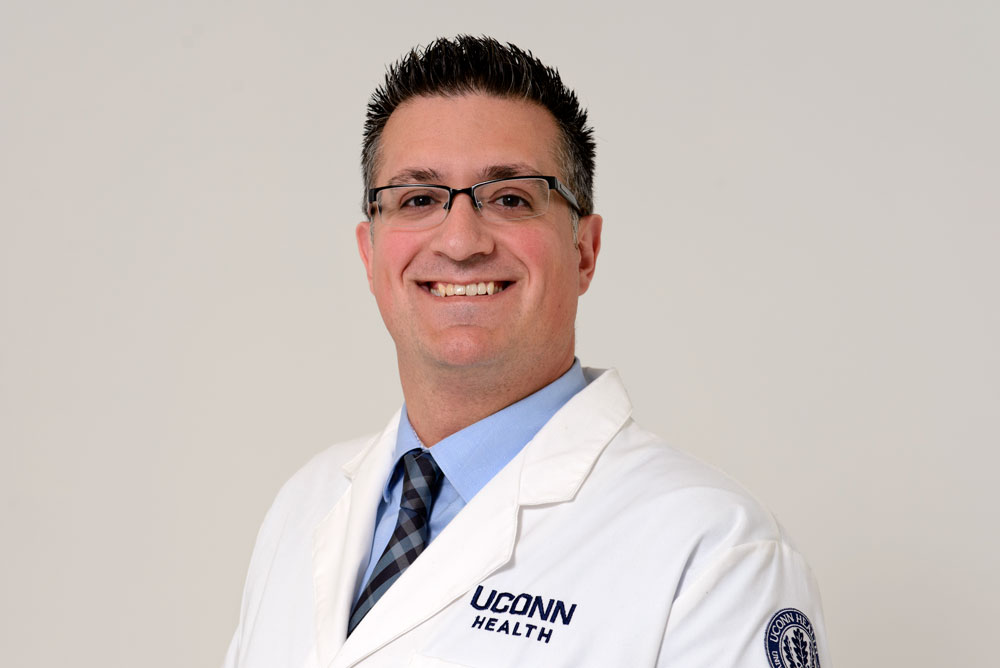 Joel V. Ferreira, MD
I completed five years of orthopedic surgery training here at UConn Health, and then spent a year at the University of Pittsburgh for specialized training in upper extremity surgery. Joining UConn Health allowed me to return to the UConn family. I focus on both operative and non-operative treatment of a wide variety of conditions ranging from nerve compression to fractures. I also specialize in wide-awake hand surgery that allows you to return to the activities you love without the need for anesthesia. As a musician and guitar player for over 20 years, I know how important proper hand function is to making life enjoyable.
Read more about me.
Request an appointment.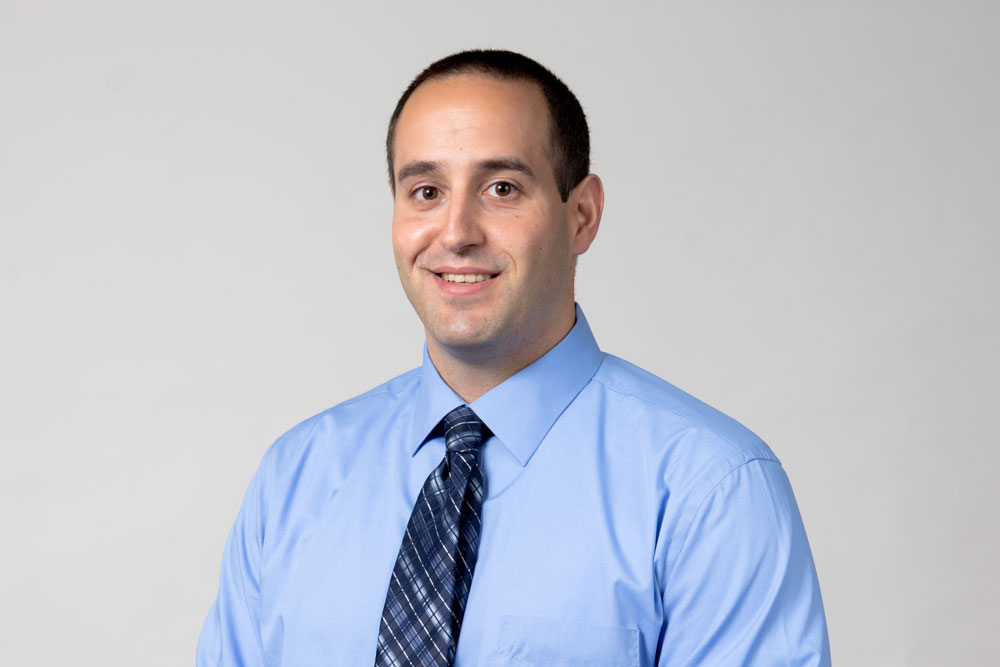 Anthony Parrino, MD
I am a fellowship-trained hand and upper extremity surgeon. I specialize in fracture care, tendon disorders, arthritis, and nerve compression and injuries of the upper extremities. I have worked to bring wide-awake hand surgery to UConn Health and perform a number of my procedures using this method. It is wonderful to offer my patients a new, innovative option when surgery is being considered. I enjoy working with my patients to help them get rid of their pain and get them back to their favorite activities as quickly as possible. My goal is to always provide personalized, top-notch care.
Read more about me.
Request an appointment.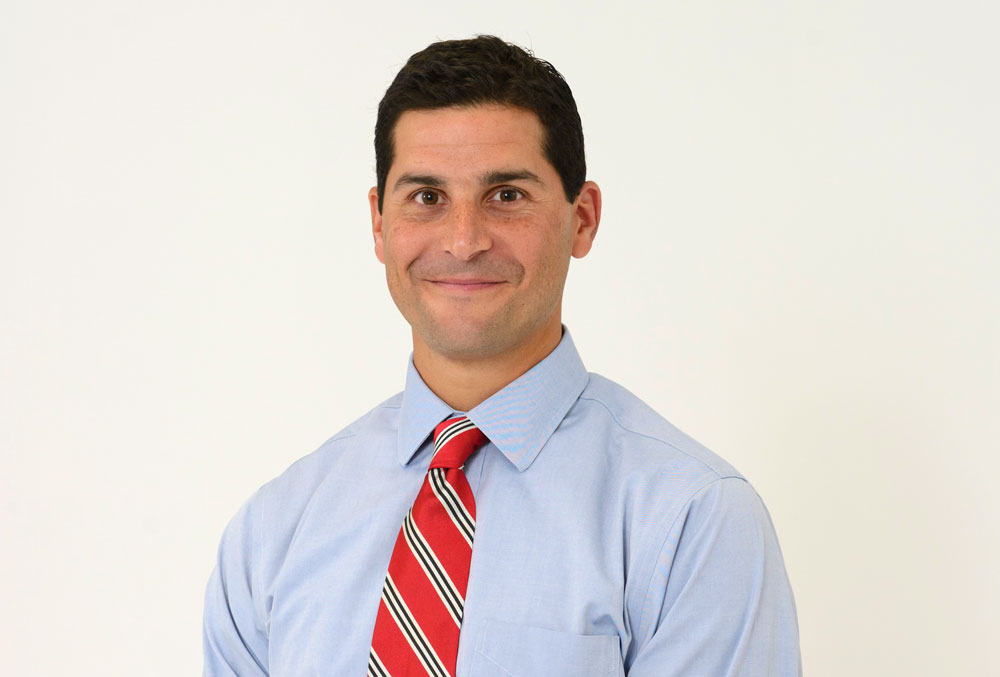 Craig M. Rodner, MD
I truly believe that being a hand surgeon at UConn Health is a dream job. I love coming to work every day with the goal of helping people feel better and become more active. I grew up in South Windsor, CT and completed medical school and my orthopedic surgery residency at UConn. After completing my hand fellowship training, I was thrilled to return to UConn Health where I work with a talented and specialized team of staff, technicians, and therapists. My focus is on doing my very best for every single patient I meet. I look forward to meeting you and doing everything I can to help you feel better.
Read more about me.
Request an appointment.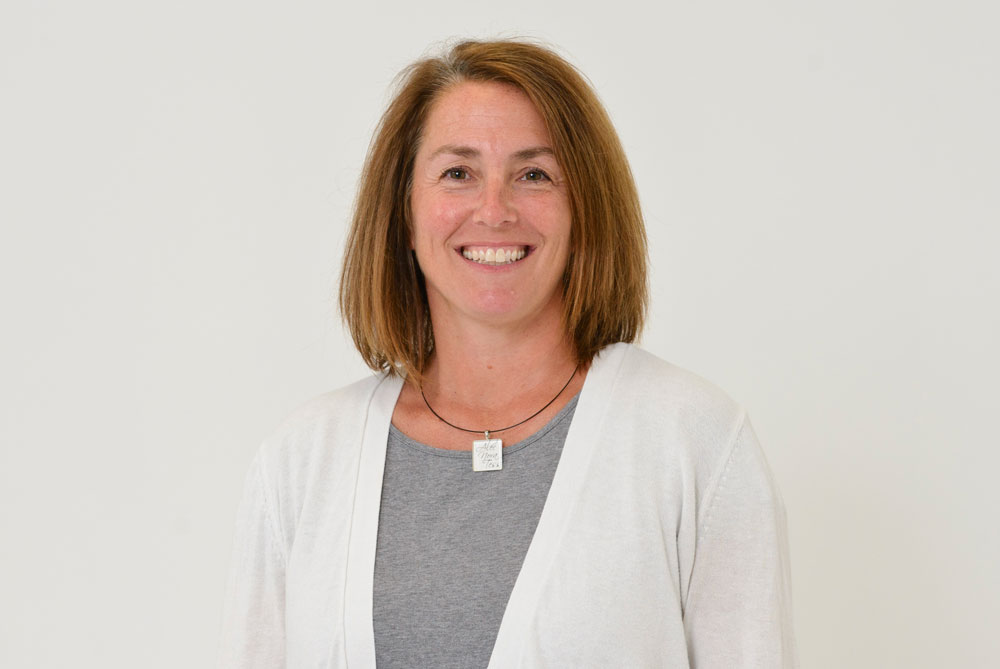 Jill Arcari-Couture, APRN
Before joining the orthopedic team at UConn Health, I spent 18 years in emergency medicine where I treated thousands of patients with musculoskeletal ailments ranging from arthritis to fractures. I proudly bring all of that experience to Orthopedics & Sports Medicine where I focus on the non-surgical treatment of patients – people who seek conservative management of their injuries, do not need surgery, or may not be ready for surgery. I work closely with our hand specialists, joint replacement team, and our orthopedic oncology specialist. My goal is to provide exceptional care and work side-by-side with you to get you back to all the activities you love with as little pain as possible.
Read more about me.
Request an appointment.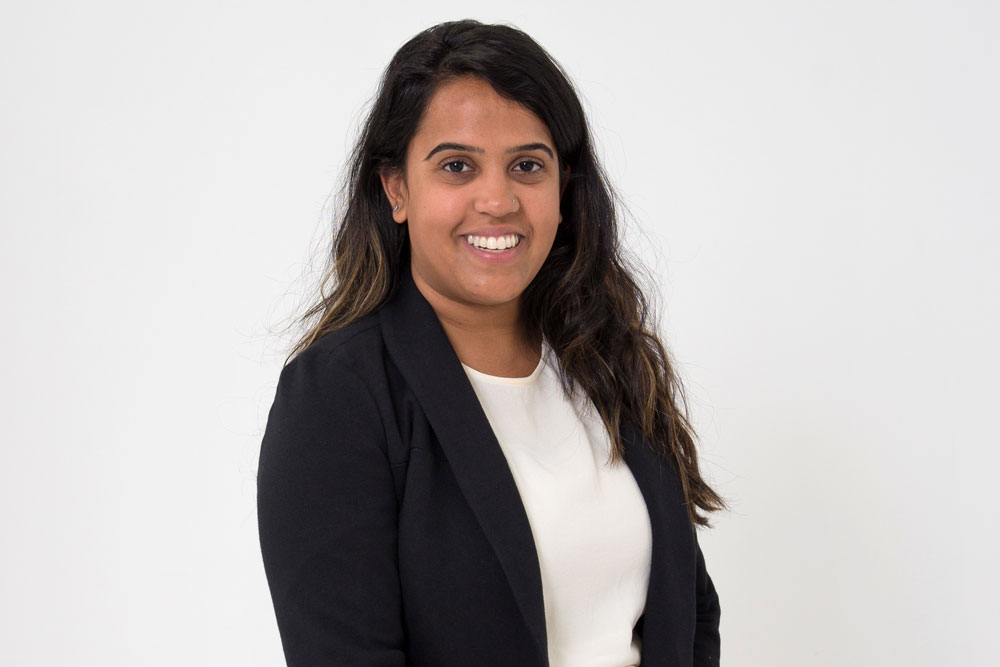 Vrunda Shah, APRN
It is incredibly rewarding to see the progression that my patients make when they are recovering from an injury or surgery. I love to see people get back to doing what they love. This is what has inspired me since attending nursing school where a particular clinical experience sparked my specialization in orthopedics. After graduating, I worked for a number of years as an inpatient nurse on an orthopedic and neurosurgery floor. I bring that experience to UConn Health where I treat both surgical and nonsurgical patients, working alongside our hand and wrist, foot and ankle, and sports medicine specialists.
Read more about me.
Request an appointment.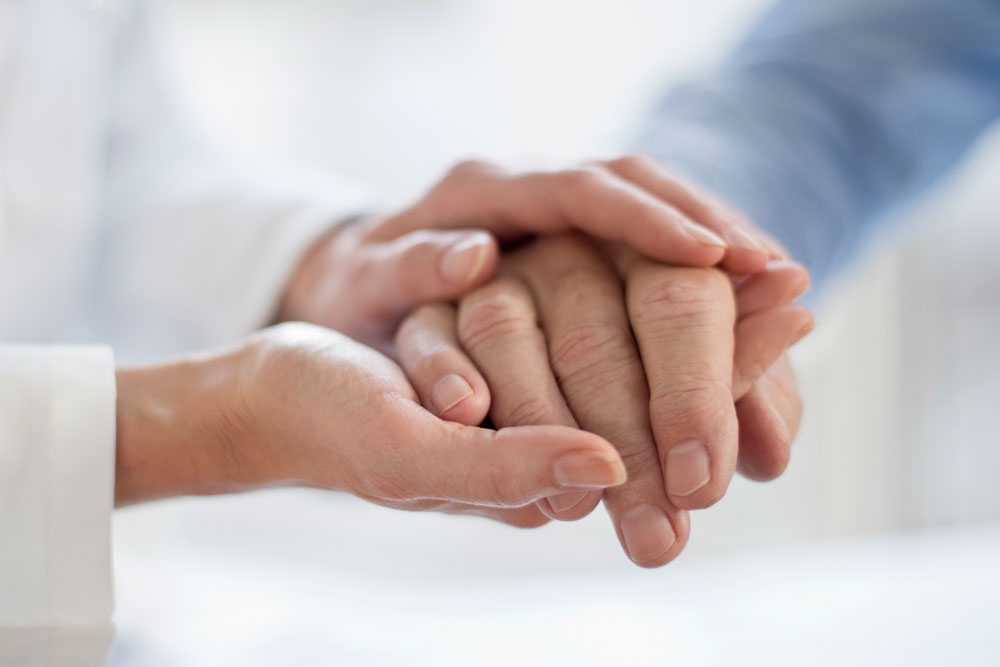 Wide-awake hand surgery continues to gain in popularity as a treatment option for a number of common hand conditions. The technique allows us to perform many procedures in a pain-free manner, without the need for sedation or general anesthesia.
Read more.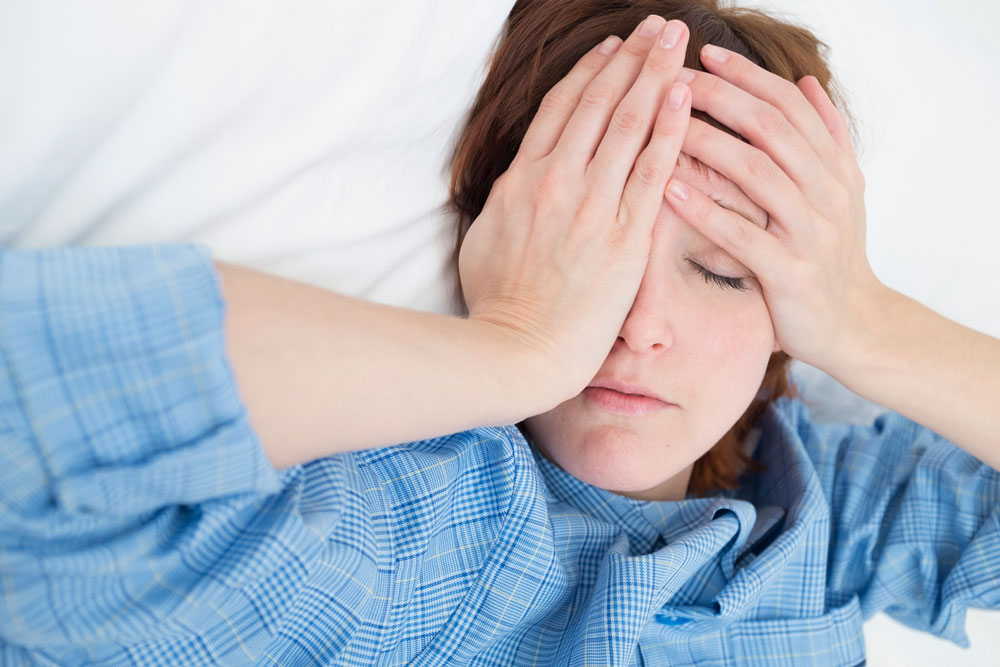 Carpal Tunnel Syndrome (CTS) is the most common compression neuropathy of the upper extremities. It is treated successfully with a range of treatments ranging from nighttime splinting to minimally invasive surgery.
Read more.