A Safer Approach to Prostate Biopsy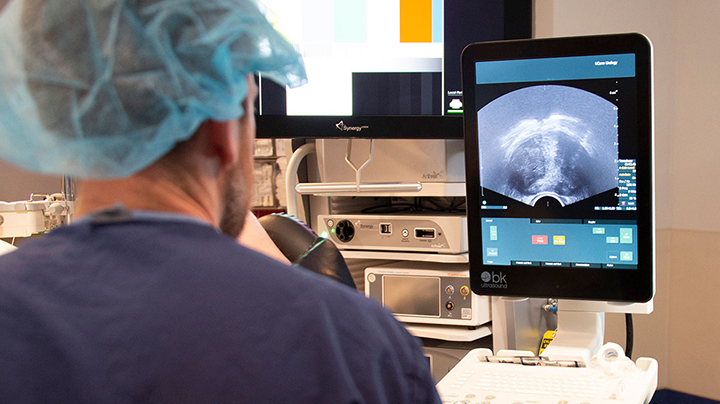 At UConn Health, the urologists are using a safer technique to perform a prostate biopsy. The new method, called a transperineal prostate biopsy, is not only safer but is also more precise. Instead of passing through the rectum, the needle passes just outside of and past the rectum to collect the tissue sample.
By avoiding the rectum entirely, this greatly reduces the risk of a patient developing sepsis.
"Power of Possible" on NBC Connecticut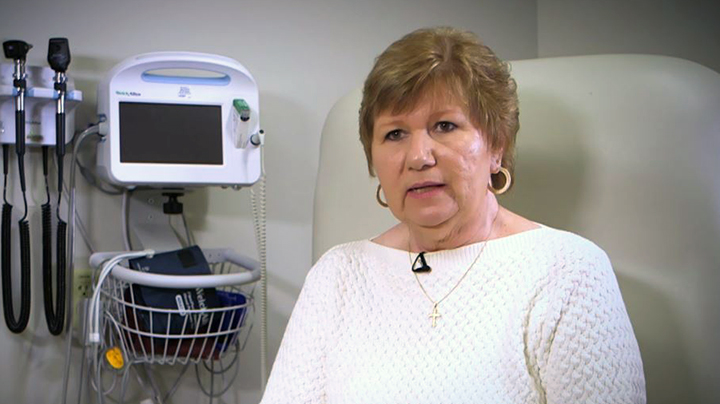 In this NBC CT segment, Charlotte describes suffering a stroke while doing a simple household task. UConn Health's Dr. Sanjay Mittal explains how critical it was that Charlotte received the clot-busting medication within minutes of stroke symptoms and her ongoing commitment to be very involved in her own care.