Neurosurgery Residency Places UConn Health in Exclusive Group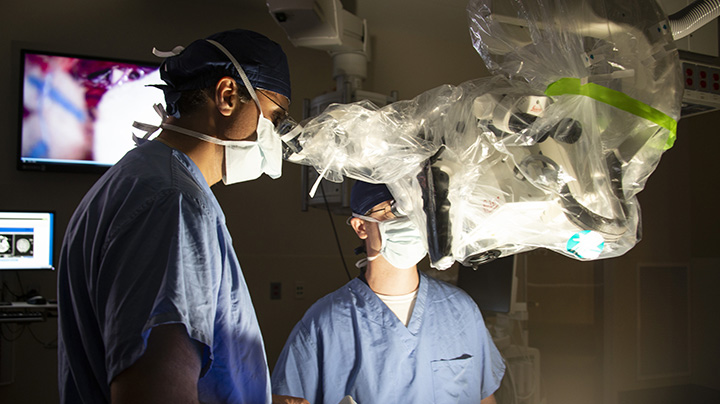 UConn Health announced the launch of a seven-year residency in neurological surgery, one of only a handful in the nation. In establishing the training program, UConn Health joins an exclusive group – less than 2% of U.S. hospitals have such a program.
UConn Health Minute: Pinpointing Prostate Cancer
Prostate cancer is one of the most common cancers in men. But while some types grow slowly and may need minimal or even no treatment, other types are aggressive and can spread quickly. New techniques are now available to better identify what type it is and how best to treat it.