New Scalp-Cooling Therapy Reduces Hair Loss from Chemotherapy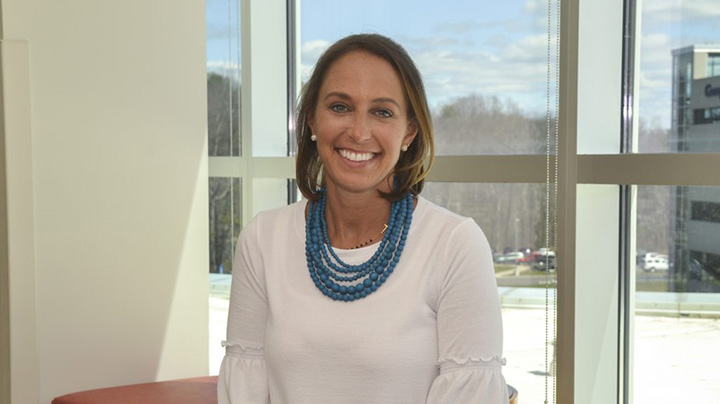 When Marisa Dolce was diagnosed with breast cancer, one of the many fears she faced was losing her hair as a side effect of chemotherapy. Fortunately, the doctors at UConn Health's Carole and Ray Neag Comprehensive Cancer Center had a new scalp-cooling therapy for Dolce to try.
Hair is lost during chemotherapy because the chemotherapy drugs damage the hair follicles. The new therapy uses a tightly fitted silicone cap that circulates cooled liquid throughout. The scalp-cooling therapy limits the drug's reach to the hair follicles. As a result, Dolce kept 70% of her hair.
"Power of Possible" on NBC Connecticut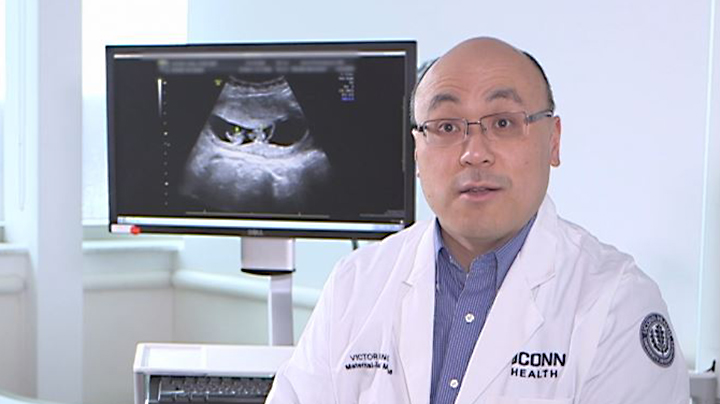 During NBC Connecticut's Wednesday 5 p.m. and Thursday 6 a.m. newscasts, tune-in to watch UConn Health's "Power of Possible" in action. Each week our top experts are sharing their latest innovative clinical care breakthroughs and translational research explorations that are advancing medicine and patient care.
Watch NBC CT's segment about Holly's successful pregnancy and delivery of triplet boys thanks to UConn Health's Maternal-Fetal Medicine experts. See how Dr. Victor Fang safely guided Holly through her high risk pregnancy including her twins developing in the same amniotic sac.