94-Year-Old Stronger Than Before Hip Fracture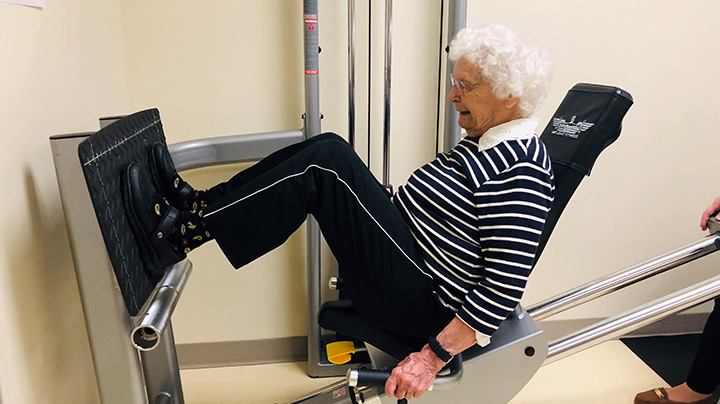 After a hip fracture, statistics show that over 75% of older adults never return to their pre-fracture level of daily function and mobility. But 94-year-old Ruth Vaccaro of South Glastonbury is beating the odds thanks to STEP-HI, an innovative clinical trial underway at the UConn Center on Aging at UConn Health.
UConn Health Minute: Surviving a Stroke
Every 4 minutes someone in the U.S. dies from a stroke. Quick treatment is key to improved outcomes. The renowned experts at UConn Health's Stroke Center perform the most advanced procedures - greatly increasing a patient's chances of surviving a stroke and reducing long-term disability.