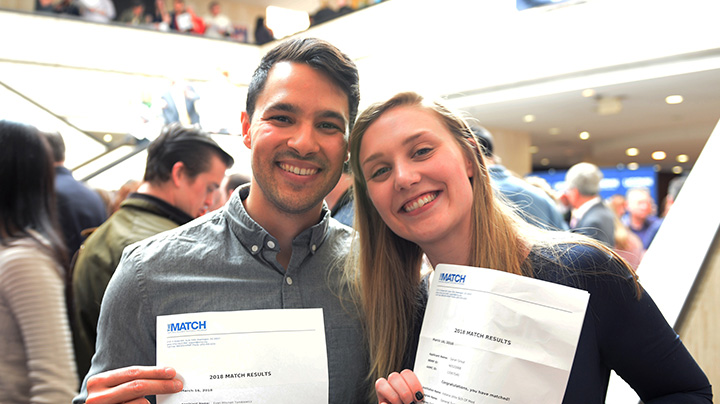 On Friday, March 16, UConn School of Medicine's graduating class of 2018 gathered in the Academic Lobby to participate in an exciting, annual tradition known as Match Day.
On Match Day, the students, together with their friends and families, assemble to learn where they are slated to complete their residency training for the next 3-6 years. This year was another success for UConn's fourth-year medical students with over 50% matching with their top choice and over 80% matching with one of their top three.
"Power of Possible" on NBC Connecticut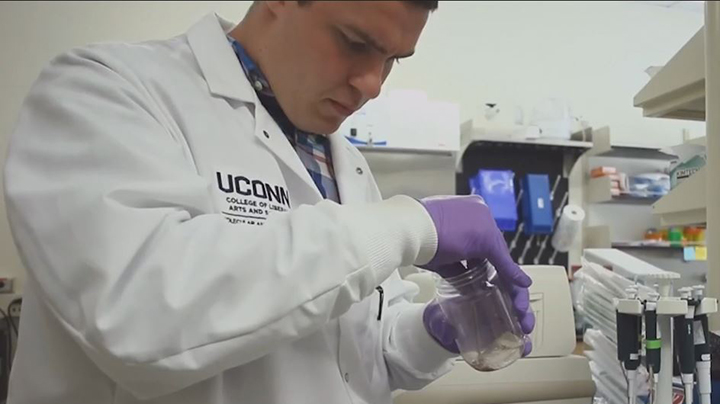 During NBC Connecticut's Wednesday 5 p.m. and Thursday 6 a.m. newscasts, tune-in to watch UConn Health's "Power of Possible" in action. Each week our top experts are sharing their latest innovative clinical care breakthroughs and translational research explorations that are advancing medicine and patient care.
Watch NBC CT's segment on how UConn's Technology Incubation Program (TIP) is helping biotech start-up companies in Farmington advance their innovative research and promising medical devices to bring potential cures closer to patients. See how the TIP company, LambdaVision, is getting closer to bringing their novel retinal implant to patients with macular degeneration or blindness.