The feet and ankles are the most frequently injured areas of the body. Injuries may result from overuse, accidents, or conditions that can indicate a more serious medical problem such as arthritis or diabetes. When injuries develop, they can be complex — and persistent. The Foot and Ankle Program at UConn Health Orthopedics & Sports Medicine provides comprehensive diagnostic, surgical, and rehabilitative services for adult foot and ankle conditions.
Our staff includes orthopedic surgeons, podiatrists, and physical therapists. Certified orthotists are available when custom orthotics or braces are required. Our specialists also partner with a wide range of medical professionals to develop a custom treatment plan for you.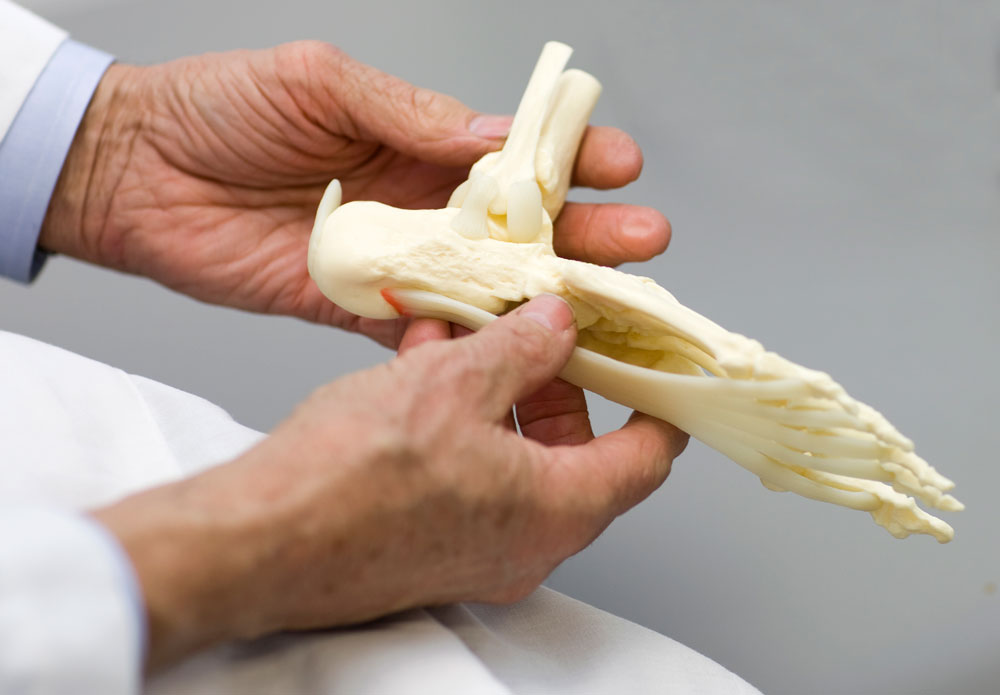 Orthopedic Foot and Ankle
Our orthopedists are surgical specialists who treat all aspects of foot and ankle injuries and disorders. They have experience with both acute traumatic injuries and post-traumatic issues such as sports injuries, sprains, tendon ruptures, new fractures, dislocations, and fractures that have not healed or have healed in an abnormal position.
They also specialize in major foot reconstructions for a flat or club foot, total ankle reconstruction, and tendon and ankle repair. We also offer non-invasive arthroscopy surgery options.
Our podiatrists specialize in disorders of the foot and ankle. They offer both conservative, non-surgical and surgical treatments. Podiatrists are well-trained in biomechanics and proper foot balance and therefore equipped to fit orthotics, custom shoes, and a variety of braces.
We treat common foot problems like heel pain, bunions, hammertoes, and painful flat feet, as well as injuries such as fractures and tendonitis.
Our podiatrists treat patients of all ages from children as young as six months to older adults with age-related foot and ankle problems.
Call Orthopedics & Sports Medicine Today For An Appointment
860-679-6600
Foot & Ankle
Vinayak Sathe, M.D., M.S., FRCS
Farmington, Simsbury, Southington
Accepting New Patients
Podiatry
Nighat Hussain, D.P.M.
Southington, Simsbury, Farmington
Accepting New Patients
Karla R. Scanlon, D.P.M.
Willimantic, Putnam, Storrs
Accepting New Patients
Michael J. Scanlon, D.P.M.
Storrs, Putnam, Willimantic
Accepting New Patients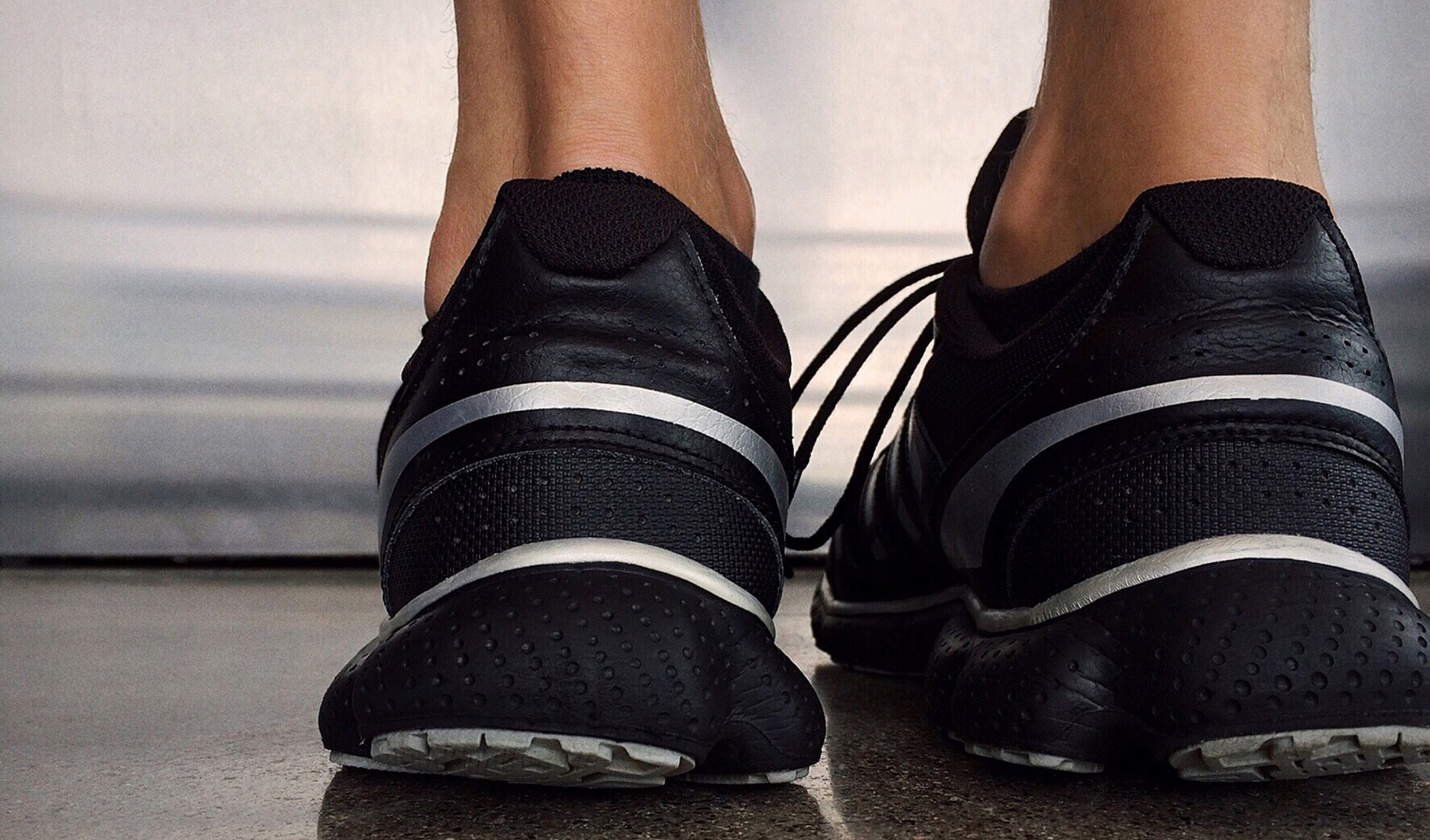 To find the best running shoe for you, you need to know your foot type and what type of shoe best supports your arch and running style. The right shoe may prevent injury and promote performance.
Read more.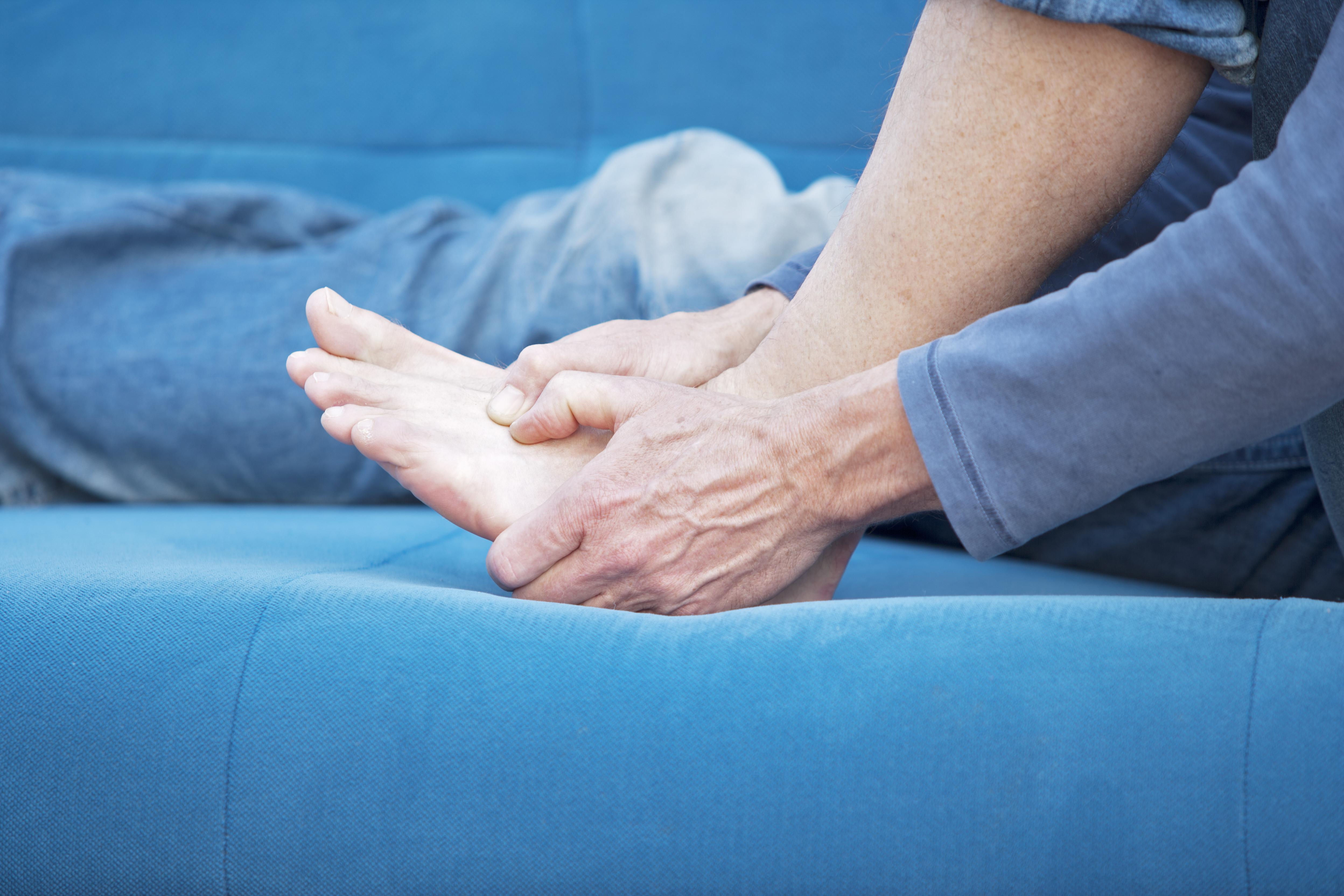 Plantar fasciitis is the most common cause of pain under the heel. The pain is usually located under the center of the heel, but can also extend into the arch. Here are three exercises from Dr. Lauren Geaney that you can perform to alleviate the pain.
Read more.