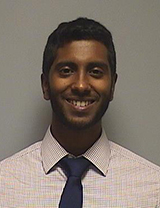 Alan Alex, D.O.
I'm a South Indian raised in Dallas, the place where I learned to love music and air-conditioned buildings. I moved to Denver for medical school, the place where I learned to love beer and the world outside of air-conditioned buildings. Then I moved to Connecticut, the place where I learned to love inpatient floors. Now I hope to become an awesome hospitalist with enough free time to enjoy music, beer, and the great outdoors.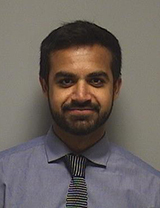 Taha Ali, M.D.
I studied biology and music at the University of Michigan and attended medical school at St. George's University. I enjoy playing violin and am currently a member of the West Hartford Symphony Orchestra.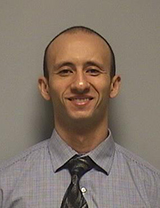 Mostafa Amer, M.D.
I am from southeastern Massachusetts. I like many branches of internal medicine including general internal medicine, cardiovascular disease, critical care medicine, and endocrinology. I like to exercise and read during my free time.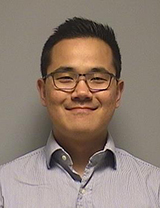 Chay Bae, D.O.
Hello, my name is Chay and I'm originally from Southern California. I completed my undergraduate studies at University of California San Diego and my medical degree at Western University of Health Sciences – College of Osteopathic Medicine of the Pacific. My professional interests include public health and cost-conscious medicine. In my free time, I enjoy home-brewing, cooking, and exploring new places.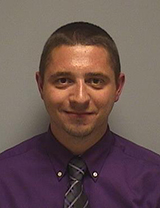 Kevin Clark, M.D.
I am from Naugatuck, CT. I attended UConn for undergraduate and medical school. My current professional interest is pulmonary/critical care. My most significant hobby is cycling.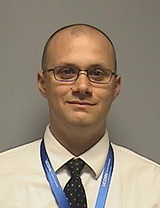 Timothy D'Amico, D.O.
I am originally from New Britain, CT and I am thrilled to be serving in my hometown as a resident/intern physician. My academic interests include treatment of pulmonary embolism, pulmonary hypertension, and COPD. I enjoy reading, running and spending time with my wife and two boys.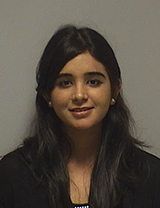 Sobia Faisal M.D.
I spent my childhood in Chicago and completed my pre-med and medical school in Karachi, Pakistan. My professional interests are endocrinology and preventive health. In my leisure time I like to watch movies and I love food (both eating and cooking). I like traveling and intend to travel as much as I can in the near future.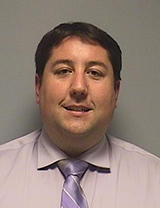 Kyle T. Finnegan, M.D.
I am from Hebron, Connecticut and went to college at University of Connecticut, Storrs. I studied medicine at St. George's University School of Medicine. My hobbies include golf, skiing, visiting the shore, traveling, and spending time with family and friends. I am still undecided about my career plans.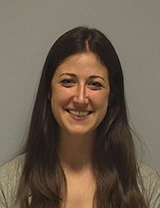 Melanie Graber, M.D.
I'm originally from Long Island, NY. There are so many areas of medicine that interest me. I'm still not sure if I'm going to pursue a fellowship or become a hospitalist. For fun, I enjoy spending time outside and trying out the restaurants in the area.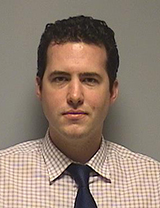 Michael Hodge, D.O.
I had the good fortune of being able to live in several different states while growing up and completed my undergraduate and medical education in Florida. I am currently looking forward to a career in hospital medicine.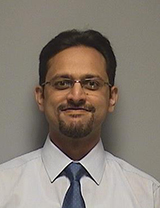 Awais Ibad, M.D.
I am from Lahore, Pakistan and I would like to be a primary care physician. I enjoy watching sports, movies, and spending time with my family.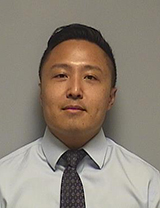 Daniel Luong, M.D.
I was born and raised in sunny southern California. My free time is spent traveling, reading about cars/F1 racing, and keeping up with technology. I'm working towards becoming a hospitalist with an interest in medical informatics.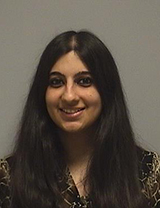 Isma Mian, M.D.
I was born and raised in Connecticut and went to UConn for undergrad. I went to Saba University School of Medicine for medical school. I have interests in preventative medicine, primary care, and hospital medicine. In my free time, I enjoy biking, traveling, cooking, and spending time with my friends and family.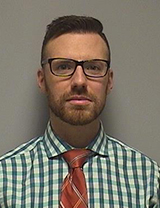 Christopher Morgan, M.D.
Hello! I grew up in Connecticut and was a member of the inaugural class of the Netter School of Medicine at Quinnipiac. I am interested in general medicine and primary care. I enjoy a beautiful day hiking or catching a show in NY/Boston ... you know, the typical New England things!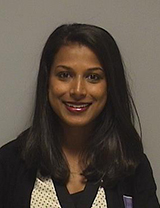 Shaina Rodrigues, M.D.
Hi All! I'm originally from Fort Lee, NJ and went to undergrad at the University of Miami in Florida. I studied abroad in Scotland and Singapore before starting medical school at AUC. I enjoy beaches and sunny weather, Netflix, and hanging out with my two pups, Calamari and Orso. In terms of my career goals, I'm not exactly sure what I want to do but I'm excited about the many possibilities!