Mojisola O. Araoye, M.B.B.S.
My hometown is Ilawe-Ekiti, Nigeria and I went to medical school at the College of Health Sciences, University of Ilorin in Nigeria. My hobbies include music, arts, fashion, and stage plays.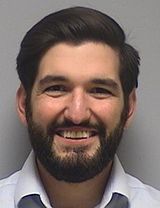 Nicholas Bodmer, D.O.
Although originally from Massachusetts, I spent most of my life growing up in Colorado, where I met my wife. Together we left for the great unknown of Chicago, where I went to medical school at Midwestern University, before moving to Connecticut for residency. Professionally, I am undecided between my interests of being a hospitalist and pursing a more outpatient-focused specialty such as endocrinology or rheumatology. When not at work, I enjoy lounging at home, whether that means watching Netflix, playing video games, reading or enjoying a glass of wine with a home-cooked meal.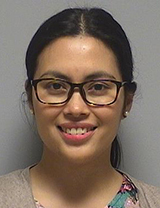 Karina Monica Borromeo, M.D.
I was born and raised in the beautiful city of Cebu, Philippines with a dream of one day becoming a physician. At present, I am inclined to the possibility of pursuing a fellowship in cardiology. However, I am keeping my options open. Outside of medicine, I love to travel, read, watch musicals, and spend time outdoors.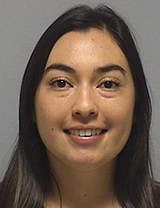 Evelyn Cota Vargas, M.D.
I was born in Morelia, Mexico. I am interested in gastroenterology, allergy and immunology, women's health, and hospital medicine. I enjoy spending time with my family and friends, traveling, cooking, running, playing tennis, and all outdoor activities.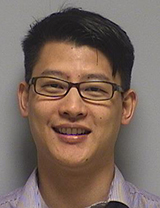 Yuewen Ding, M.D.
I'm from Los Alamos, New Mexico. My favorite activities are skiing, hiking, traveling, and trying new cuisines. I also aim to one day go on medical missions abroad.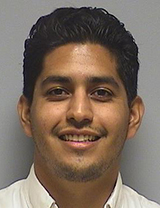 Alfredo Garcia, M.D.
I was born and raised in Los Angeles, California. Research is something I am passionate about in the field of medicine. I love traveling to new places and trying out new things with my soon to be wife. I am also a huge Los Angeles Lakers fan. Go Lakers!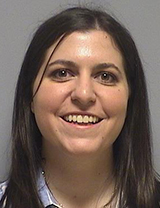 Jamie Haber, M.D.
I am from Atlanta, Georgia. I enjoy spending time with friends, watching tennis and traveling. My professional interests include primary care and hematology/oncology.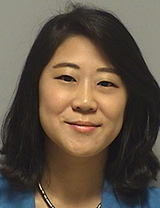 Jennifer Hwang, D.O.
I have called a lot of places home. I was born in Indiana, raised in Korea and Washington, and finally went to New York for college. My professional interests include hematology/oncology, infectious disease, and pulmonary/critical care. In my spare time, I enjoy spending time with my family, traveling, practicing yoga, and writing essays.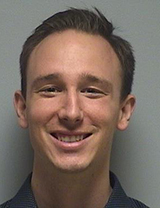 Christopher Jenkins, M.D.
I was born and raised in Oceanside, a city thirty minutes north of San Diego, CA. My medical interests include primary care, international medicine, and rheumatology. When I'm not in the hospital, I love spending time with friends and family, travel, and scuba diving.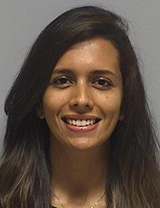 Aditi Kalotra, M.D.
I am from Maryland and my plan is to become a general internist. I am passionate about helping underserved populations and learning about global health. My hobbies include hiking, traveling, and Zumba!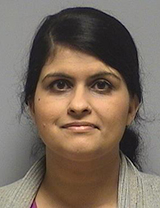 Charanpreet Khangura, D.O.
I am from Jupiter, Florida and my professional interests include integrative medicine and quality improvement. In my spare time I enjoy reading, baking, traveling, and spending time with my husband and children.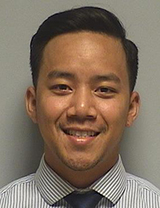 David Roeuth, M.D.
I grew up in Southern California, specifically Paramount, CA (Los Angeles County). I have two wonderful rescue dogs that I adopted during medical school so most of my free time is spent outdoors exploring with them. I also enjoy playing and watching basketball and tennis. After residency, I see myself working as a hospitalist or perhaps completing a fellowship in pulmonology/critical care.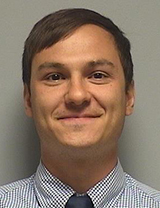 Ardit Shehu, D.O.
I grew up in Southington, CT and am interested in primary care. I enjoy playing basketball, volleyball, fishing, and hiking.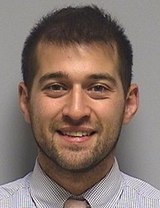 Alexander Vartanov, M.D.
I am from Falmouth, Massachusetts and excited to join UConn Health. My academic interest is in hematology/oncology, in particular global oncology, young adult programs, and working with underserved populations. I enjoy hiking, cycling, kayaking, and reading.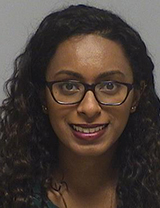 Jasmine Varughese D.O.
I grew up in Elmont, NY and have been playing basketball since I was young. I also love spending time with my niece and nephew. Professionally, my interests include global/public health and medical education.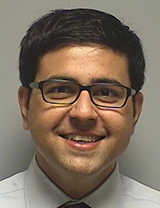 Subtain Zia, D.O.
I was born in Lahore, Pakistan and have spent the majority of my life in Connecticut. I went to University of Connecticut for undergrad and Philadelphia College of Osteopathic Medicine for medical school. I currently see myself in the outpatient setting in the future. I like exploring new cuisines, movies, history, and running.