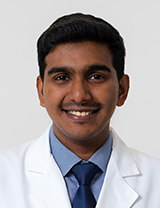 Amjad Basheer, M.B.B.S.
I was born and raised in Kerala, India. I graduated from Government Medical School Calicut, in India. My passion of traveling, exploring different cultures and the pursuit of academic excellence got me here to the prestigious UConn Health. I am interested in all fields of internal medicine and have a special interest in preventive medicine. I am also looking forward to exploring my passion in the field of cardiology.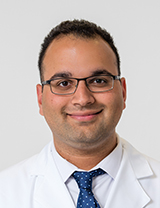 Aaras Dharia, M.D.
I grew up near Detroit, Michigan and attended the University of Michigan (Go Blue!) for undergrad before attending Ross University for medical school. During medical school I moved around the Midwest, doing most of my rotations in Chicago, before moving to Connecticut for residency. My medical interests include hospital medicine, primary care, geriatrics, and gastroenterology. When I'm not working, I enjoy spending time with my girlfriend, friends, and family, as well as traveling, trying new restaurants, and playing video games.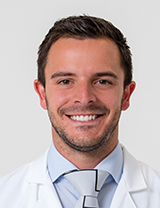 Thomas Erwes, M.D.
I was born in Rotterdam in the Netherlands. I am half French/half Dutch and had the chance to grow up a bit everywhere, including Congo, Qatar and Russia. I am particularly interested in primary care as well as infectious diseases and global health. My interests include sailing, as well as hiking and scuba diving!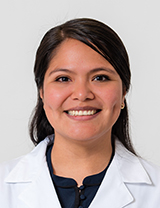 Barbara Garay, M.D.
I am originally from Lima, Peru and moved to Jerome, Idaho in 2008. I enjoy cooking Peruvian food, watching movies, skiing, and traveling with my husband. I like a balance of inpatient and outpatient care with a special interest in nephrology.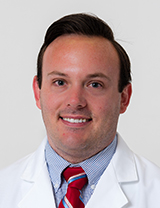 Skylar Hartmann, M.D.
I grew up in Kansas City and went to the University of Arkansas for undergrad. While at the University of Arkansas I was a cheerleader for all four years. After college, I attended medical school at Ross University. I am excited to live in the northeast because I get to experience all four seasons. I enjoy spending time with my mini golden doodle Dixie, spending time outdoors, exploring new restaurants, and traveling. Once finished with residency, I hope to pursue a fellowship in cardiology or critical care.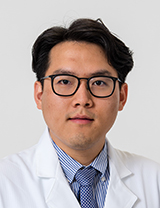 Soo Hyun Kae, D.O.
Although of South Korean descent, I was actually born in Buenos Aires, Argentina. I moved to South Korea when I was just 100 days old and spent my early childhood there. I then moved to Nicaragua and lived there for the rest of my upbringing. I moved to the United States for college at Rice University in Houston, Texas and went to medical school at Marian University in Indianapolis, Indiana. As of now, I see myself becoming a hospitalist but if I decide to pursue a fellowship, it would be gastroenterology. I'm a die-hard FC Barcelona fan (Visca el Barça!) and always have an internal identity crisis whenever Argentina and South Korea play soccer against each other. I love watching and playing soccer, tennis, and baseball. I'm a big MCU and Star Wars fan and love to watch these on premiere nights. I believe food is life, so I love trying new cuisines from all parts of the world along with their respective beers.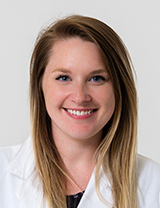 Erin Lawlor, D.O.
I was born and raised in Syracuse, NY, and went to SUNY Binghamton for undergrad. For medical school I went to Rowan School of Medicine in New Jersey. Professionally my interests include primary care, preventive health, and rheumatology. Outside of work, I love spending time with my family, friends and dogs, cooking and hiking.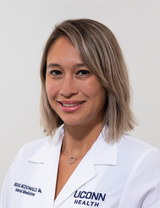 Abigail McDonald, M.D.
I was born and raised in a small town on Florida's Nature Coast. I went to the University of South Florida for undergrad followed by medical school at St. George's University in Grenada. My hobbies include kickboxing, scuba diving, hiking, playing the piano, and aviation! After residency, my current plans are to go into primary care and global health.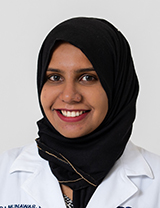 Hajra Munawar, M.B.B.S.
I was born and raised in Pakistan. I attended Rawalpindi Medical College. After finishing medical school, I moved to California. In the past few years, I enjoyed travelling throughout the United States. Outside of medicine, my interests include oil painting, interior designing and watching TV shows. After residency, I see myself pursuing fellowship in either cardiology or endocrinology.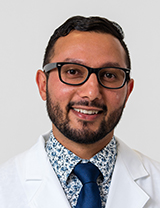 Ravneet Randhawa, M.D.
Hey, I am from Toronto (yes I am a basketball fan so GO Raptors! First championship ever!). My professional interests are to pursue becoming a hospitalist, but pulmonary critical care is also appealing. I recently found a hiking group in Connecticut that takes their dogs with them, so that's what I'm doing on my days off! Otherwise, I also enjoy running, playing different types of sports, and cooking.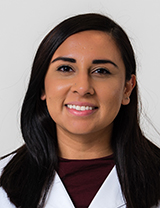 Madiha Rasool, M.D.
I'm from East Lyme, CT and attended the University of Queensland for medical school. I'm very happy to be in the UConn Primary Care Internal Medicine program. My academic interests include cardiology and women's health. In my free time, I like traveling, eating, and being outdoors.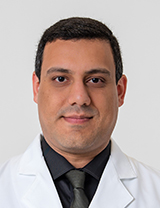 Nabeel Salih, D.O.
I'm from Chicago, moved to New York for medical school, and now I live in CT. I like many branches of internal medicine including general internal medicine, gastroenterology, and cardiovascular disease. In my free time, I enjoy cooking, watching sports, and exploring new places.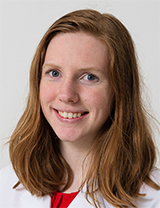 Lindsay Shi, D.O.
I grew up in western Massachusetts. I studied biology at Worcester Polytechnic Institute and attended Touro College for Medical School. I did a year of surgery at Charleston Area Medical Center before shifting my interest to internal medicine. In my free time, I enjoy skiing, biking, and traveling with my husband.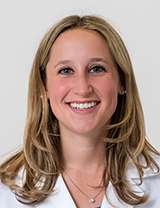 Hilary Wagner, D.O.
I was born and raised in Westchester County, NY. I earned my Bachelor of Science degree from Boston University, my Master of Science degree from New York Medical College and my Doctor of Osteopathic Medicine from Touro College of Osteopathic Medicine in New York. Professionally, my interests include primary care, holistic medicine, cardiology, and medical education. When I'm not in the hospital, I love spending time with family and friends, skiing, and cooking.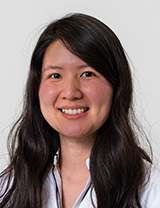 Ting Ting Wang, M.D.
I was born in New York and moved to Orlando, Florida where my family currently lives. I am interested in gastroenterology, hospital medicine, and primary care. My hobbies include outdoor activities such as hiking and kayaking as well as arts and crafts like crochet and cross-stitch.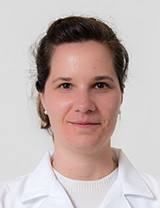 Jessica Wiseman, M.D.
I was born in Germany and moved to Canada when I was 5 years old. I went to Queen's University for undergraduate studies in Biochemistry. I decided early in my schooling that I wanted a career in medicine and attended Saba University School of Medicine. I aspire to pursue a fellowship in critical care. I enjoy reading, hiking, and running.