Letter from the Program Director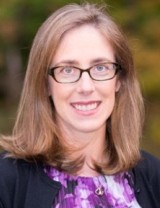 Dear Prospective Neurology Residents,
Welcome! Thank you for your interest in the Neurology Residency Program at UConn Health/Hartford Hospital. I am excited to share our program with you and I encourage you to apply.
I am so proud of our outstanding residents. I have been Program Director since 2009. I have the pleasure to see our diverse group of neurology residents develop into wonderful clinicians, educators, and researchers. Many have gone onto faculty positions within our program!
We are a friendly program. We value diversity in our residents, faculty, and staff. We have a close-knit community that encourages our residents to excel in whatever career path they chose. Our board pass rate is 100% and our graduating residents match into competitive fellowships in all subspecialties.
Our primary mission is to train competent clinical neurologists who are compassionate physicians with the clinical skills and tools needed to excel in any career pathway. Our graduates have the preparation to be successful in general practice, subspecialty fellowship training, or a research track.
In order to do this we provide:
A balanced curriculum with a wide breadth and depth of clinical exposures taught by motivated faculty across the various subspecialties. The exposure to all of the subspecialties occurs early in training so our residents have time to experience a subspecialty prior to applying for a fellowship.
Training to enable our residents to practice evidence based medicine, to analyze their own practice for meeting quality measures, to participate actively in improving patient safety, and to provide culturally competent care.
A wide variety of opportunities for scholarly activity in clinical research, teaching, quality improvement, and education. Many residents present their original work at national meetings and publish in respected journals.
A work environment that allows the residents time to explore their interests, study neurology, and attend to wellness and self-care.
The majority of inpatient experience occurs at Hartford Hospital, a >900 bed tertiary referral hospital regional with a reputation for clinical excellence. The breadth and depth of patients evaluated at Hartford is unparalleled. This hospital has a Comprehensive Stroke Center with a busy interventional component and abundant research opportunities, a Comprehensive Epilepsy Center with 6-bed EMU, ICU monitoring, and a surgical program, a 18-bed Neuro-ICU, and plentiful consults across many specialty services. Our residents work with faculty across all neurological subspecialties.
Outpatient continuity and subspecialty clinics at UConn Health, an academic medical center with state-of-the-art neuroscience research, provide exposure to a variety of outpatient-focused disciplines including epilepsy, dementia, neuromuscular disease, multiple sclerosis, movement disorders and others, guided by fellowship-trained subspecialists.
The UConn Neurology Residency Program is flexible, user-friendly, and dedicated to producing well-trained clinical neurologists. Our program will provide you with the opportunity to achieve your career goals in Neurology with an excellent quality of life. We appreciate your interest and look forward to hearing from you!
Sincerely,
Erica Schuyler, M.D.
Neurology Residency Program Director