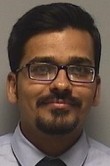 The highlight of our program is the constant support from our faculty and the camaraderie exhibited by our fellow residents. It creates a congenial environment which makes it fun to show up to work everyday. I am so glad that I matched into this program where there is a great exposure to all subspecialties with accomplished and dedicated faculty, who are invested in our growth.
The area serves as a perfect place to pursue a variety of interests. For the outdoorsy person, West Hartford reservoir, Heublin Tower and Talcott Mountain State Park offer picturesque hiking trails. For people into music, the Hartford Symphony Orchestra is a truly mesmerizing experience and many bars in the area play good live music. So these activities always provide not only an outlet to relax but also help you settle in quickly! –Daniyal Asad, Class of 2021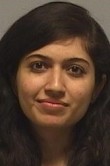 What drew me to Neurology at UConn is its collegial work environment. Intern year in medicine was tough, but there is a good support system to help navigate the year; and I finally felt like a doctor capable to taking care of all basic medical disorders. Neurology boot camp, a whole month dedicated to introductory lectures and exposure to different subspecialty clinics was tremendously helpful in creating a smooth transition from medicine to Neurology. Further, because of many social events offered by medicine and neurology, it was very easy to make friends. Connecticut offers ample opportunities for hiking, biking, and outdoor activities. Downtown West Hartford has lots of restaurants and shops. During weekends, I would frequently visit my family in Massachusetts, or explore New England and its various cities and beaches. –Riya Luhar, Class of 2021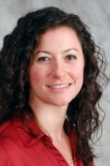 "The West Hartford reservoir is perfect year-round for running, walking, hiking, biking, cross-country skiing, snowshoeing, etc. There are dozens of golf courses in the region. In the winter, nothing beats going to southern Vermont to ski or snowboard. The Rhode Island beaches are also a favorite in summertime. The casinos in CT (Foxwoods and Mohegan Sun) are great indoor fun for concerts, comedy shows, nightlife and restaurants. The XL center in Hartford also has concerts and sporting events. In the summer, I enjoy going to the Hartford Yard Goats minor league baseball stadium. UConn football games and tailgating at Rentschler Field (Pratt & Whitney Stadium) are a really fun time too." –Stephanie Alessi, Chief Resident, Class of 2018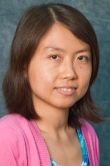 "All faculties and staff in the UConn Neurology residency program are very supportive. All attendings are great teachers, knowledgeable, inspiring and easy-going. Residents will not only get opportunity to work in a comprehensive stroke and epilepsy centers, but also get good exposure to subspecialties including neuromuscular, movement disorders, MS, pediatric neurology. Didactic and research time is secured, we have scheduled Tuesday lectures, Thursday Grand Rounds and signature morning reports. The program is family-friendly and workload is moderate and reasonable. Hartford area is safe and beautiful. I enjoyed lots of yearly events: St. Patrick's Day Parade, canoeing on Farmington River, concerts and the rose festival in Elizabeth Park, and hiking and music festivals at Heublein Tower." –Yan Hou, Class of 2019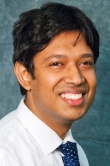 "The UConn-Hartford Hospital Neurology Program provides a sublime combination of acute inpatient stroke care and outpatient management. Electives in various subspecialties offer us ample opportunity to figure out the desired fellowship post residency. Each day brings its own set of challenges, and with the aid of easily-approachable attendings and friendly colleagues, we are able to convert them into learning opportunities." –Subhendu Rath, Class of 2019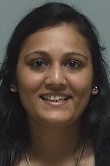 "I remember when I interviewed at UConn, the program immediately jumped out to me as one of the more unique places. The residents were so friendly, and I knew it was a well-liked institution as many of the faculty had completed residency at UConn and returned after fellowship. What was better was that this friendly environment did not take away from the learning opportunities, being a comprehensive Stroke Center and having a variety of sub-specialized faculty to explore the various future options in Neurology. Once I arrived, although I was nervous, my anxiety was quickly eased as my initial thoughts about the program were confirmed. I am very glad to be at UConn; we see a diverse patient population and a plethora of cases. I've made friends for a lifetime and can't wait to continue to learn and grow here. I'm also glad I chose UConn because of my love of food and the many great restaurants I have discovered in West Hartford, New Haven and surrounding areas in Connecticut. Food is always key!" –Anvi Patel, Class of 2020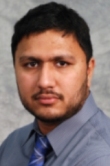 "University of Connecticut/ Hartford Hospital neurology residency program is one of the best places to get trained. I enjoyed my four years of residency training in Connecticut. Overall the program has a very friendly environment and the faculties are very approachable. The diversity of patient population in various clinical setting provides a holistic approach for practice of clinical neurology. I am proud to be a part of the program and thankful to faculties, residents and staff I worked with in the journey of becoming a Neurologist." –Tapan Mehta, M.B.B.S., M.P.H., Chief Resident, Class of 2017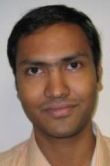 "Neurology residency at UConn provides an in-depth training in different aspects of Neurology and helps one to become a confident and complete neurologist. This program is particularly very strong in vascular neurology, neuromuscular diseases and epilepsy. I saw many complex and unique cases during my residency. There is ample opportunity to be involved in clinical research. Faculty there are friendly, very approachable and keen on teaching, which makes residency training much easier. Undoubtedly, it was a great experience." –Bhaskar Roy, M.B.B.S., Chief Resident, Class of 2016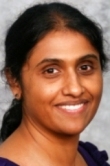 "I can definitely say that the residency here has trained and helped me mature into a confident neurologist. Being a tertiary care center, I have been exposed to a variety of complex patient and participating in their care along with the great faculty has been immensely satisfying." –Annie Daniel, M.D., Class of 2015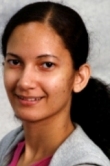 "When I first moved to Connecticut, I truly did not know what to expect. I was apprehensive about leaving my little Caribbean island to embark on this new endeavor, but this program did not disappoint. I was immediately given an intensive workload, pushing me to improve my skills. In addition, I met some great trainees and teachers in Neurology, making lifelong friendships.
We see a lot at Hartford Hospital and UConn Health. The patient demographics and disease pathology are varying and it allows one to develop a strong grasp on diverse neurological diseases. I couldn't truly appreciate the superior value of my experience at UConn until I started my fellowship. Programs are all different in the way they are structured. UConn is a program that allows you to self-tailor your learning experience and allows you to build confidence patient care.
I am so grateful that UConn catered for me to have such a great exposure to EEG reading. I am now two months into my Neurophysiology fellowship and it is no joke, you start off guns blazing. I thank UConn and my attendings for making me confident in my EEG reading ability." –Nakita Stephens, M.D., Class of 2015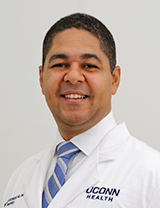 "The residency at UConn is better defined by its approachable, friendly and knowledgeable attendings. During this past 3 years of Neurology training, I was exposed to a wide variety of patients and a high number of stroke cares. By the time we finish our training, we feel completely comfortable treating patients with stroke and other neurological emergencies. Residency taught me how to be efficient without compromising patient care or interpersonal relationships. Research is stimulated and made easy with the Stroke Center Database. Now I feel a better doctor and ready to face fellowship, an academic position or a busy practice." –Bernardo Rodrigues, M.D., Class of 2013