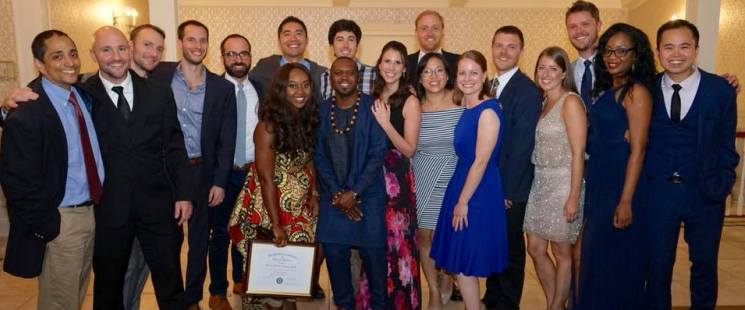 The Emergency Medicine Residency Program at the University of Connecticut is committed to enhancing the recruitment, retention, and professional development of underrepresented groups. As our population becomes more ethically and racially diverse, we continue to work towards building a program that reflects the diversity of our surrounding communities. Through mentorship and educational initiatives, our program strives to provide its residents with the tools necessary to deliver compassionate and culturally competent care.
Diversity and Inclusion Committee
Goals of the committee:

Increase the recruitment of residency applicants from underrepresented groups in medicine.
Provide a platform for residents and faculty to discuss relevant topics such as unconscious bias, care of our LGBT community, and cultural competency.
Collaborate with our medical school on community outreach projects, pipeline programs, and medical student mentorship.
For more information, please contact Emergency Medicine residents Ayesha Gittens at aygittens@uchc.edu or Donias Doko at doko@uchc.edu.
Female Leadership
Cynthia Price, M.D.
Associate Residency Program Director
Mariann Kelley
Site Coordinator, Connecticut Children's
Director of SIM Education, UConn Health
Meghan Herbst, M.D.
Emergency Ultrasound Director
Alise Fralliciardi, M.D.
Medical Director of Emergency Services
UConn Health
Anumeha Singh, M.D.
Chair of Emergency Medicine
Hartford Hospital
Elizabeth Schiller, M.D.
Assistant Residency Program Director
Jennifer Martin, M.D.
Chair of Emergency Medicine
Saint Francis Hospital
Emily Mensel, M.D.
Site Coordinator
Hartford Hospital
Avital Porat, M.D.
Medical Director, Quality and Safety, Hartford Region
Hartford HealthCare