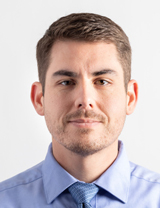 Jason Bisaillon
Hometown: South Windsor, CT
Undergraduate: Central Connecticut State University
Medical School: Frank H. Netter School of Medicine at Quinnipiac University
Emergency Medicine Interests: Ultrasound, disaster medicine, EMS
Hobbies: Cars, grilling/cooking, woodworking, fishing
Fun Fact: I worked as an automotive technician for 10 years before medical school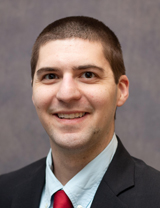 Zachary Boivin*
Hometown: Bedford, NH
Undergraduate: Boston College
Medical School: University of Connecticut School of Medicine
Emergency Medicine Interests: Ultrasound, SIM, medical education, medical malpractice
Hobbies: Watching Red Sox and Bruins games, gym, playing hockey and tennis, cooking
Fun Fact: My first job was washing dishes at Panera Bread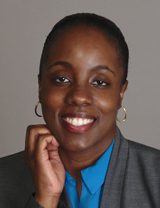 Patrisa Buster
Hometown: Bridgeport, CT
Undergraduate: Princeton University
Medical School: Touro College of Medicine – New York
Emergency Medicine Interests: Tactical medicine, ultrasound, critical care, SIM
Hobbies: Board games, puzzles, all things Stephen King, deep diving into theories about time travel and parallel universes, playing pranks on my kids and husband
Fun Fact: I do not like cookies or anything chocolate. I only watch The Mandalorian so I can see baby Yoda. My memory skills are apparently ranked in the 99th percentile range. My math skills are exceptionally bad.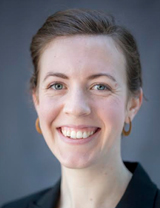 Danielle Castagneri
Hometown: Arvada, CO
Undergraduate: University of Colorado - Boulder
Medical School: Warren Alpert Medical School of Brown University
Emergency Medicine Interests: Public health, medical education, SIM
Hobbies: Outdoor active stuff, making/eating food with my fiancé, fantasy books, viola, plants
Fun Fact: I used to be a high school science teacher here in Hartford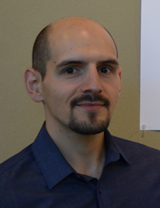 Donias Doko*
Hometown: Wethersfield, CT
Undergraduate: University of Rochester
Medical School: Frank H. Netter School of Medicine at Quinnipiac University
Emergency Medicine Interests: Critical care, SIM, education, ultrasound, administration
Hobbies: Soccer, cooking, wine tasting
Fun Fact: Born in Albania and I am obsessed with playing and watching soccer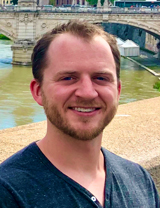 Kevin Duignan
Hometown: Pawcatuck, CT
Undergraduate: University of Connecticut
Medical School: Frank H. Netter School of Medicine at Quinnipiac University
Emergency Medicine Interests: Disaster medicine, tactical medicine, combat medicine, EMS, emergency critical care, administration
Hobbies: Running, bouldering, hiking, attending comedy shows
Fun Fact: I once skydived with two members of the Red Bull Air Force onto the Great Lawn of the UConn Storrs campus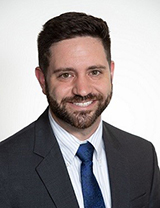 Nicholas Frederico
Hometown: Tolland, CT
Undergraduate: Embry-Riddle Aeronautical University
Medical School: University of Connecticut School of Medicine
Emergency Medicine Interests: Pediatrics, palliative care, EMS, administration
Hobbies: Cooking, downhill skiing, aviation, dogs, NFL football, and trying new craft beers
Fun Fact: I have a commercial pilot's license and I am training to be a flight surgeon in the CT Air National Guard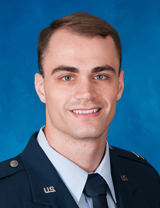 Matthew George
Hometown: Plymouth, MA
Undergraduate: Clark University
Medical School: Uniformed Services University of Health Sciences
Emergency Medicine Interests: Wilderness medicine, tactical medicine, ultrasound
Hobbies: Fitness, sports (football, lacrosse, hockey), and video games
Fun Fact: I volunteered to be a farmer in Germany for one month as part of a program called WWOOF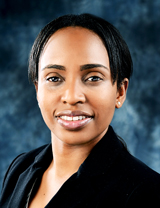 Ayesha Gittens*
Hometown: Barbados
Undergraduate: University of the West Indies
Medical School: University of the West Indies
Emergency Medicine Interests: Pediatric emergency medicine, critical care, international emergency medicine
Hobbies: Fitness, travel, self-development, mentorship, cooking, spending time with family and friends, everything beach particularly watersports
Fun Fact: If I didn't do medicine, I would be an Alvin Ailey dancer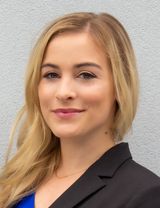 Emily Gohde*
Undergraduate: Rutgers University
Medical School: St. George University School of Medicine
Emergency Medicine Interests: Sports medicine, medical education, ultrasound
Hobbies: Traveling, techno music, weight lifting, golf, animal lover, baking annoyingly difficult things like French macarons
Fun Fact: I used to be a competitive horse show jumper and competed at almost Olympic height - won $5,000 in a show once. Also had a lot of trips to the ED (it's not the fall that hurts, it's the sudden stop at the bottom)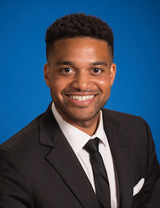 Jeff Henry
Hometown: Larchmont, NY
Undergraduate: University of Connecticut
Medical School: Virginia Tech Carilion School of Medicine
Emergency Medicine Interests: Public health, patient advocacy and education, wellness, healthcare administration, ultrasound.
Hobbies: I love to jam out on my saxophone, I'm a (very) amateur DJ, and I can never resist a good dancefloor! My Australian Shepard puppy Doogan keeps me active and I try to stay grounded through mindfulness and yoga. My favorite way to spend my free time is to explore new cities, cultures, and cuisines
Fun Fact: I exclusively cut my own hair throughout all four years of medical school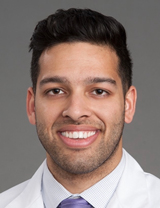 Ikram Irfanullah
Hometown: Minneapolis, MN
Undergraduate: St. Olaf College
Medical School: Wake Forest School of Medicine
Emergency Medicine Interests: Informatics, ultrasound
Hobbies: Sports (football, basketball, soccer, spike-ball), anything outside, cooking, traveling, podcasts, entrepreneurship/innovation
Fun Fact: I learned how to ride a motorcycle in the mountains of Northern Vietnam, then proceeded to ride 250 miles over the next 2 days to the Chinese border and back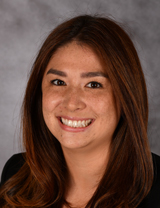 Elisabeth Jiang
Hometown: Newton, MA
Undergraduate: Boston University
Medical School: New York Medical College
Emergency Medicine Interests: Medical education, pediatrics, sports medicine
Hobbies: New England sports, ice hockey, snowboarding, cooking, going to the beach, reality TV
Fun Fact: Winner of the "Youngest at Heart: Dr, Doogie Howser" senior superlative in medical school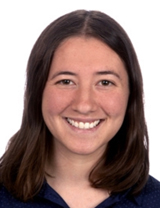 Hannah Luu
Hometown: Arcata, CA
Undergraduate: New York University
Medical School: University of London, St. Georges
Emergency Medicine Interests: Health policy, global health, ultrasound
Hobbies: Costco, eating, bread making, the Monday NYTimes crossword, dogs, photography
Fun Fact: My freezer has nothing but ice cream and popsicles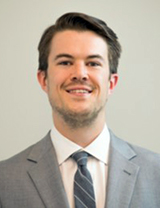 Forrest Mahony
Hometown: Fairfield, CT
Undergraduate: University of Connecticut
Medical School: University of Connecticut School of Medicine
Emergency Medicine Interests: Ultrasound, medical education, SIM
Hobbies: Spending time with my fiancé and our Australian Cattle Dog "Harry Dresden Pawter," playing/watching sports, reading fantasy books, playing video games
Fun Fact: I almost went to college for music before I decided to go to UConn for pre-med. While in high school, my band opened at a show for the lead singer of Dispatch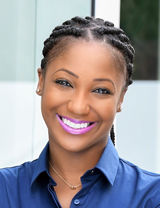 Yimika Oyekanmi
Hometown: Toronto, Canada
Undergraduate: Penn State University
Medical School: Nova Southeastern University – College of Osteopathic Medicine
Emergency Medicine Interests: Hyperbaric medicine and wound care, geriatric medicine, mentorship.
Hobbies: Traveling and food (cooking, developing recipes, food photography, Gordon Ramsay and everything in between
Fun Fact: I am a super fan of reality TV shows – having watched all 40 seasons of Survivor and all 18 seasons of Hell's Kitchen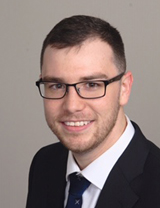 Ryan Sorkin
Hometown: Massapequa, NY
Undergraduate: Siena College
Medical School: SUNY Upstate
Emergency Medicine Interests: Toxicology and critical care
Hobbies: I love hiking or walking as I am morally opposed to manual labor/working out. I spent a bit of time as a bus/car mechanic and I still love fixing cars to this day. I occasionally dabble in video games and I have a passion for long universe shattering naps, you know the ones where you wake up and aren't sure exactly what season it is. I also love audiobooks and a good story. I have been known to play pick-up basketball (I'm not that bad for a guy with glasses and someone who listens to audiobooks, if I do say so myself.) I enjoy a good nature documentary as much as the next guy and my favorite food is probably pizza
Fun Fact: I can solve a Rubik's cube in under a minute (sometimes), and I can make a mean origami dragon (yes, I do take requests)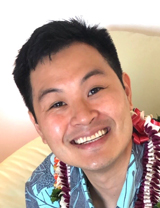 Andrew Tokumi
Hometown: Mililani, HI
Undergraduate: University of Hawaii at Manoa
Medical School: University of Hawaii John A. Burns School of Medicine
Emergency Medicine Interests: Administration, telemedicine
Hobbies: Sports, PC video games, reading, hiking
Fun Fact: I made a cardboard sign that read "Brisbane Please" and hitchhiked along the eastern coast of Australia riding shotgun in an 18-wheeler
* 2022 - 2023 Chief Residents