Comprehensive spine care from the region's most experienced team.
The Comprehensive Spine Center at UConn Health offers a collaborative approach to spine care with neurosurgeons, spine surgeons, physiatrists, physical therapists, and pain management experts collaborating to alleviate your pain and get you back to life faster. We pair compassionate care with the most advanced medical treatments available and, when surgery is necessary, we are proud to have the most experienced robotic spine surgeons in New England.
Trying to decide between an orthopedic surgeon and a neurosurgeon to treat your neck or back pain?
You don't have to decide at UConn Health. In the Comprehensive Spine Center, we bring the most experienced spine surgeons together to determine the best care plan for you.
We believe this comprehensive, personalized approach is the holy grail of medicine.
Pinpoint precision. Better results.
We are proud to have the most experienced robotic spine surgery team in New England. With years of highly specialized training, they achieve greater precision and provide patients with better surgery outcomes.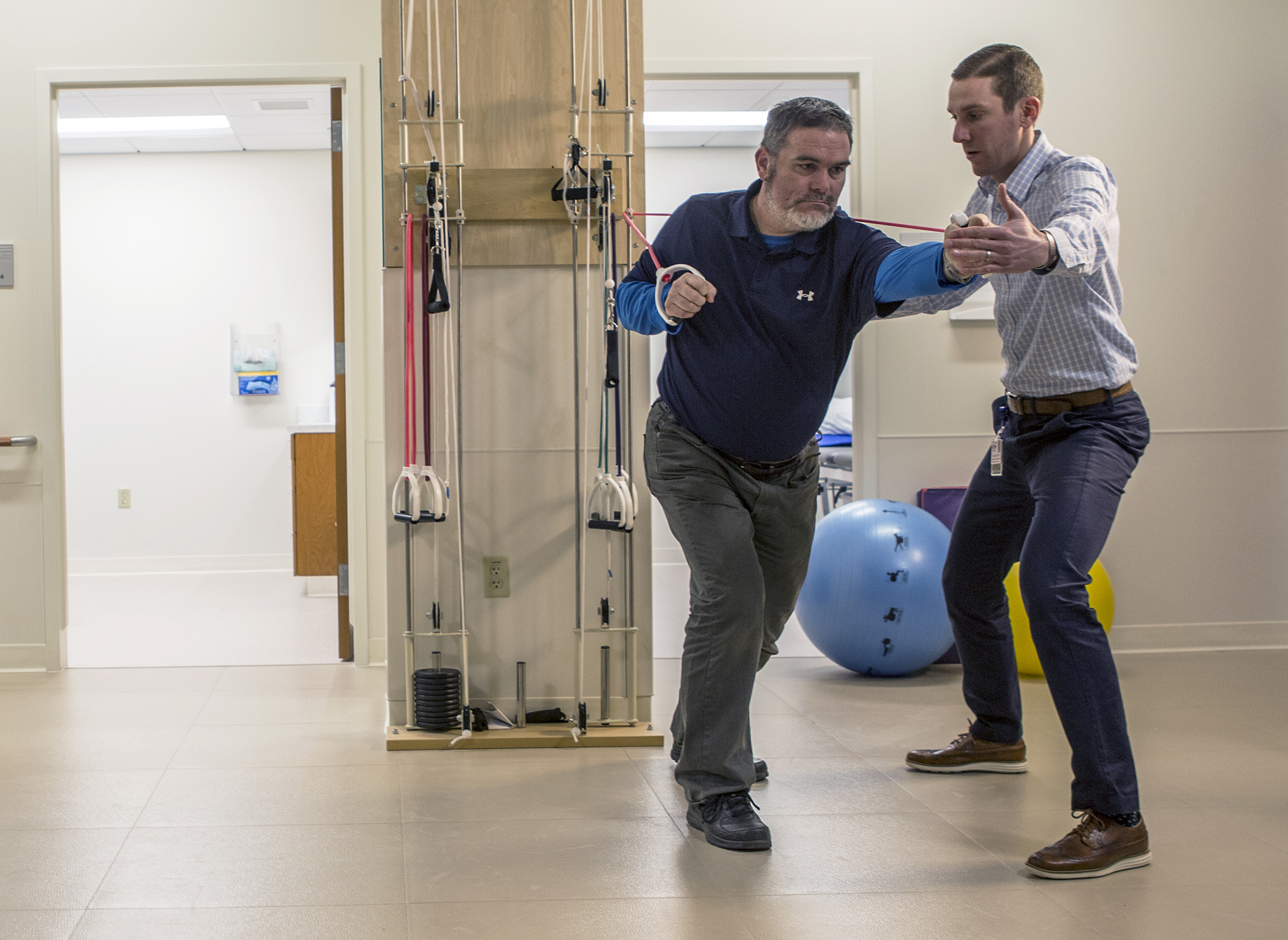 Call the Comprehensive Spine Center Today for an Appointment
860-679-6662
Blue Distinction® Center+ for Spine Surgery
The UConn John Dempsey Hospital of UConn Health has earned the "Blue Distinction® Center+ for Spine Surgery". Established by Blue Cross and Blue Shield, Blue Distinction hospitals have demonstrated quality care, treatment expertise and, overall, better patient results.
For more information about the program and for a complete listing of the designated facilities, please visit www.bcbs.com/bluedistinction.

Blue Distinction Centers (BDC) met overall quality measures for patient safety and outcomes, developed with input from the medical community. A Local Blue Plan may require additional criteria for providers located in its own service area; for details, contact your Local Blue Plan. Blue Distinction Centers+ (BDC+) also met cost measures that address consumers' need for affordable healthcare. Each provider's cost of care is evaluated using data from its Local Blue Plan. Providers in CA, ID, NY, PA, and WA may lie in two Local Blue Plans' areas, resulting in two evaluations for cost of care; and their own Local Blue Plans decide whether one or both cost of care evaluation(s) must meet BDC+ national criteria. National criteria for BDC and BDC+ are displayed on www.bcbs.com. Individual outcomes may vary. For details on a provider's in-network status or your own policy's coverage, contact your Local Blue Plan and ask your provider before making an appointment. Neither Blue Cross and Blue Shield Association nor any Blue Plans are responsible for non-covered charges or other losses or damages resulting from Blue Distinction or other provider finder information or care received from Blue Distinction or other providers.