Comprehensive spine care from the region's most experienced team.
The Comprehensive Spine Center at UConn Health helps thousands of patients each year with spinal conditions ranging from the most routine to the most complex. Our neurosurgeons, orthopedic surgeons, physiatrists, and physical therapists work together under one roof to help you get back to sports, work, hobbies, or simply enjoying life. We pair compassionate care provided by the region's most experienced team with the most advanced medical and surgical treatments available.
Trying to decide between an orthopedic surgeon and a neurosurgeon to treat your neck or back pain?
You don't have to decide at UConn Health. In the Comprehensive Spine Center, we bring the most experienced spine surgeons together to determine the best care plan for you.
We believe this comprehensive, personalized approach is the holy grail of medicine.
Augmented Reality-Guided Spine Surgery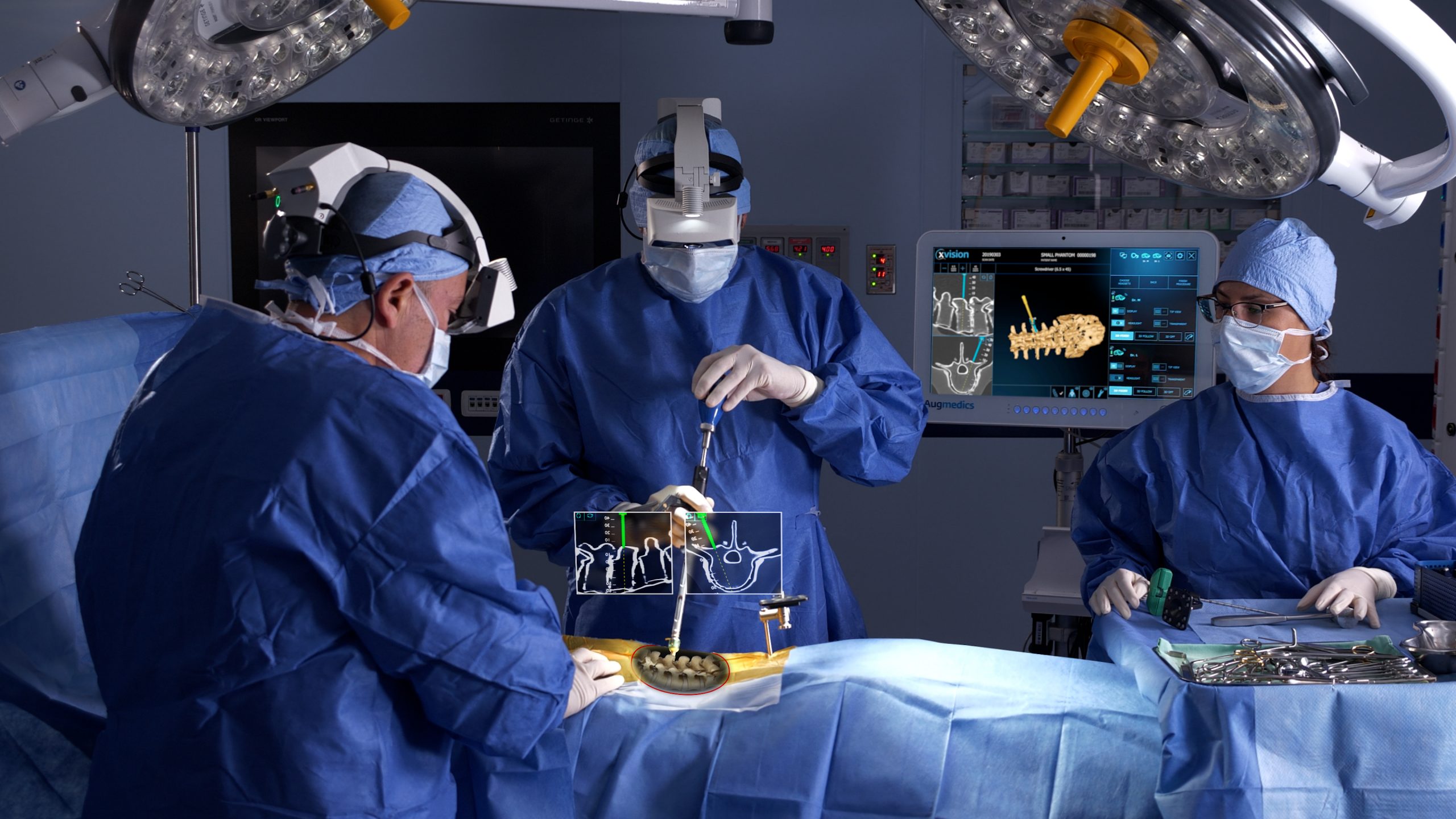 UConn Health is one of the first to offer groundbreaking augmented reality (AR)-guided spine surgery. With AR glasses, your surgeon can see your spine in 3D through the skin during minimally invasive spinal implant surgery. AR-guided spine surgery offers many benefits for both the patient and the surgeon.
Call the Comprehensive Spine Center Today for an Appointment
860-679-6662
Blue Distinction® Center+ for Spine Surgery
The UConn John Dempsey Hospital of UConn Health has earned the "Blue Distinction® Center+ for Spine Surgery". Established by Blue Cross and Blue Shield, Blue Distinction hospitals have demonstrated quality care, treatment expertise and, overall, better patient results.
For more information about the program and for a complete listing of the designated facilities, please visit www.bcbs.com/bluedistinction.