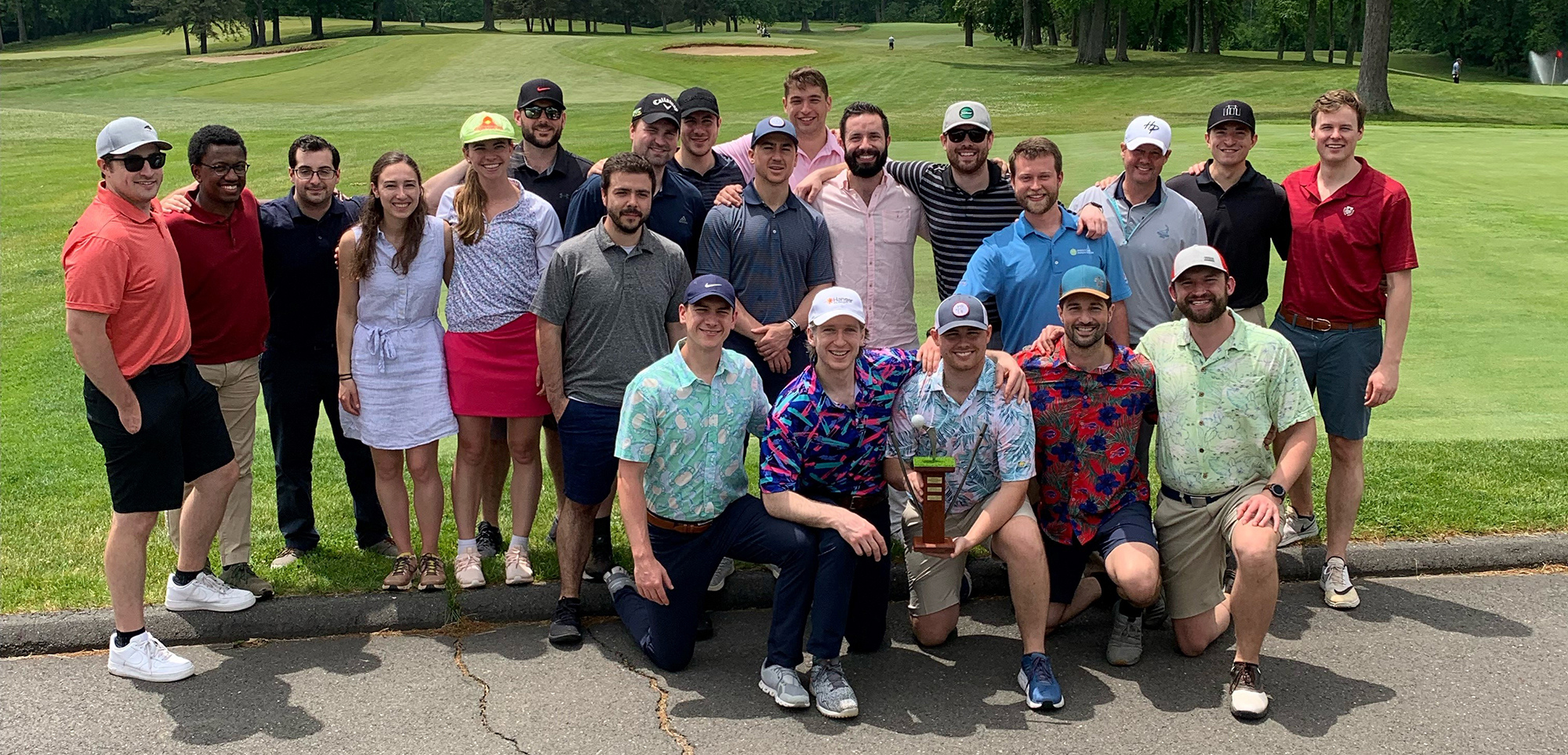 UConn Orthopedic Surgery is committed to the well-being of our residents and promoting a healthy work-life balance, and foster the emotional, physical, and social well-being of our residents.
We offer organized social events, such as our annual golf outing, welcome picnic, holiday party, and graduation celebrations. In addition to the GME vacation, sick, and personal leave, we offer additional days to our residents during the holiday season to give them more time with loved ones.
Additional Resources and Benefits Available to Support Resident Well-Being
Free counseling services
Orthopaedic individual mentors
Mentor group meetings in person
On-site gym memberships at UConn Health and Hartford Hospital
Journal Club dinners
UConn School of Medicine Graduate Medical Education is committed to supporting the well-being of all our residents and fellows during their training program. For a full list of resources offered through UConn Health, the Capital Area Health Consortium, and the broader community, please visit the Graduate Medical Education Office Well-Being page.