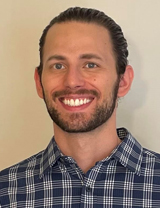 Nadav Hart - PGY1
Hi! My name is Nadav and I am a PGY1 in UConn's psychiatry program. I grew up in Israel and was living in California up until starting residency here in Connecticut. I came to medicine a bit late after majoring in classical music and linguistics in college and then working as an opera singer. A few years ago, I became interested in neuroscience and mental health, so I worked at an Alzheimer's research lab at Cedars Sinai Medical Center and then went to medical school at the University of Southern California.
What drew me to psychiatry is how we interact with a person's biochemical makeup as well as their personal narrative, their unique version of reality, and their "reality testing". It's a puzzle to figure out what is or isn't working properly, like physical sensations in psychosis, self-perception in mood disorders, appraisal of danger in anxiety and trauma, or tolerance of discomfort in addiction. Our toolbox is also varied – from medication and somatic techniques that rely on our understanding of physiology to psychological principles where our sharpest tool may be learning how to be better listeners.
While applying to residency, I was looking for a program with a warm environment, opportunities in psychotherapy, and faculty with a variety of interests and expertise. So far, I have been impressed with the efforts made at employee wellness and have found the residents and faculty to be kind, thoughtful, and enthusiastic teachers.
This area also has a lot to offer outside of work! My partner and I wanted to live somewhere with clean air and natural sights while not being too far from a big city. I have found a bunch of good restaurants close-by as well as interesting parts of New England to explore on the occasional weekend off.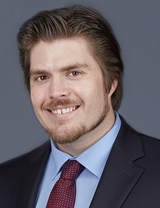 Shae Rowlandson - PGY1
Hey! My name is Shae, and I am ecstatic to have couples-matched with the UConn Psychiatry team!
I was born in Milwaukee, Wisconsin and I grew up hopping between family homes in Milwaukee and Lake George, New York. After finishing undergrad and conducting wet-bench diabetes mellitus research at the University of Vermont (UVM), I was initially planning on getting my Ph.D. in Biochemistry or Molecular Biology, but I decided to take a detour instead after further considering medicine and public health, and I pursued a Master of Health Science at the Johns Hopkins Bloomberg School of Public Health. Though I was not aware of it at the time, I am pretty sure this was my first step towards becoming a psychiatrist. I not only quickly reoriented myself to wanting to pursue medicine, but I also found the most meaningful moments I had with patients and homeless individuals were focused on mental health and trauma and how those impacted their physical health, relationships, and behavior. I loved these interactions so much that I became a behavioral interventionist for male adolescents at Vermont's Howard Center after graduation and I continued working through my preclinical years at UVM's Larner College of Medicine. I also participated in clinical nicotine research leading up to medical school, provided medical education to tenants at a juvenile rehabilitation facility, and ran monthly events for the homeless that provided home-cooked food, access to social services, and essentials throughout medical school. Despite being interested in medicine and surgery and continuing to conduct research in diabetes and orthopedics through medical school, I could not stop coming back to psychiatry, and I could not be happier about making this choice! Overall, I hope to pursue a career in emergency/consult and inpatient services with a focus on psychotic and personality disorders, and I hope I will one day be able to offer more outreach and support to underserved communities and homeless populations.
UConn has offered me everything I could have wanted in a program. The team is collaborative and fun, our superiors have been incredibly supportive and receptive to our needs, I have been continuously exposed to inpatient and emergency/consult practice, and I feel like I have become part of a new family by training here. The work environment so far has been very intellectually stimulating, not only because of the unique cases we have worked with and the mentoring that we have provided to students, but also because of the colleagues I am working and conversing with. It is hard for me to imagine working with anyone else during my residency! There are also a number of impactful research projects available at UConn and I think the options are phenomenal. Also, for my partner and I who couples-matched, the location has been amazing and has provided an excellent quality of life for us. The food and entertainment have been fantastic since moving here, and it has been wonderfully surprising to be surrounded by forest, wildlife, and so many people and stores at the same time. It feels like I'm still getting a daily, healthy dose of New England nature after living in Vermont and Upstate New York for most of my life - and we can also always take a quick drive back to our home states! My partner also works as a family medicine resident at Middlesex Health and she loves it! We are really looking forward to our future here!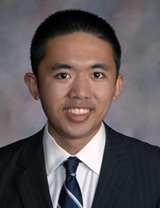 Richard Zhang - PGY1
I am thrilled to be a psychiatry resident at UConn. I was born in Singapore and grew up in Long Island, New York. Early on, my immigrant identity advanced my curiosity about how cultural heritage can impact people's worldviews and life experiences. This led to my passion for the humanities and understanding what motivates people, which developed in parallel with my also early desire to become a physician.
After high school, I completed a six-year B.S./M.D. program between Penn State and Sidney Kimmel Medical College. Between my third and fourth years of medical school, I also spent a year completing an M.A. in History of Science and Medicine at Yale. I saw in psychiatry the medical future that I most wanted: applying my fascination with the human condition and past to improve people's health, and serving an often misunderstood and vulnerable patient population.
My elation on Match Day for residency was well-justified. Across our cohorts, the psychiatry residents at UConn enjoy a collegial and collaborative culture. Moving to Connecticut has allowed me to see longtime friends as well as create friendships in a new setting. Furthermore, the program's position within the broader UConn community allows me to pursue a humanities-oriented, secondary appointment as affiliated faculty at UConn's Asian and Asian American Studies Institute. I look forward to the coming years of patient care, scholarly work, and exploring Connecticut with friends.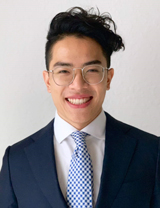 Michael Dang - PGY2
My name is Michael Dang and I am thrilled to be doing psychiatry residency here at UConn. I was born in Tampa, Florida to wonderful immigrant parents who instilled in me a curiosity of life and the love of caring for others. I attend the University of South Florida in the 7-year B.S./M.D. program where I rowed crew and majored in Biology and minored in Philosophy. The latter of which allowed me to contemplate human agency/dignity and how one's experiences come to form a sense of subjective well-being.
Here at UConn, I have been impressed in terms of how supportive everyone is ranging from faculty to my co-residents to the ancillary staff. Our program provides exposure to a variety of treatment settings including academic facilities, private practice, Department of Correction, and Veteran Affairs. The program also works to strike the perfect balance between the psychotherapeutic and the psychopharmacological focuses of psychiatry. The location in New England is perfect. There is easy access to nature experiences while being close to both Boston and New York.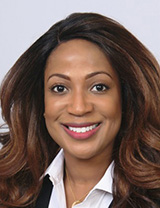 Ireon LeBeauf - PGY2
My name is Ireon LeBeauf and I am from the bayou region of Louisiana. I completed medical school in the West Indies at Saint George's University in the beautiful country of Grenada. The University of Connecticut has afforded me an incredible opportunity to pursue a non-traditional path toward psychiatry. I have an earned doctorate in Counselor Education from the University of New Orleans which was also my undergraduate alma mater. I am a former professor of Counseling at the University of Nevada, Reno (UNR) where I taught graduate level course work to master's and doctoral candidates in the areas of mental health, multicultural, and marriage and family counseling. I was also responsible for conducting quasi-experimental research efforts university-wide and supervising clinical psychological services rendered in the UNR Downing Counseling Clinic.
As a newly minted medical doctor, I began my residency training in anesthesiology and later transitioned to psychiatry. The dire and urgent needs, both domestic and abroad for equitable access to pain management protocols initially sparked my interest in the field of anesthesiology. However, part of being an effective practitioner in any field of medicine is the ability to assess your skill set and manifest your clinical knowledge where it is most valuable in society. Psychiatry residency presented a unique opportunity for me to reach a diverse populace while capitalizing on the skills I have learned as a fierce advocate for mental health. I have interests in women's health issues, reproductive psychiatry, and pain management. In my free time, I enjoy international travel, live music, and great seafood.
Ultimately, doctoring begins with the ability to listen to and connect with others, foster relationships with patients and within the community. I believe the challenges of the UConn psychiatry residency have allowed me to thrive and ultimately, become a well-rounded physician who can face a multitude of challenges with moxie.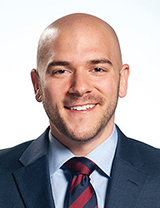 Eric Gambardella - PGY3
Hello! My name is Eric Gambardella and I am a third year resident in UConn's Psychiatry Residency. I am originally from the great state of Connecticut, and grew up not too far from UConn in Killingworth, a small shoreline town. I attended Marist College in Poughkeepsie, NY for my undergraduate education where I studied biomedical science. I moved down to City of Brotherly Love for medical school where I attended the Philadelphia College of Osteopathic Medicine. I am so excited to be back home doing my training at UConn, and can finally consider myself a true CT resident, now that I am officially a Husky.
The program here at UConn really stood out to me on the interview trail as a place that where I wanted to train. My interactions with faculty were genuine and the time I spent with the residents showed a tight knit community. The quality of the education both clinically and didactically has been robust and comprehensive. In my short time here at UConn thus far I am still so happy to have matched here and can't wait to learn the fascinating world of psychiatry from my colleagues over the next few years.
As a Connecticut native who has lived in a few different states, I can tell you that Connecticut has tons to offer. Around UConn there are endless restaurants of any type of cuisine you could want to eat. There are tons of local breweries, wineries, and even a few distilleries in the area. If you like the outdoors and adventure, there are endless hiking trails, places to kayak, trail run, and bike. In a short drive you can find yourself in any of the amazing shoreline towns where you can enjoy the beach or a lobster roll. If you are looking for a busier scene it is an easy trip to NYC or Boston. And here at UConn there is plenty of time to enjoy everything the area has to offer.
I hope you seriously consider UConn in your search for the right residency for you, we'd love to have you!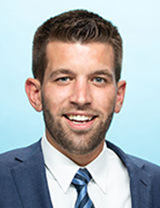 Benjamin Jacobi - PGY3
My name is Benjamin Jacobi and I'm a PGY3 here at UConn. Originally I'm from Frankfurt, Germany, grew up outside of Zurich, Switzerland before moving to sunny Florida in 2003. I was fortunate to do my undergrad and medical school at Florida State but I knew I needed a change. Residency is the perfect time to get out of your comfort zone, experience something new, and do some growing in the process. I knew that I wanted to be on the East Coast, have full seasons, and I wanted to be close to a big city, minus its cost of living, which didn't make the choice a whole lot easier.
Eventually the choice came down to the people and track record. I wanted to train at a place where I felt comfortable, which would allow me to grow as a physician and a place with a track record of matching graduates into competitive fellowships. In addition, rotating through four hospitals and exposure to the Department of Corrections was the diversity I wanted. Not to mention the perks of living in charming West Hartford. It has amazing restaurants, bars, and shops; plus being in the middle of New England means picture perfect seasons and just two hours to Boston or NYC.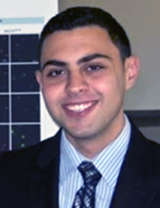 Kevin Santos - PGY3
Growing up in New England, I was thrilled to match into UConn for psychiatry. I grew up in neighboring Rhode Island and went to undergrad at Boston College where I studied biology and philosophy. After a brief couple of years working as a research technician, I then moved across the country to Sacramento, California for medical school as part of the inaugural class of California Northstate University College of Medicine. After 4 years in the Golden State learning medicine and enjoying visits to Napa and Lake Tahoe, I was ready to come home to New England for the next step in my medical education.
On interview day at UConn, I was very impressed with variety of professional expertise held by the faculty members as well as the glowing assessments given by current residents. I am looking forward to growing as a physician over the next four years and feel assured knowing that I'll be well prepared to practice as a psychiatrist thanks to the excellent training at UConn.