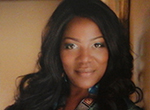 Colon Cancer Survivor Tina M. Ponder
Patient Tina M. Ponder and Drs. David McFadden, Molly Brewer, and Jessica Clement
My journey with stage 4 colon cancer started back in 2014 and at the time I thought it was just a pesky growing fibroid tumor that was causing me such pain. I had to have over six blood transfusions while in the hospital. After a colonoscopy revealed a cancerous tumor, I underwent dual surgery of a full hysterectomy and colorectal surgery removing 12 inches of intestine and three tumors that had attached to my Fallopian tubes. Drs. McFadden and Brewer did a fantastic job of getting me through a scary ordeal.
The UConn John Dempsey Hospital has been amazing to me and my family. They always told me what was happening throughout my treatment and always followed through.
What I loved most about the oncology staff at UConn was that they didn't just treat me as the patient. They cared for my entire family. At Christmastime, they provided gifts for me and my family that we were in no way able to afford at the time.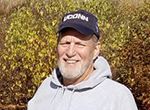 Breast Cancer Survivor Norman Smith
Patient Norman Smith and Dr. Susan Tannenbaum
"I couldn't believe it," said Smith. "I have never heard of men getting breast cancer."
"Thanks to UConn I am looking forward to a happy rest of my life," said Smith. "The UConn experience was great. All my doctors proactively coordinated all my care needs. It really made my cancer journey as efficient and easy as possible."
"The new Outpatient Pavilion facility is absolutely awesome. Same great people caring for you but the atmosphere is so quiet and relaxing that it really helps patients like me deal better with our cancer care visits and infusions."
Smith is now passionate about raising awareness about male breast cancer for his sons and all other men.
Melanoma Patient Andrew D.
Patient Andrew D. and Dr. Upendra P. Hegde
First, I highly recommend Dr. Hegde as a truly great physician. He has always listened to me and discussed my treatment and options from the very beginning. Early on, he directed me for a second opinion at the National Cancer Institute. The doctors at NCI assured me that the course of action Dr. Hegde prescribed at UConn was the best course of treatment currently available to me. 
When the cancer metastasized, Dr. Hegde was ready with a plan of action. I am currently undergoing treatment at the UConn Infusion Center, Farmington, CT where everyone is always very helpful, cheerful and friendly. Now located on the 4th floor of the new outpatient building, the Infusion Center is beautiful and efficiently run. I am so grateful at how easy the nurses have made everything for me. I could not be more thankful.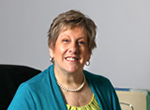 Breast Cancer Survivor Christine Bennett
Patient Christine Bennett and Dr. Peter Deckers
More than 18 months after discovering a lump on her breast, Christine has a new perspective on the care provided at UConn's Neag Comprehensive Cancer Center. "I would never go anywhere else but UConn," Christine says.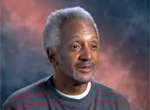 Prostate Cancer Survivor Raymond Vail
Patient Raymond Vail and Dr. Peter Albertsen
When Raymond Vail was diagnosed with prostate cancer he put his trust in Dr. Peter Albertsen, an internationally known urologist and prostate cancer researcher. Vail was not disappointed. He's cancer free and credits Dr. Albertsen for giving him a second chance at life.