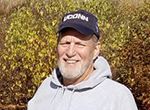 Breast Cancer Survivor Norman Smith
Patient Norman Smith and Dr. Susan Tannenbaum
"I couldn't believe it," said Smith. "I have never heard of men getting breast cancer."
"Thanks to UConn I am looking forward to a happy rest of my life," said Smith. "The UConn experience was great. All my doctors proactively coordinated all my care needs. It really made my cancer journey as efficient and easy as possible."
"The new Outpatient Pavilion facility is absolutely awesome. Same great people caring for you but the atmosphere is so quiet and relaxing that it really helps patients like me deal better with our cancer care visits and infusions."
Smith is now passionate about raising awareness about male breast cancer for his sons and all other men.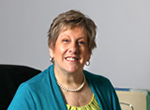 Breast Cancer Survivor Christine Bennett
Patient Christine Bennett and Dr. Peter Deckers
More than 18 months after discovering a lump on her breast, Christine has a new perspective on the care provided at UConn's Neag Comprehensive Cancer Center. "I would never go anywhere else but UConn," Christine says.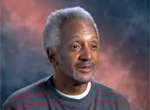 Prostate Cancer Survivor Raymond Vail
Patient Raymond Vail and Dr. Peter Albertsen
When Raymond Vail was diagnosed with prostate cancer he put his trust in Dr. Peter Albertsen, an internationally known urologist and prostate cancer researcher. Vail was not disappointed. He's cancer free and credits Dr. Albertsen for giving him a second chance at life.