The Division of Occupational Medicine and Environmental Medicine provides a range of exams that meet the particular needs of your employment. Listed below are a few of the more common services:
Medical exams for Commercial Driver's License (CDL) certification. Our clinicians have met the certification requirements of the National Registry of Certified Medical Examiners.
Pre-placement employment exams that are consistent with the requirements set forth by the Americans with Disabilities Act.
OSHA-based medical exams including medical surveillance for environmental exposures to lead, asbestos, and other hazards.
Medical clearance exams for use of respirators.
Comprehensive occupational medical exams for firefighters focused on maintaining health and safety in consideration of the physical demands related to firefighting.
Medical surveillance exams for laboratory workers and technicians working with animals or with biological and/or chemical products. We also provide multidisciplinary consultative services and hazard risk assessments focused on clinical and environmental preventive measures.
Fitness for duty exams.
Independent medical evaluations.
Our technicians are certified in audiometry and spirometry.
Confidentiality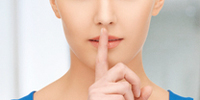 Although the employer may be entitled to know the outcome of these exams, the employer is generally not entitled to know the details of the employee's health conditions. In general, the employer is provided with a medical opinion regarding the employee's capacity to safely perform the essential job functions as these relate to a predictable risk of substantial harm to self and/or others. If the medical evaluation identifies that the essential job functions pose a probable and substantial risk of harm to self and/or others, then workplace accommodations are typically recommended. Our medical staff is guided by professional standards established by the Academy of Occupational and Environmental Medicine, the Association of Occupational and Environmental Clinics, the Americans with Disabilities Act and the Health Information Portability and Accessibility Act (HIPAA). You have the right to ask in advance how we will disclose medical information that you share at your visit.
The American College of Occupational and Environmental Medicine has released a thoughtful position paper on how and when medical information about a patient can be released to the person's employer.