EMPLOYEE ASSISTANCE PROGRAM
Our Team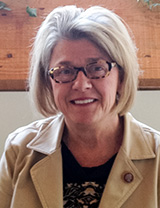 Elizabeth Robinson, LMFT, CEAP
EAP Director
Elizabeth has been in the EAP field for the past 26 years. She established the EAP in 1992 for UConn Health. During her tenure the program has grown to serve 36 employers representing 35 Connecticut state agencies, a municipality and one corporation. Her clinical interests include marriage and family therapy, grief and loss and violence prevention in the workplace. Additionally, since 2005 Elizabeth has been the director of the Adoption Assistance Program (AAP). This program provides services and support to the post-adoption communit
David Francis, LPC, LADC, CEAP
EAP Counselor
David started at the UConn Health EAP in 2006. He has 18 years of experience in the EAP field. He has an extensive background in health care management and is the former director of the Alliance EAP Program. Areas of clinical expertise include substance abuse, anxiety and adolescent/family therapy.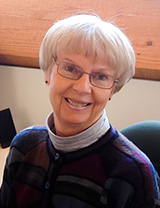 Edith Ann Thompson, CADC
EAP Counselor
"Edie" started at the UConn Health EAP in 2002. She has been a counselor for 23 years and has 15 years' experience in the EAP field. Areas of clinical interest are substance abuse, co-dependency and women's issues.
Gary Alger, LADC, CEAP
EAP Counselor
Gary has served as an EA professional since 1993. He joined UConn Health EAP staff in February 2014 and is the full time EAP counselor at the UConn Storrs campus. Previously he worked with Solutions EAP, Alliance EAP and was Assistant Manager of Wheeler EAP. As a licensed alcohol and drug counselor Gary's areas of clinical interest include substance abuse and addiction recovery, co-dependency, grief and loss, spirituality and LGBT issues and concerns.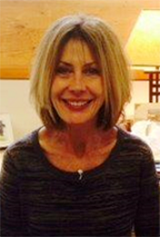 Allyson Powell, LCSW
EAP Counselor
Allyson joined UConn Health in 2007 and is the Assistant Program Director of the Adoption Assistance Program.In 2014, her role expanded to include EAP counseling. Before joining UCONN, Allyson worked for Wheeler Clinic as an EAP counselor. Areas of clinical expertise include work with adoptive, foster, and guardianship families.
"The only place success comes before work is in the dictionary." – Vince Lombardi
Affiliate Providers
In additional to our primary staff, we have a network of affiliate providers who are available to see our clients. They provide assessment, brief counseling and referral services in strategic locations around the state. All of these providers are highly skilled clinicians who have specialized training in the field of employee assistance. All hold master's degrees, and many have doctoral degrees as well.