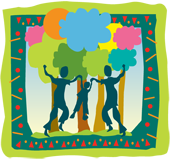 Providing post adoption support, including assessment, education, brief counseling and referral services to adoptive families and to families formed through guardianship.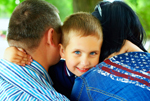 SUPPORTING ADOPTIVE FAMILIES
Adoption is more than a way of building a family; it is a lifelong process of joys, personal growth, and challenges for all involved. At the Adoption Assistance Program we understand that families may need support from time to time. If you are an adoptive parent and have a question or concern, we are a phone call away.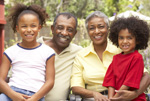 SUPPORTING RELATIVE GUARDIANS
The placement of a child with kin offers the benefit of being raised by familiar people, staying connected to siblings, and supports a sense of identity and belonging. But kinship care has logistical, financial, and unique social challenges as well. If you are a relative guardian and need guidance, we are here to help.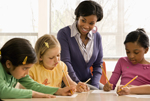 SUPPORTING EDUCATORS AND COMMUNITY PROVIDERS
If you are a teacher, school administrator, therapist, or other professional, we are here to support the work you do with adoptive and guardianship families. We offer informational meetings, training, consultation services, and more.
In the Spotlight
Connecting adoptive and kinship families, adoption professionals, and all those interested in adoption to form a strong, supportive, and resourceful adoption community.
Save the Date: Please join us for our semi-annual meeting on June 8th, 2020.
9:30 a.m. to noon
195 Farmington Avenue
3rd Floor Conference Room
Farmington, CT 06032
R.S.V.P. to adoption@uchc.edu
---
Adoption Advocate No. 129, National Council for Adoption, March, 2019