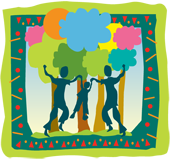 Providing post adoption support, including assessment, education, brief counseling and referral services to adoptive families and to families formed through guardianship.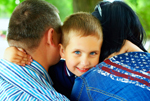 SUPPORTING ADOPTIVE FAMILIES
Adoption is more than a way of building a family; it is a lifelong process of joys, personal growth, and challenges for all involved. At the Adoption Assistance Program we understand that families may need support from time to time. If you are an adoptive parent and have a question or concern, we are a phone call away.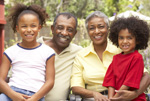 SUPPORTING RELATIVE GUARDIANS
The placement of a child with kin offers the benefit of being raised by familiar people, staying connected to siblings, and supports a sense of identity and belonging. But kinship care has logistical, financial, and unique social challenges as well. If you are a relative guardian and need guidance, we are here to help.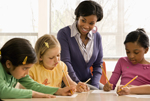 SUPPORTING EDUCATORS AND COMMUNITY PROVIDERS
If you are a teacher, school administrator, therapist, or other professional, we are here to support the work you do with adoptive and guardianship families. We offer informational meetings, training, consultation services, and more.
In the Spotlight
---
Central Connecticut State University - CARE Scholars Program
The CARE Scholars Program is dedicated to providing students coming from foster care or adoption with supportive resources.  Services include year-round housing, peer mentoring, academic advising, and social and emotional support.
---
What is Complex Trauma:  A Resource Guide for Youth and Those Who Care About Them
Published in 2017 by The National Child Traumatic Stress Network, this is a one-of-a-kind resource guide designed for youth who have experienced complex trauma or know someone who has.  Clinicians, caregivers, and other adults can also use the guide to have conversations with youth about what complex trauma is.  View the Resource Guide
---
Providing Adoption Support and Preservation Services
Read the February 2108 Bulletin for Professionals published by the Child Welfare Information Gateway.
---
Training for Adoption Competency (TAC)
Applications for the 2018-2019 Training for Adoption Competency (TAC) are now being accepted!  Created by the Center for Adoption Support and Education (C.A.S.E.) in  2009, TAC is a comprehensive, evidence-informed post-Master's training program for mental health professionals that is available nationwide.  Through classroom and remote instruction as well as clinical case consultation, TAC students master 18 areas of knowledge, values and skills that are critical to adoption-competent mental health services.  Download TAC brochure   TAC application2018_2019
---
Did You Know?
According to the Donaldson Adoption Institute, about 60 percent of Americans have a personal connection to adoption, either knowing someone who has been adopted, having adopted a child or having relinquished a child for adoption.