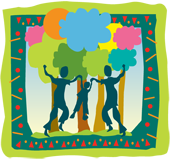 Providing post adoption support, including assessment, education, brief counseling and referral services to adoptive families and to families formed through guardianship.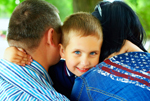 Supporting Adoptive Families
Adoption is more than a way of building a family; it is a lifelong process of joys, personal growth, and challenges for all involved. At the Adoption Assistance Program we understand that families may need support from time to time. If you are an adoptive parent and have a question or concern, we are a phone call away.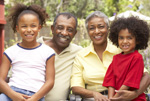 Supporting Relative Guardians
The placement of a child with kin offers the benefit of being raised by familiar people, staying connected to siblings, and supports a sense of identity and belonging. But kinship care has logistical, financial, and unique social challenges as well. If you are a relative guardian and need guidance, we are here to help.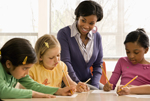 Supporting Educators and Community Providers
If you are a teacher, school administrator, therapist, or other professional, we are here to support the work you do with adoptive and guardianship families. We offer informational meetings, training, consultation services, and more.
In the Spotlight
SAVE THE DATE! Registration now open!
The CT Council on Adoption (CCA) presents:
From Research to the Classroom: Understanding and Supporting the Adopted Child's School Experience
Presenter: Dr. Abbie E. Goldberg, Clark University
Friday, June 10, 2022
10:00AM - 3:00PM
Casa Mia at the Hawthorne, Berlin, CT
For parents, social workers, therapists and educators
Sponsored by CT DCF and the UConn Health Adoption Assistance Program.
For more information visit www.ctadopt.org
---
Virtual Adoptive Parent and Guardianship Support Group
Now being offered by the Adoption Assistance Program and Family and Children's Agency
Fourth Tuesday of every month; 11 a.m.-12 p.m. or 6:30-8 p.m. via Zoom
See flyer for registration information.
---
Connecticut Adoption Community Network
Connecting adoptive and kinship families, adoption professionals, and all those interested in adoption to form a strong, supportive, and resourceful adoption community.
The next meeting will be held on June 13th, 2022 from 9:30-11:30am.
The ACN meets twice a year. New members are always welcome! Email adoption@uchc.edu for more information.
---
Featured Book:  The Connected Parent: Real Life Strategies for Building Trust and Attachment by Dr. Karyn Purvis and Lisa Qualls

"Parenting under the best of circumstances can be difficult.  And raising children who have had a hard start in life often brings unexpected challenges.  You may have discovered that the techniques that worked with one child are not working with another, especially a child who has joined your family after experiencing early childhood trauma.
Renowned child-development expert Dr. Karyn Purvis gives you practical advice and powerful tools you can use to encourage secure attachment in your family.  You will benefit from Dr. Purvis' decades of clinical research and real-world experience. Coauthor Lisa Qualls demonstrates how you can successfully implement these strategies in your home, just as she did in hers.
You will learn how to effectively use simple scripts, nurture your child, combat chronic fear, teach respect, and develop other valuable tools to facilitate a healing connection with your child.
The Connected Parent will help you lovingly guide your children and bring renewed hope and restoration to your family." - Summary from book cover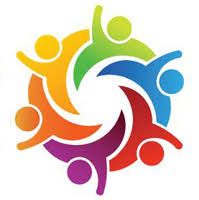 The Adoption Assistance Program embraces diversity and welcomes individuals and families of all backgrounds and experiences.