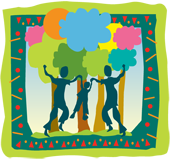 Providing post adoption support, including assessment, education, brief counseling and referral services to adoptive families and to families formed through guardianship.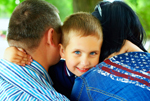 SUPPORTING ADOPTIVE FAMILIES
Adoption is more than a way of building a family; it is a lifelong process of joys, personal growth, and challenges for all involved. At the Adoption Assistance Program we understand that families may need support from time to time. If you are an adoptive parent and have a question or concern, we are a phone call away.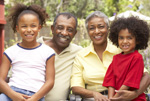 SUPPORTING RELATIVE GUARDIANS
The placement of a child with kin offers the benefit of being raised by familiar people, staying connected to siblings, and supports a sense of identity and belonging. But kinship care has logistical, financial, and unique social challenges as well. If you are a relative guardian and need guidance, we are here to help.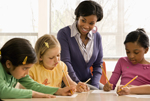 SUPPORTING EDUCATORS AND COMMUNITY PROVIDERS
If you are a teacher, school administrator, therapist, or other professional, we are here to support the work you do with adoptive and guardianship families. We offer informational meetings, training, consultation services, and more.
In the Spotlight
---
Adoption Advocate No. 129, National Council for Adoption, March, 2019
---
Camp Clio - A Seriously Fun Place for Adopted Kids...and Now Teens Too!
Registration is now open for the 2019 summer season!  This year Camp Clio will be held August 4-17 at YMCA's Camp Jewell in Colebrook, CT.
---
Are You an Adoptive Parent?
Susan Frantz, LPC is a doctoral student seeking participants for her research project that explores the experiences of adoptive parents and building bonds of attachment to their child.  If you are interested in talking about your perspectives, adopted a child who was under the age of 7 at the time of adoption and that adoption occurred at least two years ago, please consider this exciting opportunity to give voice to the most valuable point of view…. Yours!  This will involve approximately 60-90 minutes of your time for an interview.
To learn more, contact Susan at  (860) 933-5338 or susan.frantz@aic.edu
---
Touched by Adoption's 9th Annual Adoption Education Forum - March 24, 2019, Westport
Join Touched by Adoption for An Afternoon with Katie Naftzger, LICSW who will be presenting The Intersection of Adoption and Teenhood:  Strategies and Insights.  Ms. Naftzger was adopted from Korea and is a therapist and author of Parenting in the Eye of the Storm:  The Adoptive Parents Guide to Navigating the Teen Years.  Learn more or register
---
What is Complex Trauma:  A Resource Guide for Youth and Those Who Care About Them
Published in 2017 by The National Child Traumatic Stress Network, this is a one-of-a-kind resource guide designed for youth who have experienced complex trauma or know someone who has.  Clinicians, caregivers, and other adults can also use the guide to have conversations with youth about what complex trauma is.  View the Resource Guide
---
Did You Know?
According to the Donaldson Adoption Institute, about 60 percent of Americans have a personal connection to adoption, either knowing someone who has been adopted, having adopted a child or having relinquished a child for adoption.