The Division of Occupational and Environmental Medicine provides comprehensive workplace evaluation services for all employers in the Connecticut area. Consultation services are performed by both faculty and highly trained professional staff, including industrial hygienists, ergonomists, physicians, and epidemiologists.
Our high levels of training and expertise are ideally suited for complex and emerging issues. We can integrate our evaluation services with clinical services in our specialty clinics and training programs. We also perform many routine evaluations, including:
Office ergonomic assessments of computer workstations
Ergonomic evaluations for manufacturing, health care, musical performing arts and other sectors
Assessment of indoor air quality, mold exposures and complaints
Noise and vibration characterization
The division has performed evaluations and consulting for many leading employers in the state, including many state agencies, ESPN, United Technologies, municipal school districts, Hamilton Sundstrand, Catholic Health East, Wiremold and many small employers. Consulting is performed on a fee for service basis.
Working from Home the Husky Way
Ergonomic ideas and recommendations for setting up a home office.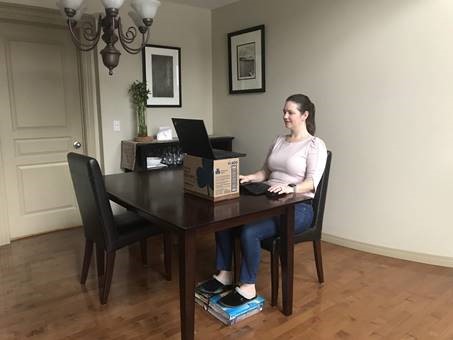 On-Site Evaluation of Safety Hazards
Industrial Hygiene
Indoor Air Quality (Center for Indoor Environments and Health)
Green Solutions
Tool Evaluation and Development
Organizational Psychology and Work Organization
Tips for Comprehensive Evaluation of Safety Hazards
Involve line workers in hazard identification: Workers who do the jobs in question generally have a more complete and detailed understanding of health problems and causes
Involve management: In addition to the necessary management commitment, managerial personnel can see the broader organizational causes of shop-floor hazards
Do not ignore psychosocial aspects of the workplace: Often, poor support and job stress can be as potent a risk factor as workstation design, tool characteristics, etc.