ORTHOPAEDIC SPORTS MEDICINE FELLOWSHIP
Welcome Message from the Director
Dear Orthopaedic Sports Medicine Fellowship Applicant,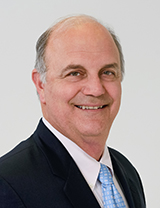 We sincerely appreciate your interest in the University of Connecticut orthopaedic sports medicine Fellowship program. We are extremely proud of this program and believe it offers the applicant one of the richest training experiences in orthopaedic sports medicine in the world. Our mission is to train an inquisitive, intelligent talented surgeon dedicated to expert orthopaedic sports medicine care and increasing the fund of knowledge of our specialty. We believe a fellow trained in our program is well-equipped to pursue a life in academic medicine or in private practice in the community setting. Our program is extremely strong in clinical exposure and we are fortunate to have the resources for bioskills development, biomechanical and cellular original investigative research. These attributes contribute to a well-rounded fellowship experience.
Please explore our website and gain further information about our program. We look forward to hearing from you in the near future.
Sincerely,
Robert A. Arciero, M.D.
Professor, Department of Orthopaedic Surgery, UConn Health
Chief, Sports Medicine Division, Department of Orthopaedic Surgery, UConn Health
Director, Orthopaedic Sports Medicine Fellowship Program, UConn Health
UConn Musculoskeletal Institute