Our fellowship program is academically based at UConn Health, with rotations at Connecticut Children's. A typical fellow will do 400-500 cases per year with approximately 1,200-1,500 CPT codes.
UConn John Dempsey Hospital at UConn Health
UConn John Dempsey Hospital at UConn Health is a university teaching hospital with a focus on patient care, along with clinical and basic science research. We treat the entire spectrum of inpatient and outpatient orthopaedic care, across all subspecialties.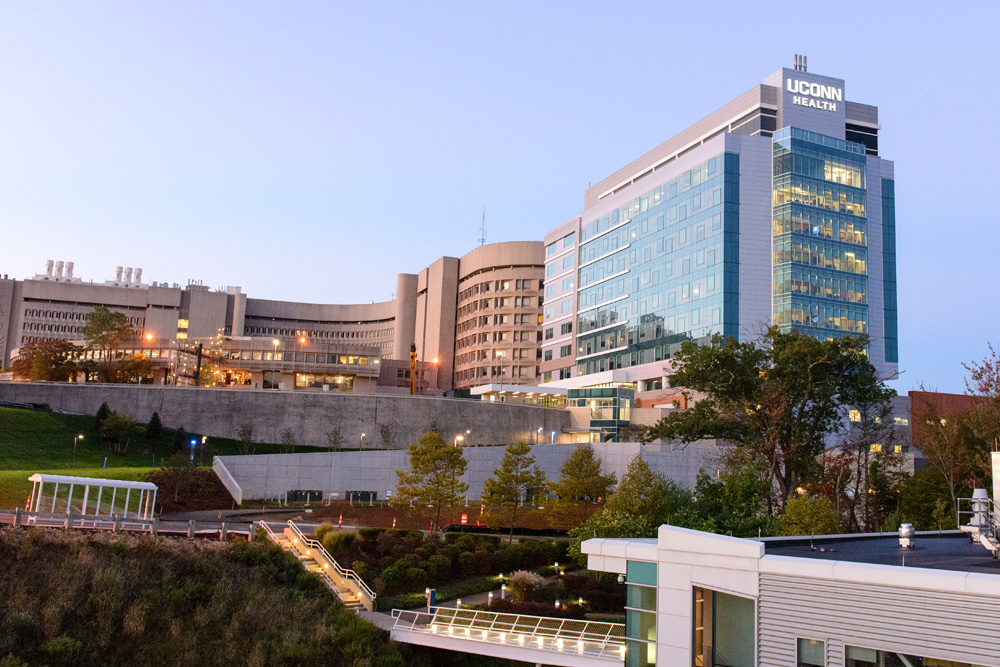 Musculoskeletal Institute
The Musculoskeletal Institute (MSI) represents a consortium of clinical services that includes Orthopedics & Sports Medicine, the Comprehensive Spine Center, our Osteoporosis Center, and Rheumatology.
Research is also a core component of MSI with seven basic science research faculty and four clinical faculty who have active basic science research labs. We have a number of other laboratories that are committed to various aspects of musculoskeletal basic science research too.
Our institute has a dedicated facility on UConn Health's lower campus that is entirely committed to musculoskeletal care.
First Floor – Radiology and physical therapy
Second Floor – Outpatient surgical area known as the UConn Health Surgery Center
Third Floor – Patient care
Fourth Floor – Academic offices, conference rooms, basic science research labs, Bioskills Laboratory, resident resource center, and state-of-the-art Harry R. Gossling Library. The library is supported by a philanthropic grant from the Gossling family in memory of the first chairman of the Department of Surgery.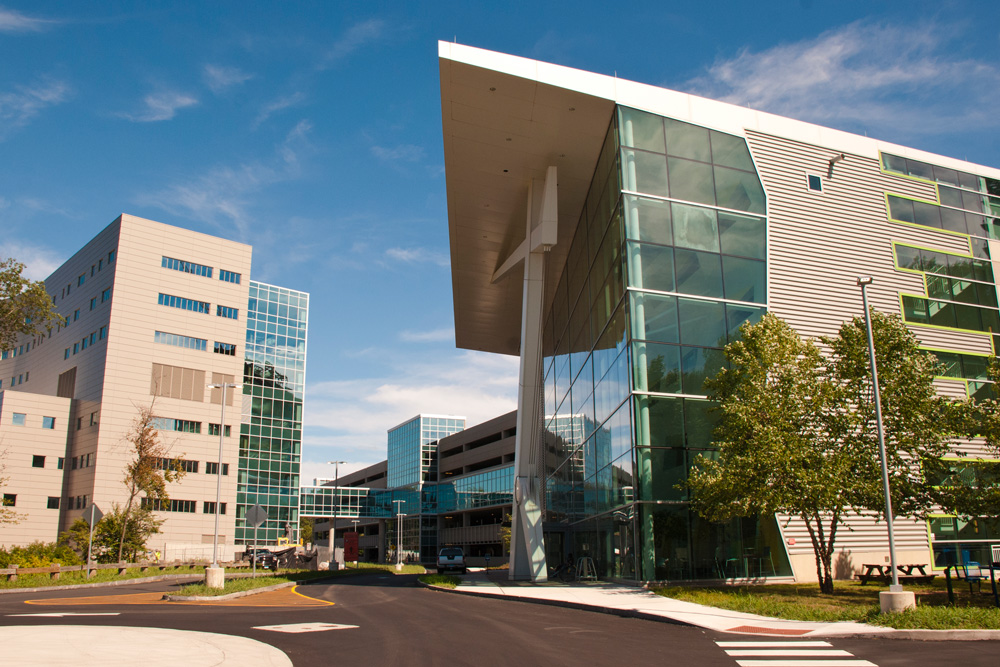 Connecticut Children's is the state's only full-service hospital devoted completely to the care of children. Fellows are exposed to all aspects of pediatric orthopaedic sports medicine surgery.
The experience includes evaluation and treatment of knee injuries and conditions to include ACL tears, meniscus tears/discoid menisci, patellar instability, osteochondritis dissecans, multi-ligament knee injuries, hip impingement and labral tears, shoulder instability, ulnar collateral ligament injuries of the elbow, various foot and ankle conditions and sports related and pediatric trauma.
In addition, Connecticut Children's is a referral center for complex patellar instability utilizing all forms of realignment and reconstruction to include MPFL, tibial tubercle osteotomy, and trochleoplasty.