Dear Pulmonary/Critical Care Fellowship Applicant,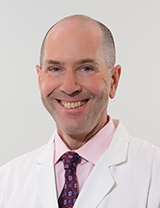 Thank you very much for your interest in our three-year ACGME-approved Pulmonary/Critical Care Fellowship Program at UConn. Our mission is to provide a strong clinical and academic foundation that will cultivate physician leaders who are competent in the field of pulmonary and critical care medicine. Our fellowship program stresses life-long learning skills and professionalism in order to prepare you for a future in academic medicine or a private practice setting.
I invite you to explore our website, as there are a number of unique opportunities here for you. As an added benefit, the Farmington valley region offers excellent, family-friendly places to live. Please feel free to contact me with any questions. I look forward to hearing from you.
Sincerely,
Raymond J. Foley, D.O., FCCP
Professor of Medicine
Director, Medical Intensive Care Unit
Director, Pulmonary Vascular Disease Program
Director, Pulmonary/Critical Care Fellowship Program