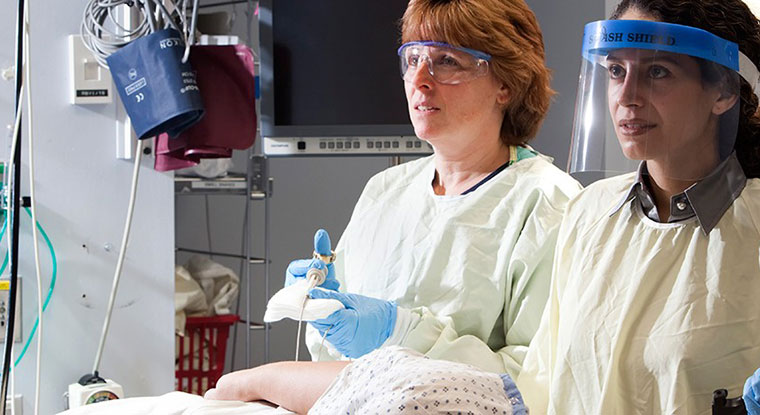 Program Overview
The UConn Gastroenterology-Hepatology Fellowship Program is a three-year, ACGME-accredited academic training program that was established in 1982. Since then, approximately 100 fellows have completed training. The program currently accepts three new trainees per year for a total program complement of nine fellows. Applications are accepted through the Electronic Residency Application Service (ERAS), and program trainees are selected through the National Resident Matching Program (NRMP). Upon successful completion of the fellowship, graduates are eligible to take the American Board of Internal Medicine Gastroenterology Certification Exam.
Fellows in the UConn Gastroenterology-Hepatology Fellowship Program rotate at UConn Health, Hartford Hospital, Saint Francis Hospital and Medical Center and The Hospital of Central Connecticut. The program is structured to provide extensive training in every major discipline of gastrointestinal disease, and has a staff of approximately 40 gastroenterologists across these four training sites who serve as teachers and mentors.
The first year of fellowship is devoted to clinical inpatient consultation services in gastroenterology, hepatology and endoscopy at UConn Health John Dempsey Hospital, Hartford Hospital and The Hospital of Central Connecticut. The second year is comprised of clinical inpatient and outpatient rotations at Saint Francis Hospital and a research/outpatient rotation, while the third year includes both inpatient and outpatient rotations at John Dempsey Hospital and Hartford Hospital. The program is a graded experience with close supervision in the first year, followed by more independence in the second and third years. In addition to increased independence and responsibility, exposure to advanced procedures is integrated into the second and third years resulting in substantial opportunity for training in modalities such as endoscopic retrograde cholangiopancreatography (ERCP), therapeutic endoscopy, capsule endoscopy, Bravo, motility and exposure to diagnostic and therapeutic endoscopic ultrasound (EUS). Fellows are provided with concentrated exposure to the evaluation of pre- and post-transplant patients in outpatient liver transplant clinics at Hartford Hospital and Saint Francis Hospital, and an inpatient liver transplant service at Hartford Hospital. Fellows also rotate in inflammatory bowel disease (IBD) and esophageal disease clinics at UConn Health, and are given the opportunity to participate in training during their research or outpatient blocks that may align with their aspirations and provide them with an additional skillset upon graduation.
Each Gastroenterology-Hepatology fellow has a one-half day per week continuity clinic experience at an affiliated site with responsibility for the outpatient management of a group of assigned patients for the duration of the fellowship. Nighttime and weekend call is shared among all fellows.
Didactic sessions covering broad topics in gastroenterology and hepatology are centralized at UConn Health. These sessions occur weekly and include conferences such as Gastroenterology-Hepatology Grand Rounds, journal club, GI board review, morbidity and mortality conference, nutrition conference, pathology review and radiology review. Fellows in the program participate in the American Gastroenterological Association's Gastroenterology Training Examination annually.
Program Aims
The Gastroenterology-Hepatology Fellowship Program at the UConn School of Medicine is committed to educating board eligible/certified internists in the clinical diagnosis and management of patients with gastrointestinal, pancreaticobiliary and liver diseases in an environment of exemplary patient-centered care and safety, public service and scholarship. The program values each fellow's chosen career path and is committed to providing the training necessary so they may achieve their goals.
Our program's aims are:
To provide fellows with a balanced training experience that encompasses the breadth of the procedural and cognitive aspects of our subspecialty and prepares fellows to develop skills inherent in the best practices of diagnostic and therapeutic clinical medicine as they relate to the practice of our subspecialty;
To give fellows the opportunity to explore various areas in the field of gastroenterology and hepatology so they are well prepared to enter various careers in academic or clinical medicine upon graduation;
To instill a lifelong commitment to learning and a goal of continuous practice improvement in our graduates; and
To develop gastroenterologists who are able to critically appraise medical literature, conduct research, and participate in scholarly activities.
Diversity Statement
Equality is a core value of UConn Health, its affiliated hospitals, and in the medical care provided. We are dedicated to having a division and a fellowship program that reflect the medical communities we serve. We are committed to inclusion across race, gender, age, sexual orientation and religion in which all individuals feel empowered to be their authentic selves. Our goal is for learners, employees, and patients to experience an environment free of harassment, sexual misconduct, and discrimination. We will continue to promote an inclusive culture that supports, encourages, and celebrates diversity and inclusion.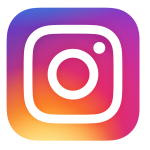 UConn Gastroenterology-Hepatology Fellowship Program Instagram