Dear Applicants,
Welcome to the University of Connecticut Anesthesiology Residency Program! We are excited to share with you the many facets of this program that make it such an excellent training environment for future anesthesiologists.
As a resident in the UConn Anesthesiology Program, you will be exposed to multiple hospital settings in both Hartford and nearby Farmington, CT. Your time will be divided between four different hospitals: UConn John Dempsey Hospital, Hartford Hospital, Saint Francis Hospital, and Connecticut Children's. The different experiences at each hospital are simply invaluable. You are exposed to a wide range of both academic and clinical settings, which will help as you plan the next steps of your career. Hartford Hospital boasts the second-largest surgical volume in New England after Massachusetts General Hospital, and Connecticut Children's is one of two freestanding children's hospitals in New England. Hartford Hospital and Connecticut Children's are both level-1 trauma centers and provide ample opportunity to provide anesthesia for complex and challenging cases. Our residents graduate as competent and adaptable attending anesthesiologists who have the skills and knowledge to thrive in any situation.
One of the highlights of our residency program is the dual focus on academics and clinical skills. Each week the anesthesia residents meet for didactic sessions, in which we discuss journal articles, case studies, and prepare for both written and oral boards. In addition to our structured didactic and lecture sessions, our attendings are highly committed to teaching within the operating rooms and take a special interest in the education of our residents. Additionally, our residents consistently present research projects or case reports at national conferences and publish their work in peer-reviewed journals each year.
Approximately one half of our residents decide to pursue a fellowship, including critical care, pediatric, cardiac, regional, and chronic pain specialties. UConn anesthesia residents earn fellowship positions at some of the best hospitals in the United States, further reflecting the exceptional education and training provided by our residency program. Both Saint Francis Hospital and Hartford Hospital offer a fellowship in regional anesthesia and, in addition, Hartford Hospital is in the process of developing a cardiothoracic fellowship. Residents who choose to work in either an academic or private anesthesia group after graduation are well-prepared for the work environment after their training at UConn.
We are very lucky to have diverse faculty members who truly care about the success of the program and each of its residents. As a mid-size program, we have a close-knit group of residents who support each other, work together seamlessly and quickly become close friends. The camaraderie among the residents is one of our true strengths.
All of the hospitals are located within the scenic Farmington Valley and most of our residents have a 10–20 minute commute to each of the hospitals. There are plenty of housing options for residents who come here on their own or for those who have families. Hartford and the surrounding area offer numerous opportunities to enjoy life outside of the hospital. Blueback Square in West Hartford offers plenty of options for fine dining or happy hours. Outdoor activities are never in short supply: one can hike, kayak, ski, snowboard, and tube down the Farmington River. The beaches of Connecticut and Rhode Island are easily accessible. Bradley Airport is a short drive away for quick access to flights across the US and even some direct flights overseas; we are a 2-hour drive to Boston, New York, or 3 hours to the White Mountains of New Hampshire for weekend getaways.
We are enthusiastic about the quality of the UConn Anesthesiology Residency Program and look forward to meeting you during the interview season! Do go over the residency website for additional details about our program and please do not hesitate to contact us if you have any questions.
Sincerely,
Daniel Friedlander, M.D.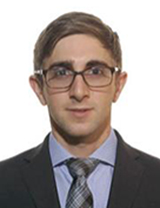 Eileen Kodack, D.O.