Lower urinary tract symptoms and dysfunction are prevalent in older adults and individuals with neurodegenerative conditions. The Bladder Research Group (BRG) was founded by Phillip P. Smith, M.D., as a way of furthering our scientific understanding of how the bladder functions in both health and disease, and in both young and aged systems. The BRG is a collaborative endeavor that leverages our expertise in urinary (bladder) physiology with that of experts in aging, neuroscience, immunology, cell biology, and physiology to help uncover fundamental processes involved in control of bladder function. We are open to collaborations and encourage you to reach out to any of our affiliated faculty and researchers.
Alya Al'Obaidi
Visiting Fullbright Scholar, University of Hartford
Smith Lab
Dylan Baker
Graduate Student
Robson Lab, The Jackson Laboratory
Cara C. Hardy, Ph.D.
Postdoctoral Fellow
Smith Lab
Fouad Lemtiri-Chlieh, Ph.D.
Research Associate
Levine Lab
Rama Ramasamy
Graduate Student
Smith Lab
Dawn Rosenberg
Graduate Student
Smith Lab
Eric Woon
Graduate Student
Smith Lab
Nadav Mortman, M.D.
UConn Class of 2022
Phil Scarpa, M.S.
University of Hartford Class of 2021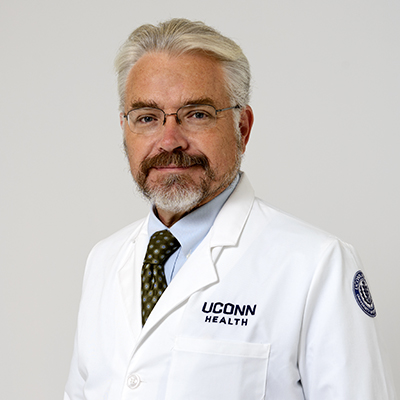 The Smith Lab Legacy
Phillip P. Smith, M.D., was a proud Ohio-native, remarkable surgeon and clinician, and well-respected scientist. He received a Bachelor's degree in Chemistry from Kenyon College (Gambier, OH) and his medical degree from the University of Cincinnati (Cincinnati, OH). Phil practiced as a gynecologist, then as a urogynecologist following his residency in Urology at Baylor (Waco, TX). Phil came to UConn in 2007 to join the Department of Surgery and eventually the UConn Center on Aging, where he conducted much of his research. Phil's dedication to improving the lives of his patients eventually spilled over from his clinical practice, resulting in the founding laboratory of the BRG: the Smith Bladder Physiology Lab. His legacy lives on in the students and residents who had the pleasure of training with him, the research he trail blazed in the field of urinary aging, and the countless lives he touched along the way.