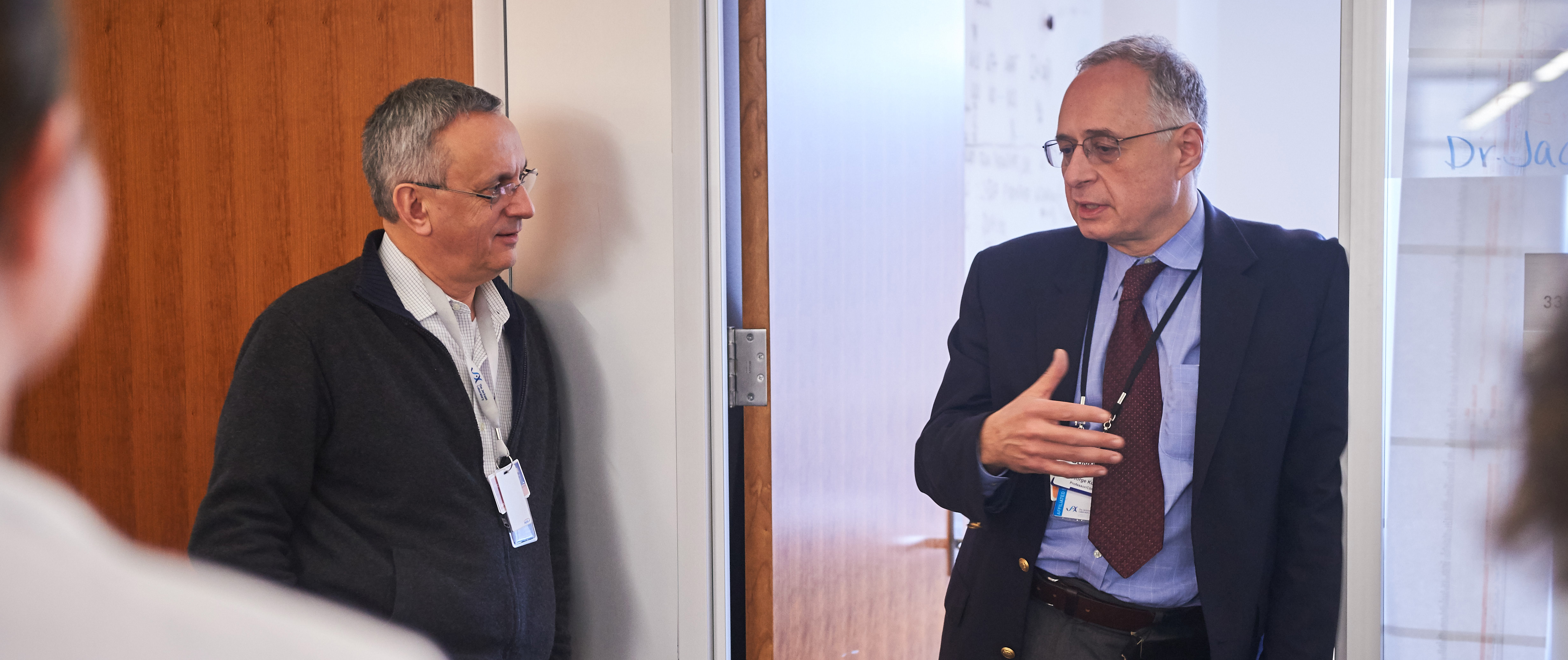 Our team of board-certified geriatricians (physicians who specialize in providing both specialized consultative and primary care for older adults) provide comprehensive, individualized care for aging adults. Our team treats patients with kindness and compassion, listening to their concerns and involving them in their own care. We consider the full picture of each patient's medical, social, family, and psychological needs and help coordinate the services that are needed to lead a healthy, fulfilling life.
Our research faculty are committed to increasing our knowledge of the aging process and discovering new strategies to promote the functional health and quality of life of older adults.
We are based in Farmington, CT, halfway between New York City and Boston, with other locations and a number of affiliated sites in Connecticut.
We participate in Medicare and many other health plans. Please call 860-679-8400 for more information.
Message From Our Director
At the UConn Center on Aging, the question that our physicians and researchers tackle every day is: How can we add life to your years?
This is a time of exciting change in geriatric medicine and gerontology. Continuing advances in our field are increasingly allowing all of us, providers and patients alike, to begin approaching aging in a manner that is proactive, personalized, and guided by sound scientific principles.
At the UConn Center on Aging, we are fully committed to fulfilling three missions:
To provide high quality comprehensive care for older adults.
To train the next generation of leaders in geriatric medicine and gerontology.
To conduct research which will improve the independence, function, and quality of life of older adults
We achieve the greatest impact and promote healthy aging.
George A. Kuchel, M.D., FRCP
Professor of Medicine
Travelers Chair in Geriatrics and Gerontology
Director, UConn Center on Aging
Chief, Division of Geriatric Medicine